I need help deciding for the sleeping cat theme. I really, really would appreciate your help.
All right. . .
Choice 1
: Molly and Polly sleeping together inside a blanket inside a bag.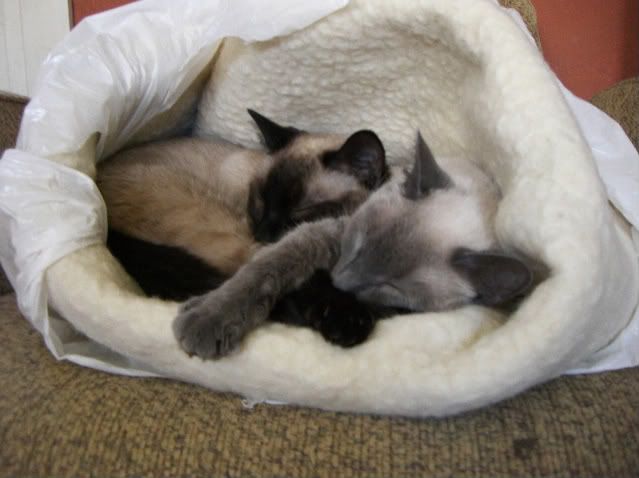 Choice 2
: Molly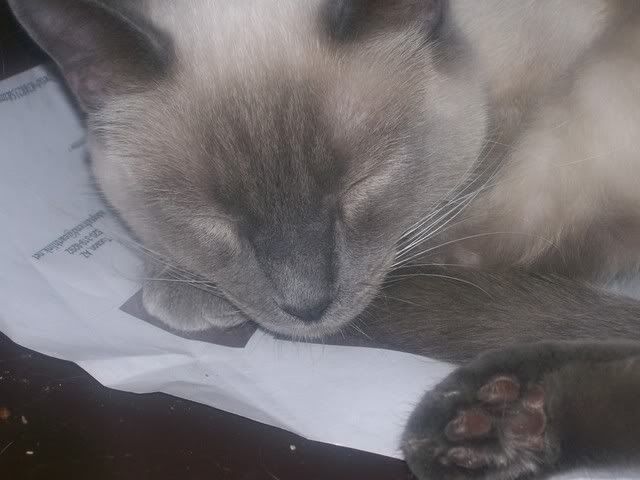 Choice 3
: Molly with tangled footsies.
Choice 4
: Polly with her footsies dangling.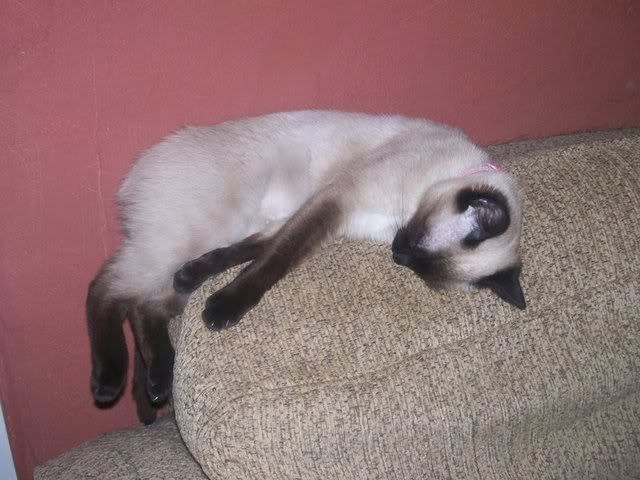 Help please?