Of course, the mandated before pics: (unfortunately, I cannot tell who is who)
The day I got them, shy of 6wks old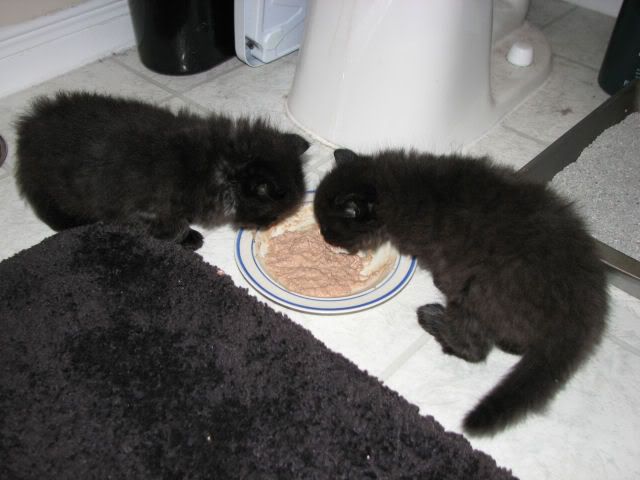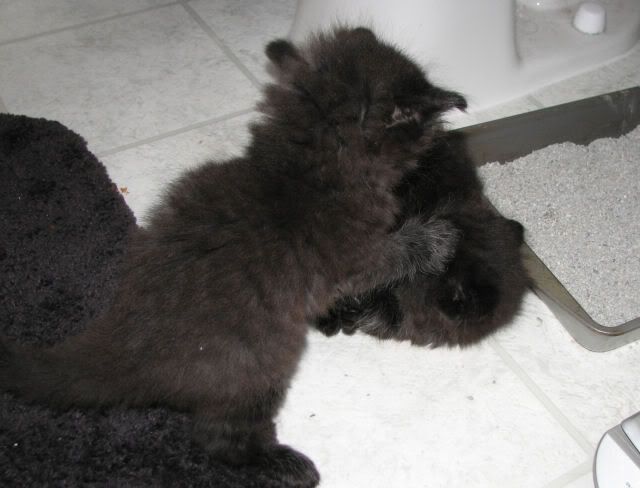 Getting bigger at 8 wks old
Kitchi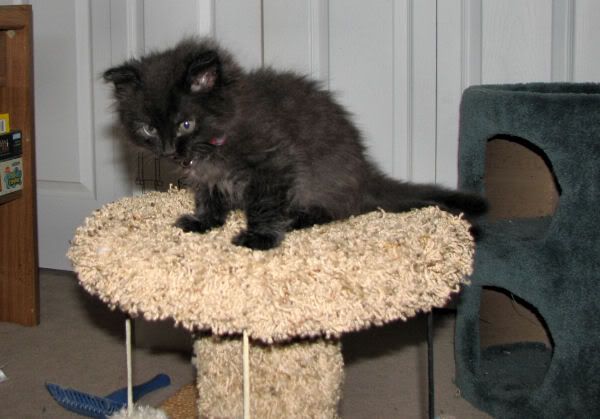 Pax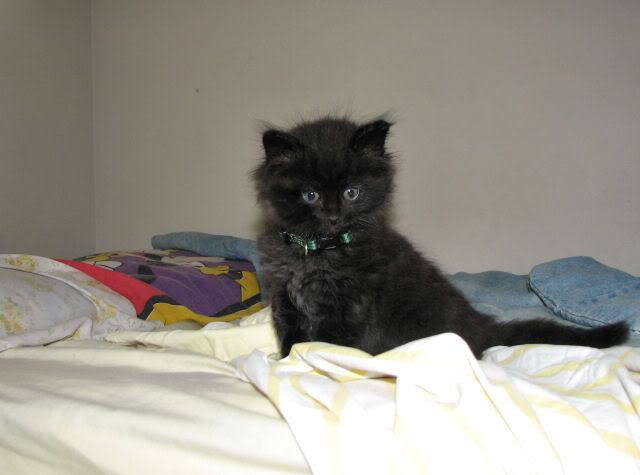 Both: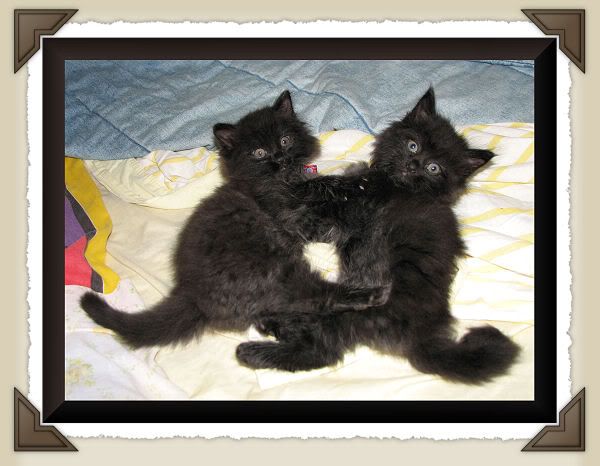 and now and 13wks old.....
They are doing great. They have grown quite well.... I'll know for sure when I take them in on Tues. for their boosters.
Their lil attitudes are developed... Kitchi is the one that comes right up to you and hops on your lap. Pax tends to come sit beside you and wait for attention oh so patiently. Kitchi is quite vocal if you don't give him attention. I'll go into their room to feed the dragons, and ignore them...when I'm standing by the dragons Kitchi will go up on the bed and meow abundantly, even try to reach out and grab my leg... It's sooo cute.
Last week, Pax got a boo boo on his ear. I'm not sure if it was from Kitchi or Kizzy though. He's fine, and honestly (bad meowmy) didn't notice it right away. I just happened to be sitting on the bed, and noticed a couple stains on the wall. Upon thorough investigation, Pax had a scab on the tip of his ear. It is healing well though, and never bothered him. I'm going to guess it was Kizzy who did it tho. He plays kinda rough sometimes (he was the only kitten so no siblings to teach him....).
I know I know, ya'll just wanna see the pics eh. Patience is a virtue.
They both enjoy being brushed.....although they don't like a bath. Funny, I bathed Pax first, since he is the calm one. Wow, he beat me up LOL. He ended up jumping, and full force pulled/pushed my thumb in the wrong way... owwww. Couple scratches too.
They will eat just about anything.... The dry food stays the same, but I've been pushing different types of wet food. They will even eat raw, which makes me happy. Not only for their health, but for me too... think bout it, when we do have a whole chicken or a turkey, we don't usually eat the wings (pain for me to "demeat") and sometimes turkey will come with neck/innards. They haven't tried much yet, just a chicken wing and mouse. Today we'll try a little ground beef.
Ok, enough talking, on with the 13wk old pics:
Pax: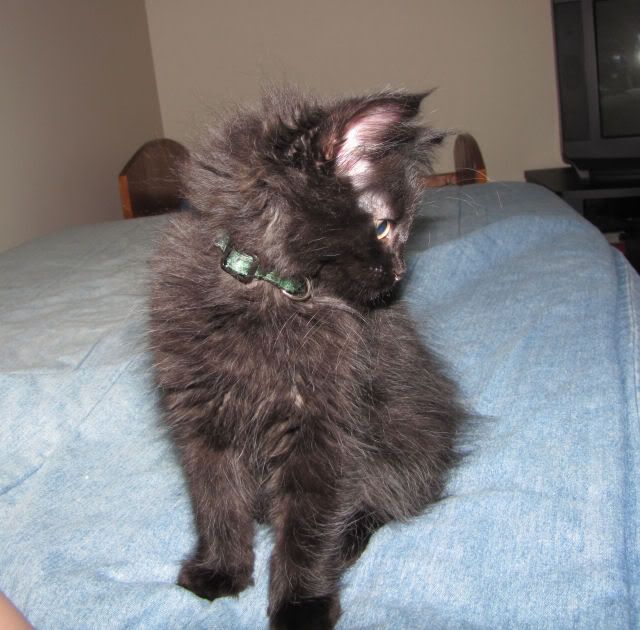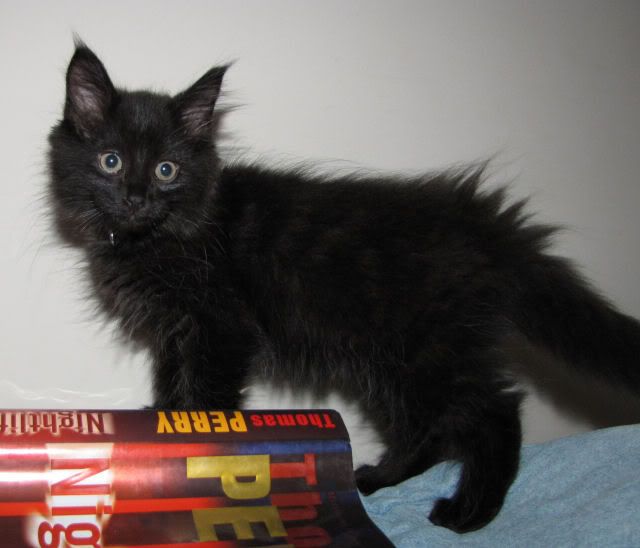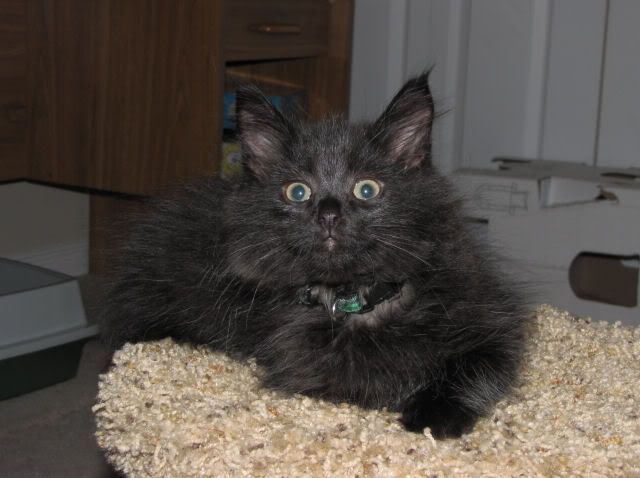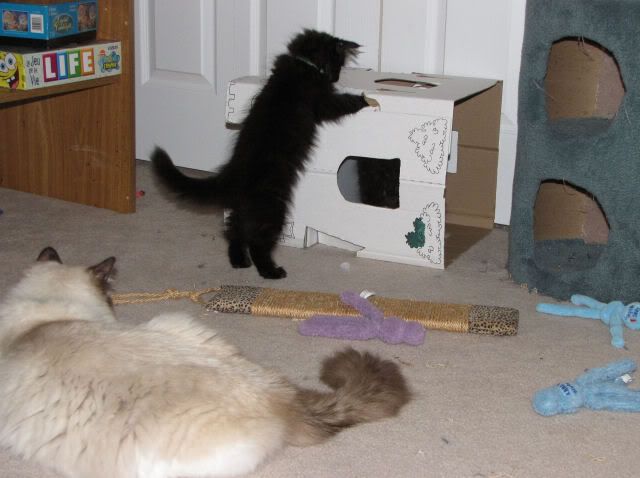 Kitchi: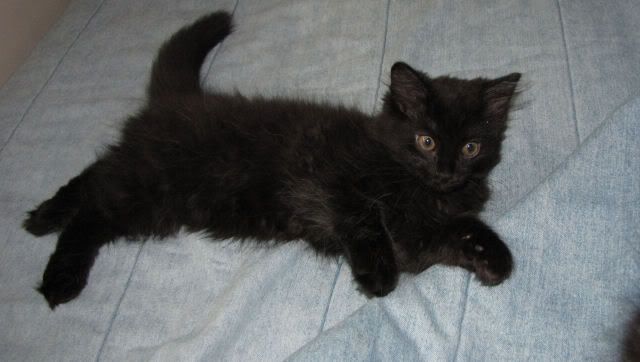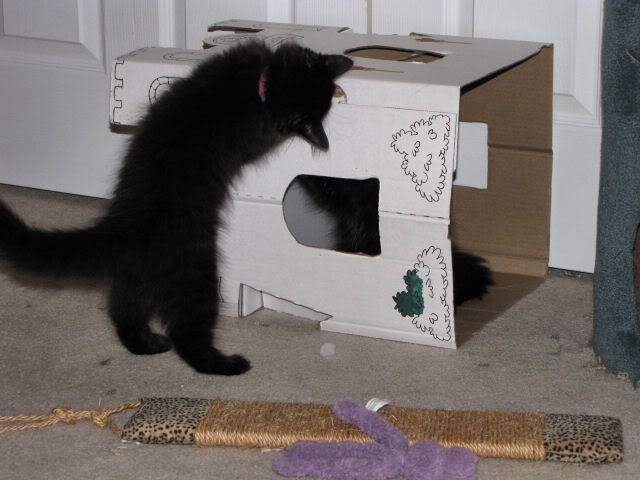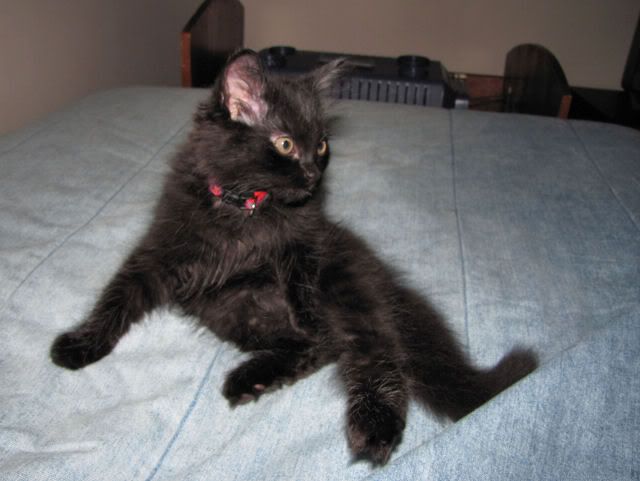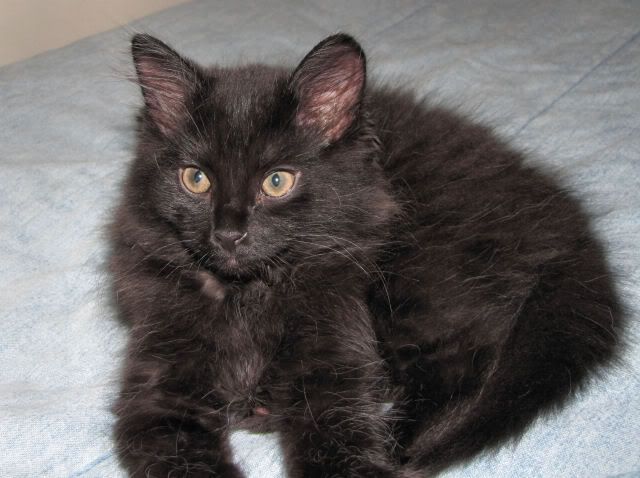 Both: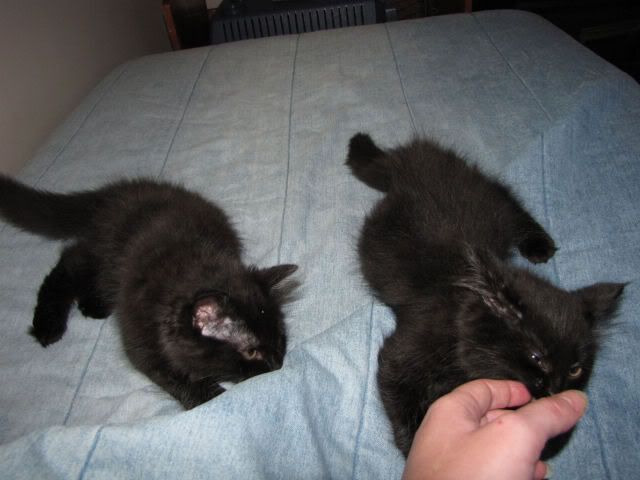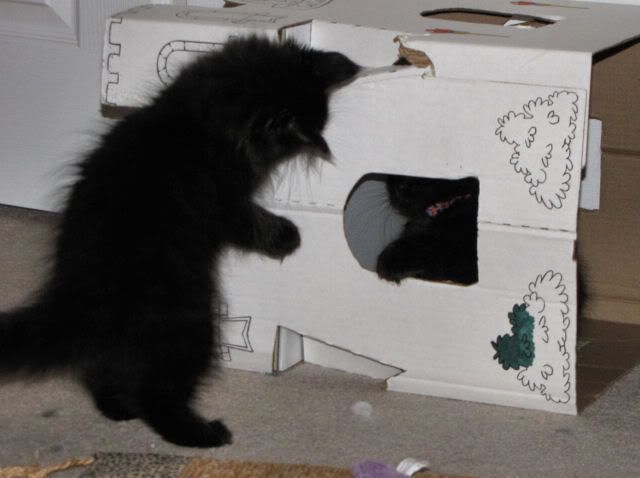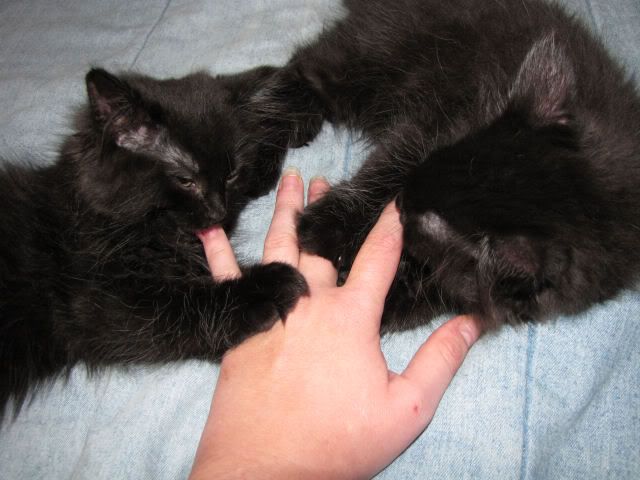 Thanks for looking