Ok not really, she was sun bathing and I caught some wicked yawns! Look at those clean teeth!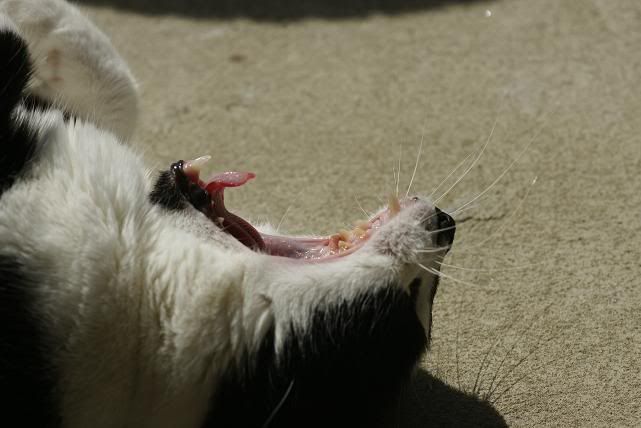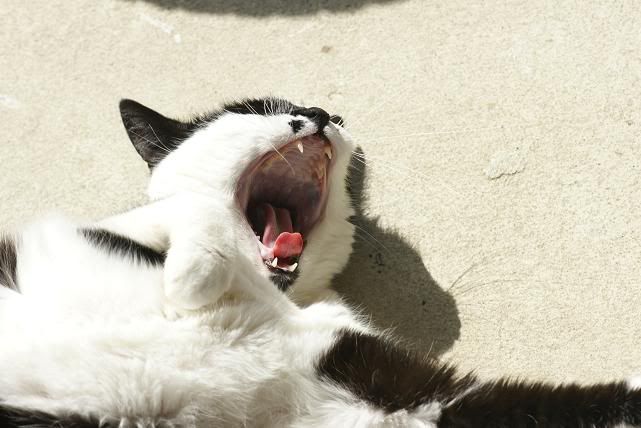 And since she was awake a little grooming......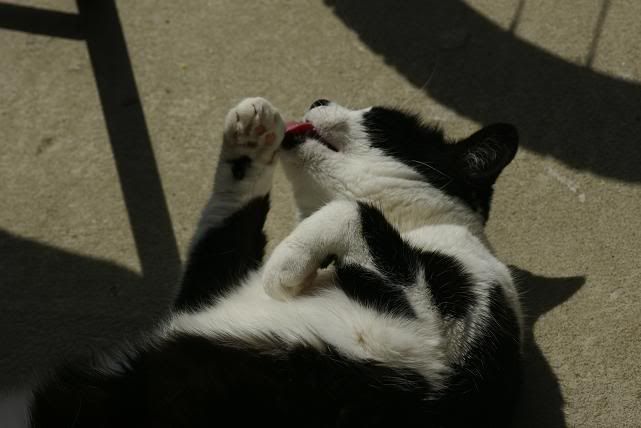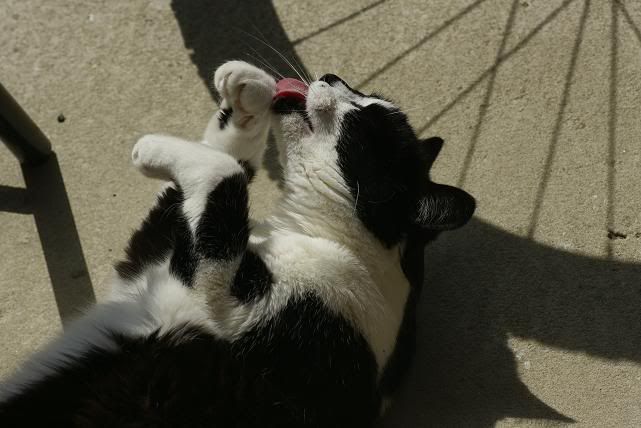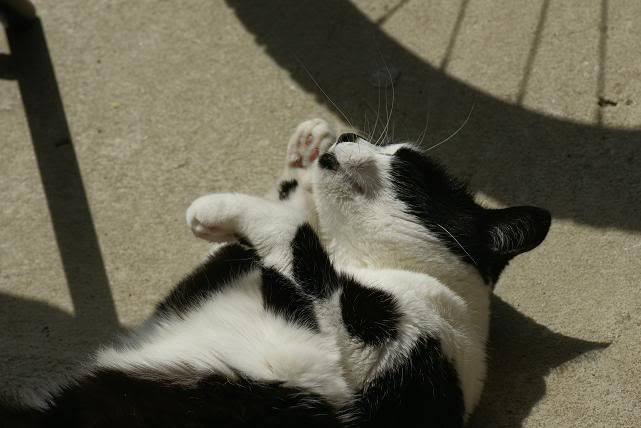 And as always, followed by her being perfectly darling! She is the sweetest cat I have ever had!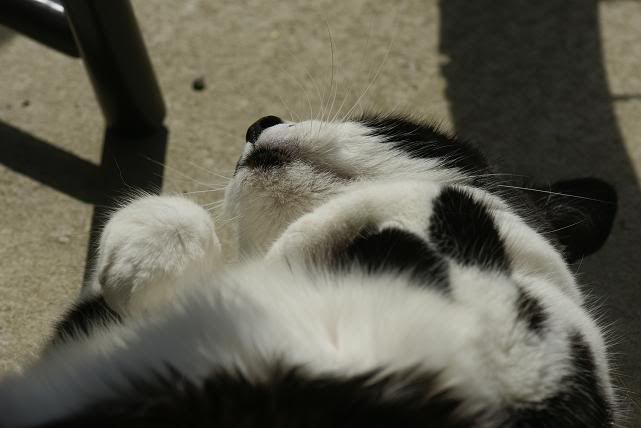 For your viewing pleasure, my June contest entry!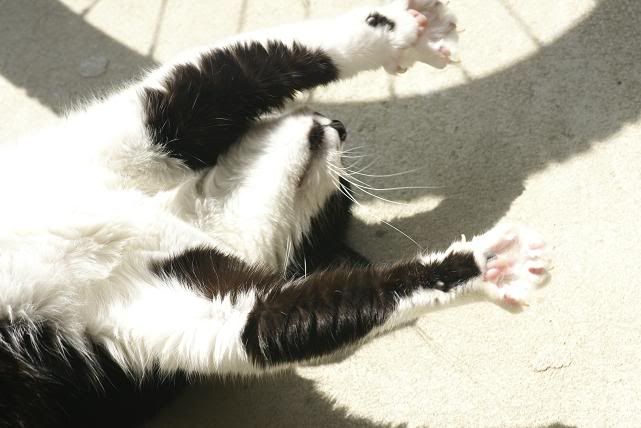 And Finally that pretty face! Thanks for looking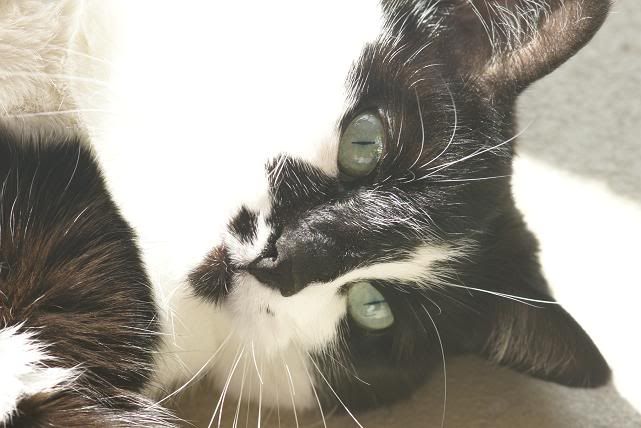 Man sometimes I look at her and can't believe at one point she was so so very sick....... ahhh I love my babies