Happy Birthday LSULOVER & KatKisses!
At Abby's beck and call....

offline
51,386 Posts. Joined 5/2005
Location: Massachusetts
Mrs. H

offline
23,918 Posts. Joined 3/2006
Location: Snowy Santa Land
Happy Birthday ladies!!
offline
18,426 Posts. Joined 7/2006
Location: In a state of misery w/o my Bella
litter box supervisor.

offline
7,252 Posts. Joined 3/2007
Location: on the shores of Georgian Bay
Happy Birthday to youuuuuuuuuu
offline
7,579 Posts. Joined 6/2007
Location: In the middle of BC
Happy Birthday Have a wonderful day
forever in my heart

offline
11,802 Posts. Joined 12/2006
Location: hiding in the bathtub
Happy Birthday!

I hope you both have a wonderful day.
"Meow", means NOW!

offline
36,897 Posts. Joined 3/2004
Location: The "Dark Side of the Moon"
Happpppy Biiiiiirthday!!!!
...
...
....
Many Happy Returns!!!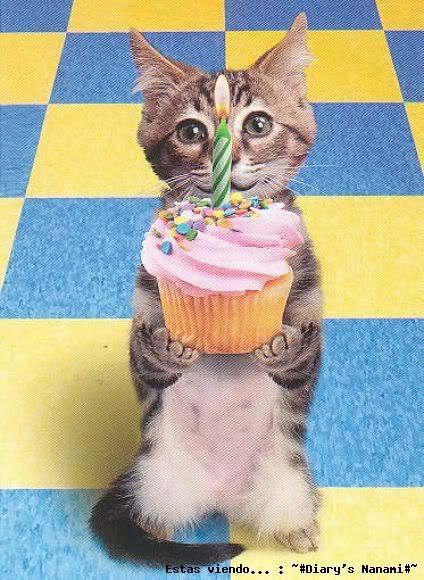 offline
1,112 Posts. Joined 3/2006
Location: In Kitty Heaven
Happy Birthday to each of you, hope it is a good one!!
offline
208 Posts. Joined 5/2009
Location: Rockland County, NY
May all your birthday wishes come true!!!
The (tin) can opener

offline
59,432 Posts. Joined 2/2003
Location: Mo(w)gli Monster's Lair
Purrsonal Slave

offline
30,684 Posts. Joined 7/2003
Location: Lotus Land
offline
5,052 Posts. Joined 12/2006
Location: Columbia, Ms.
Thanks everyone for the birthday wishes, I appreciate them.
Remembering Hope

offline
36,194 Posts. Joined 4/2003
Location: Wellington City, NZ
Happy birthday!