Pixel was asleep, laying there all silly, and I woke her up...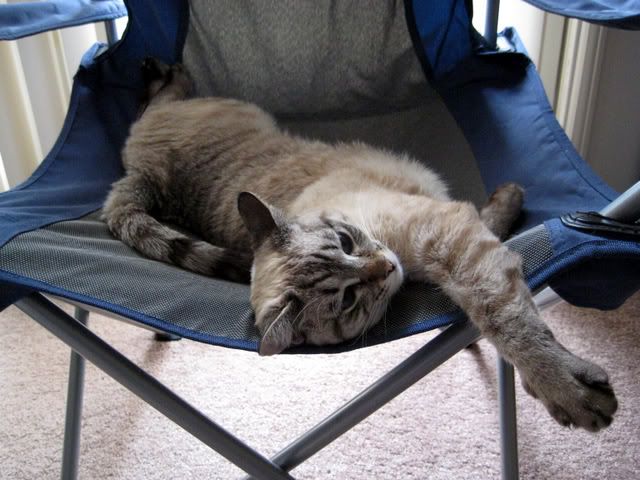 So she made a face at me (I think it looks like she is wrinkling her nose and saying "Ewwww!"):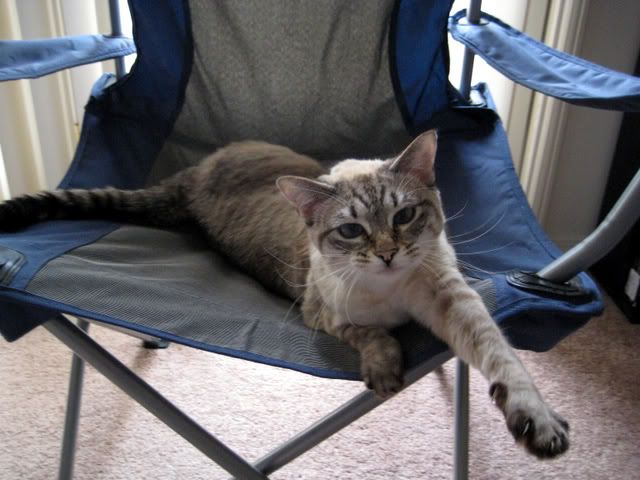 Here is the hair growing back on Pixel's back, for those that wanted to see (the hot spot was sooo huge
):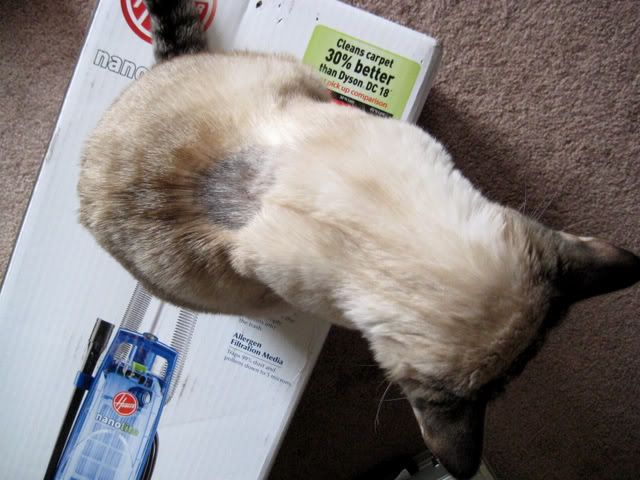 I am not sure what this face is, except is is funny:
She looks very curious or perhaps like she is going to bite me: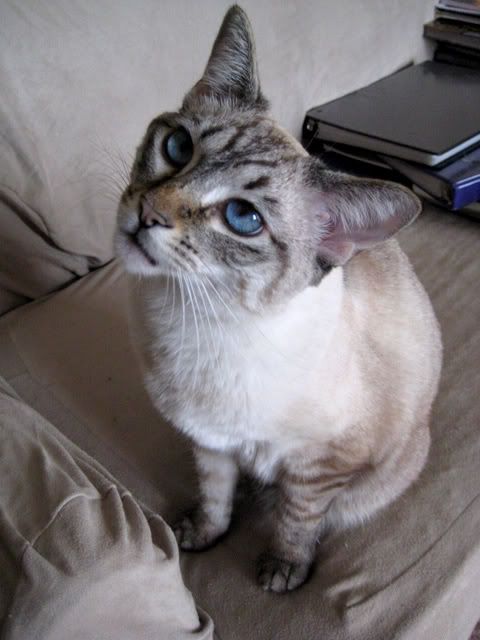 Bamf loves to sit on the couch this way, with one or both feet "dangling" off, but his stare is so... intense...:
Bamf just looking cute:
Double Danglefoots: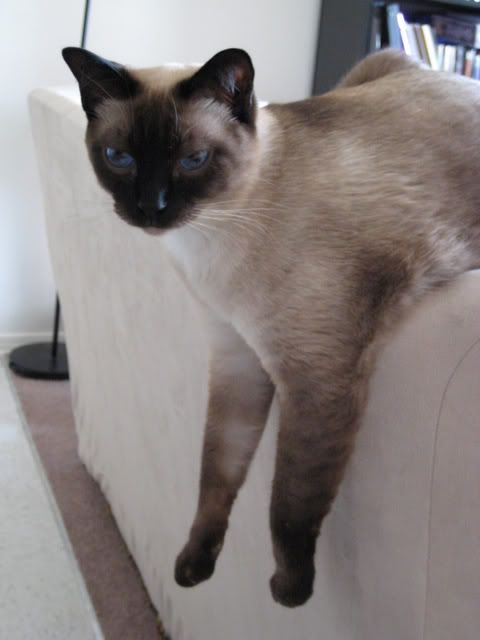 This photo is blurry but... it is one of the stupidest faces I have ever caught Bamf making in a photo. He was about to yawn.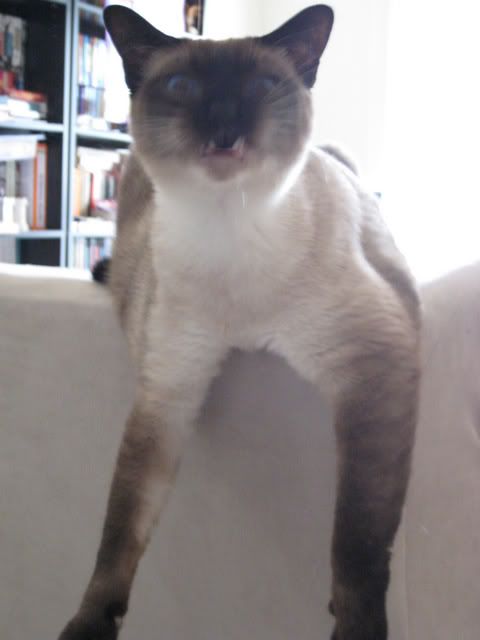 Bamf seems REALLY ANGRY in this photo (red eyes of course):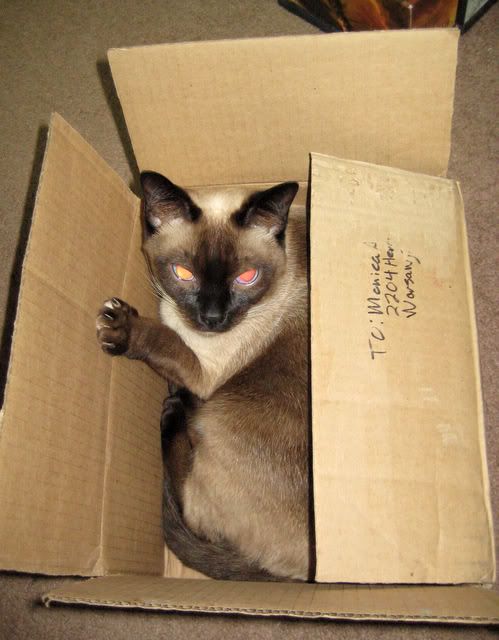 And a few more, just for cuteness:
Pixel in the box: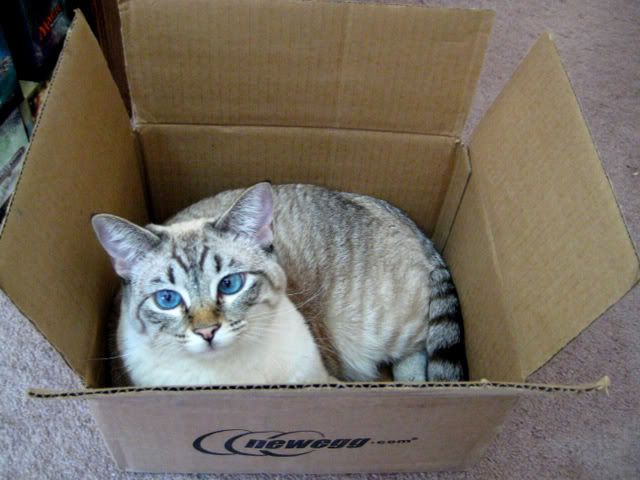 Pixel all splayed out: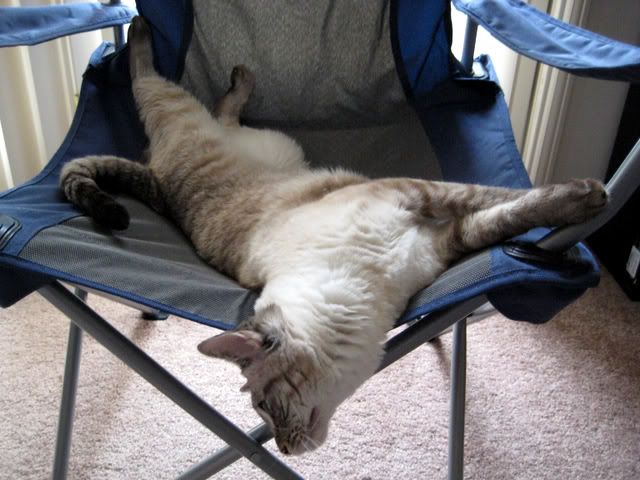 Bamf NEVER sleeps with his belly up like this. I have seen him do this perhaps 3 or 4 times over the last year. This is under my desk, and that is my pant leg. He is asleep on my foot. My heart just about melted.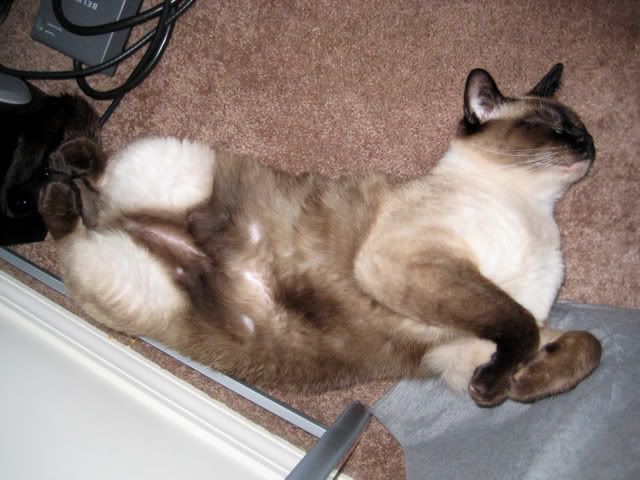 I couldn't move because he might wake up.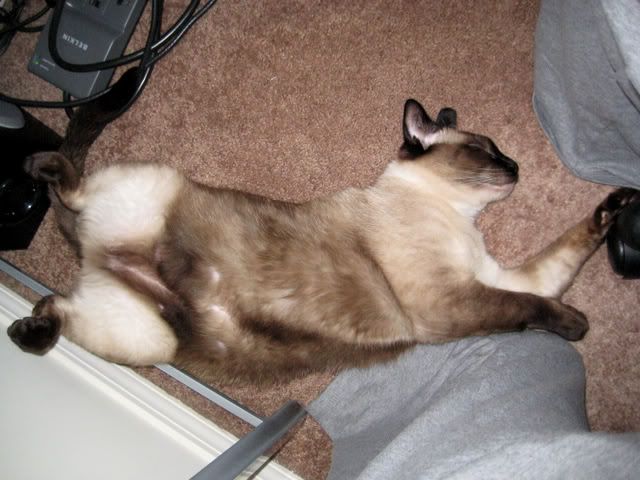 Thanks for looking at my babies!!!