Okay Aya's favorite part of me leaving to go shopping is coming back with all the stuff in shopping bags. She jsut has to check it all out. And if you're wondering, those green bags are just as much fun as the disposable kind.
Post your pics of you cats in somthing sort of container or bag. The funnier the better obviously...
Aya in DVD box (posted this one already):
Aya in by doll case: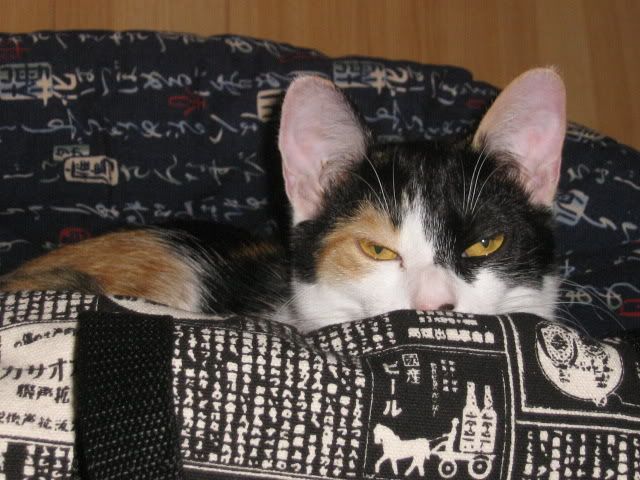 Aya in another doll case...
Aya in paper bag: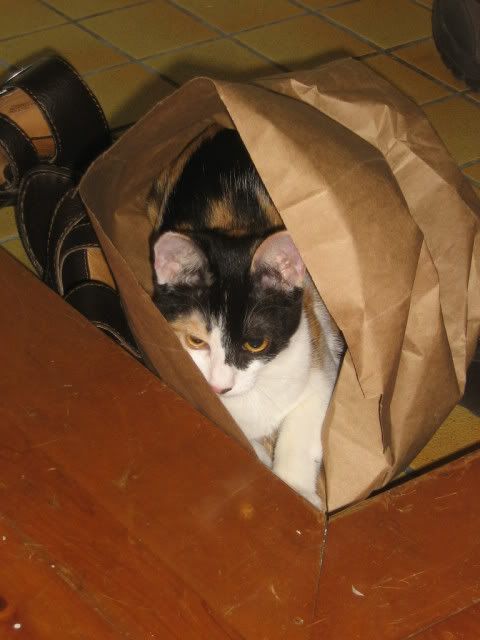 Baby Aya in postal box:
Aya in my clothes basket: