well here are the last pictures of them, except for Lucy as long as that goes over well. There are going to their furever homes tomorrow, they are 7.5 weeks. I'm going to miss them but hopefully I'll still have Lucy (aka Goose). Funny thing is I don't have many pictures of all 3 of them together since they learned how to run around. I won't make you wait any longer....here they are.
Dexter
playing with a crinkle ball (its a large one but it still makes him look soo tiny)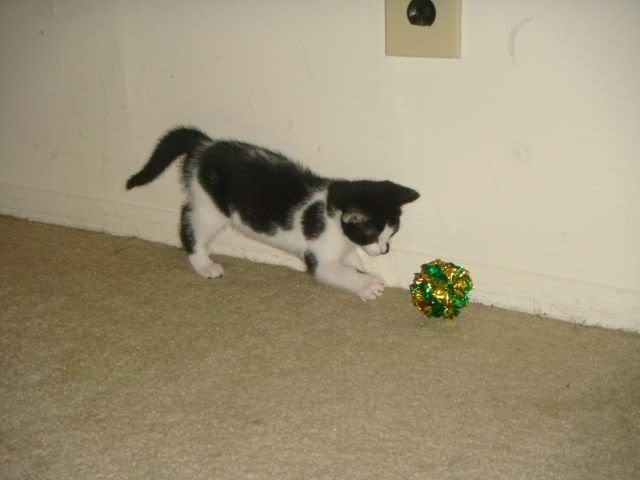 Sloth playing with Dexter and being a little mean but somebody has to put him in his place.
Hiding behind the books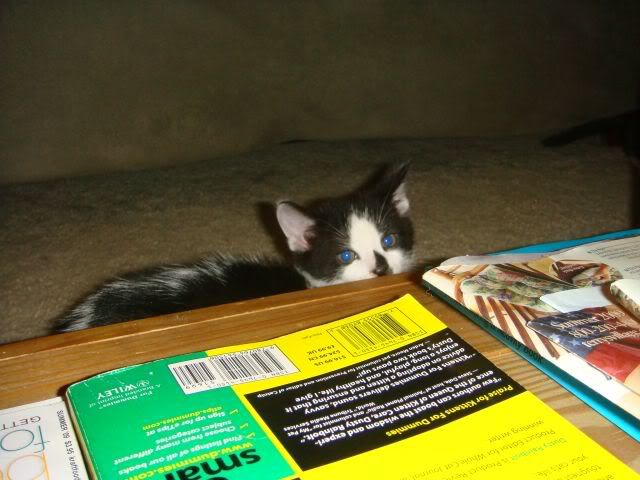 Hes sleepy and decided the books are the perfect place to nap.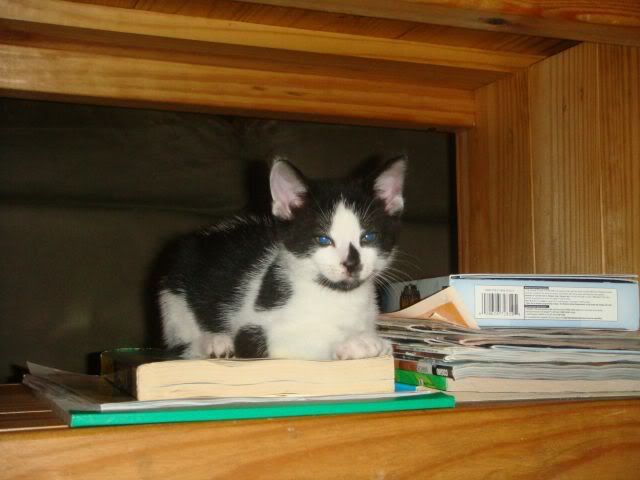 Emma is difficult to get pics of but here she is beating up the pink mouse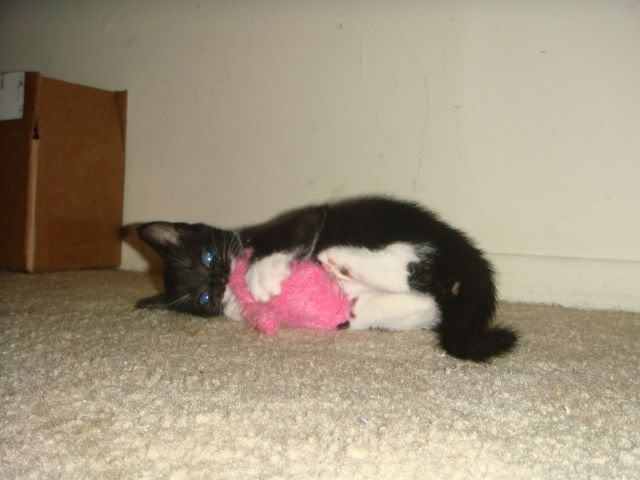 Attacking Sloths toy Horton (yes it came with the DVD but he stole it off my dresser)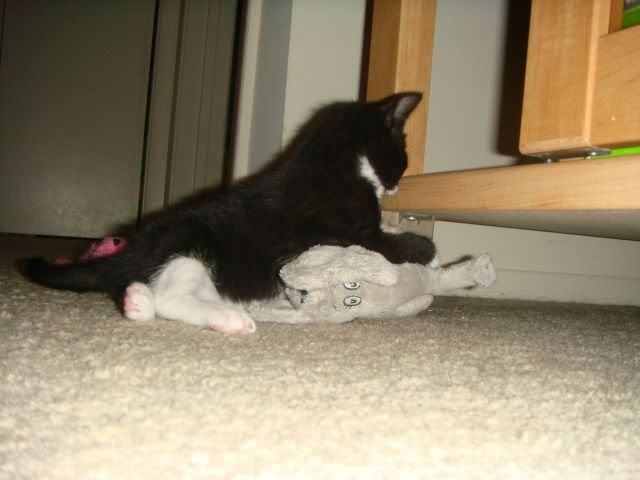 My little Lucy
(aka Goose) carrying around the pink mouse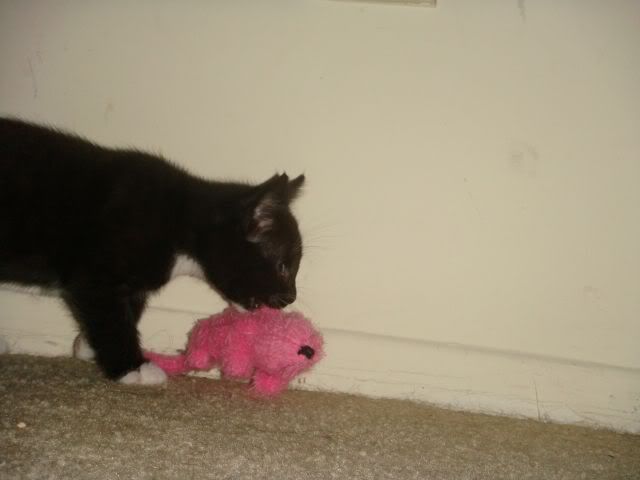 Lucy being spunky, trying to look bigger than what she is
Little girl all tuckered out, found the HUGE dog bed and passed out on it. (the wires are usually hidden)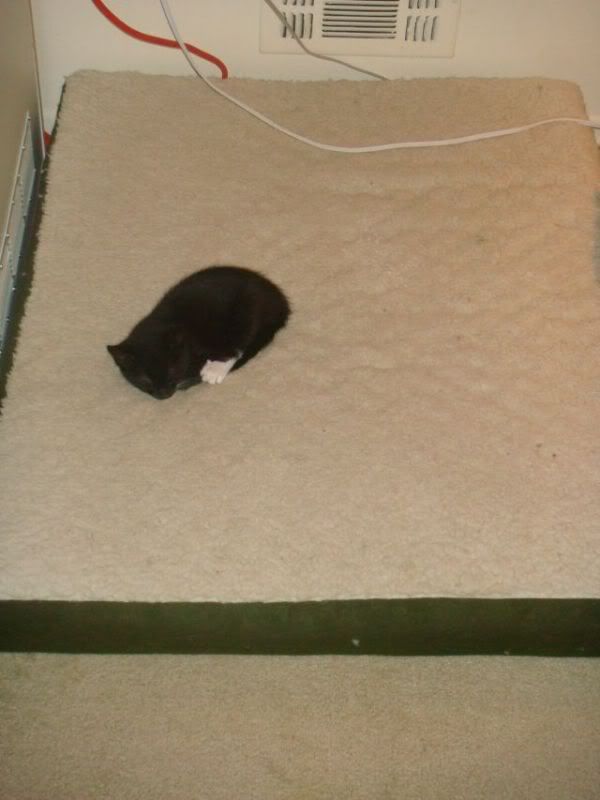 I'm definitely going to be
when I let them go to their homes tomorrow and probably once I get home and think about it I'll probably be
but I raised them well and big and I loved every second of it. I probably can't do it again until we move and have a house (will be easier then) but this is something I WANT to do more often