Yesterday, I went to the shelter and got a new cat!
He's 4 years old or so, came in as a stray.
Big mellow sweet cat
. He was "megus" at the shelter, although the paperwork said "scrunch". Now he's Max. Probably.
Here he is! The extra feet belong to the kelpie, who thinks she belongs in all photos.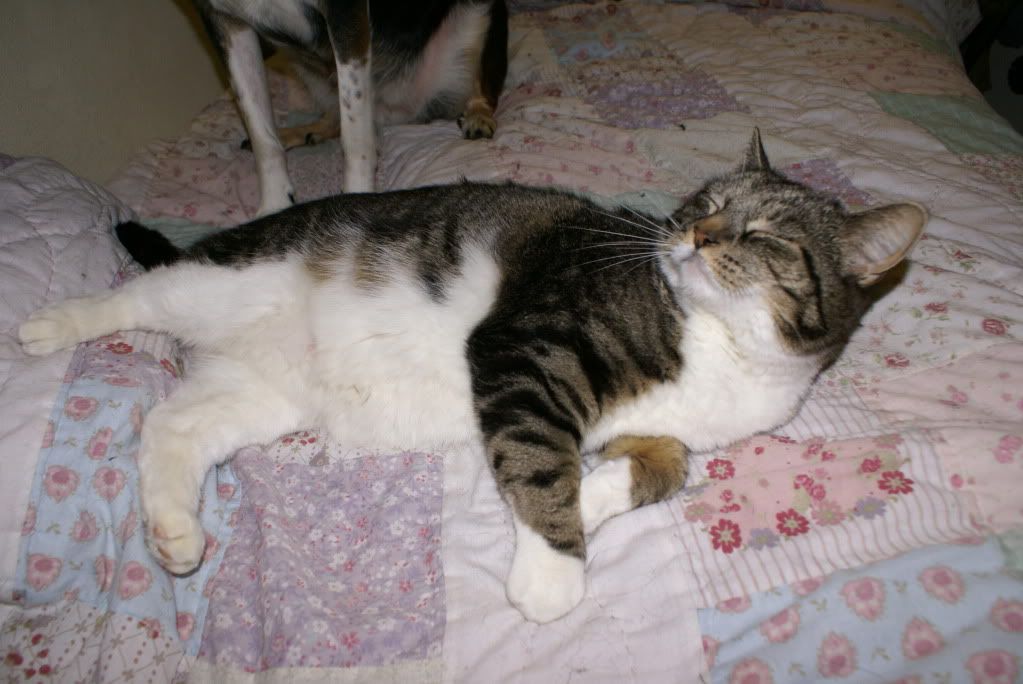 And a new one of Fin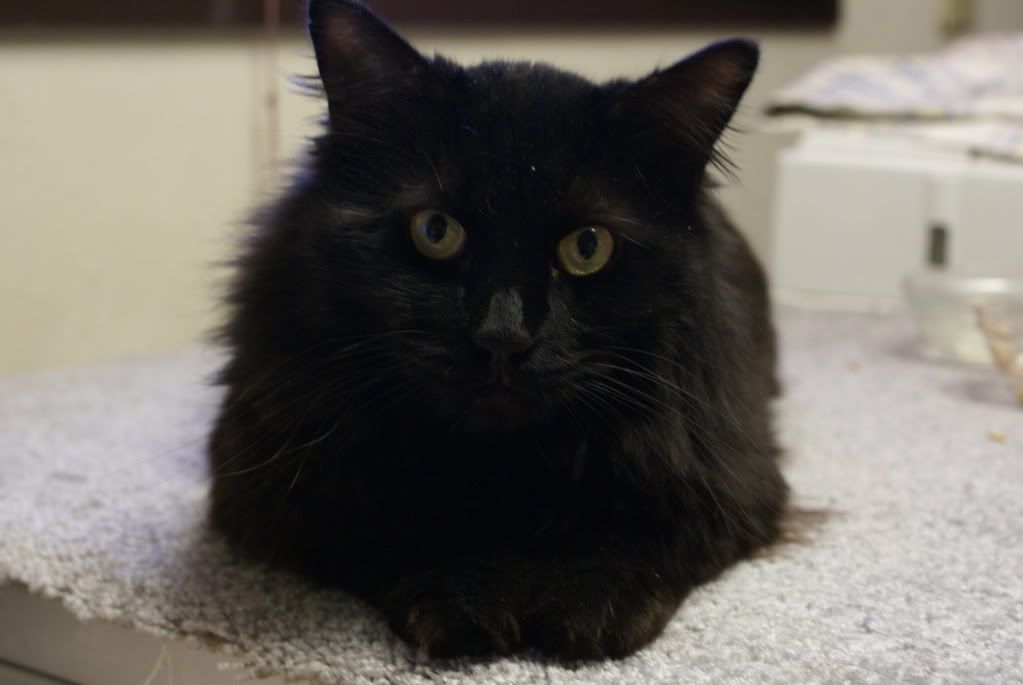 Dawn