My formerly feral foster kitten Tess has really turned it around since I started fostering other social kittens with her. She's turned into a sweet, loving girl. She's such a gorgeous girl! Hopefully someone will fall in love with her soon!
Here are some recent pics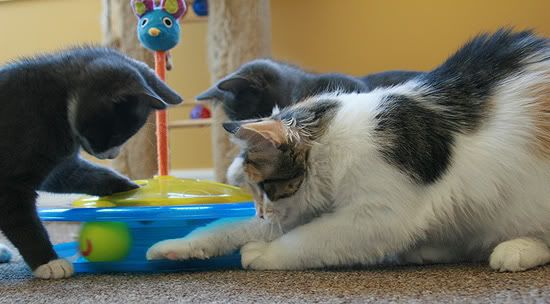 Stretching out...she's gotten so big, and check out that fluffy tail!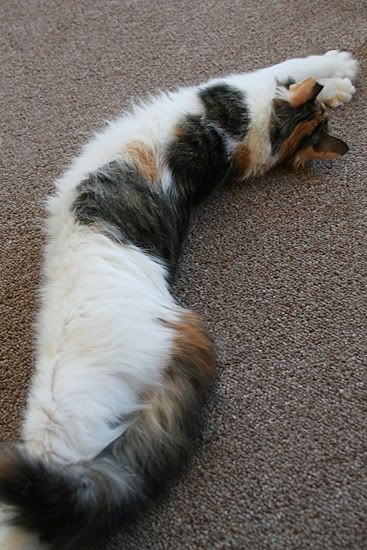 Begging for belly rubs