We have a vet appt. on Wed.
She still acts fine, but I wonder how it can not hurt. Yah it was explained to me that because its grown since March 2008, the skin has time to stretch out...just like a pregnant woman.
She's still being normal Brandy, but this thing has really started to invade quite rapidly.... even I can see new growth every couple days and I see her every day
I'll update after I see the vet.... I just need to get the vet's opinion, as I swear I will not let my dog suffer. If my vet thinks pain meds will help, that's the route I'll go. If they say it's time, well, that will be the route I go.
Some pics of my sweet puppy. She looks sad, but she just woke up LOL.
like the hole in my wall? We haven't repaired it.... She dreams when she sleeps and kicks her legs LOL.
Big YAAWWWNNNNNN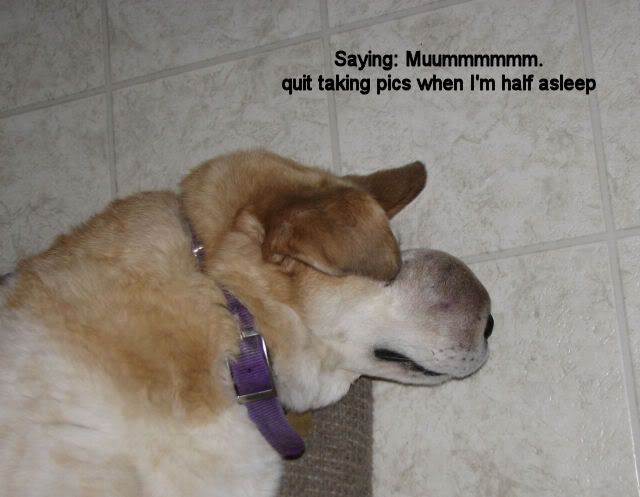 Are you done yet?