We pulled some kittens from a local high kill shelter ( same place we got Lexie - see thread
http://www.thecatsite.com/forums/sho...d.php?t=198353
)
Four almost identical brown tabby males - someone had dumped them in the drop box at the Auto Zone store in Howell, MI.
Because of foster space shortages, we divvied them up. The foster home to two of them sent pics!
Don't think these guys have names yet: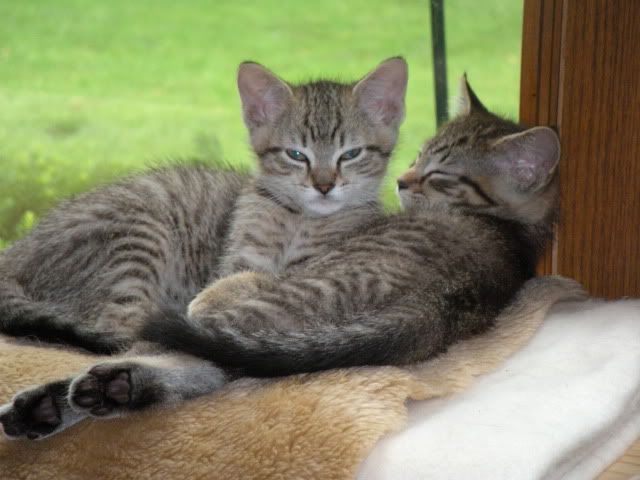 I adore this pic!