I realized tonight that I have not been exactly regular with adding photos of Pixel and Bamf. In fact, I never posted any photos of Pixel in her little socks or shirt... How horrible of me, since they are so funny...
So, some folks might remember that a while back Pixel developed a scrape on her back that turned into a "hot spot." We ended up at the vet's twice for it and had to try two different types of Animax and finally Melaseb antibiotic flush/rinse, along with my vet's genius idea of making Pixel wear a "shirt." The first vet, who was a substitute vet while mine was having surgery, suggested I try socks.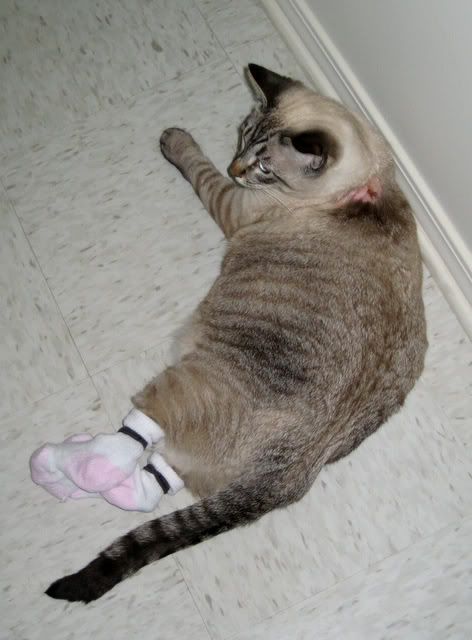 The socks are pretty funny and cute
but never stayed on for long, even with ponytail holders to keep them up. We went to see my vet after she came back in because Pixel's back just wasn't healing. She wouldn't stop scratching it! My vet suggested that we give Pixel a shirt. She was embarrassed about it, so she hid for a while...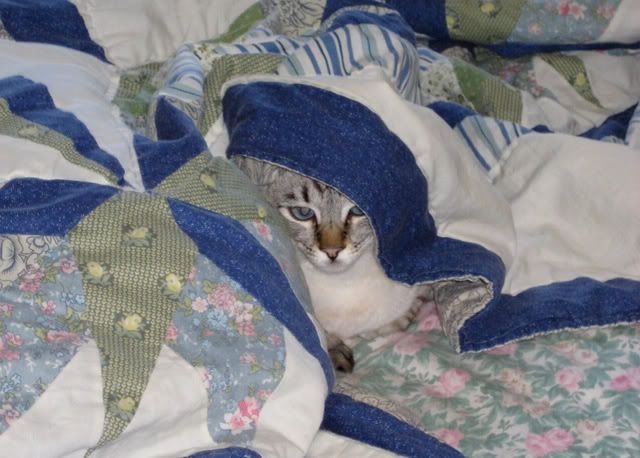 But eventually she came out to show us her styling blue digs.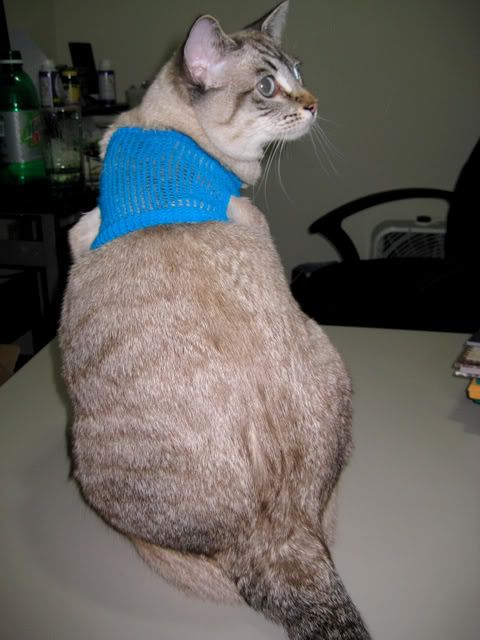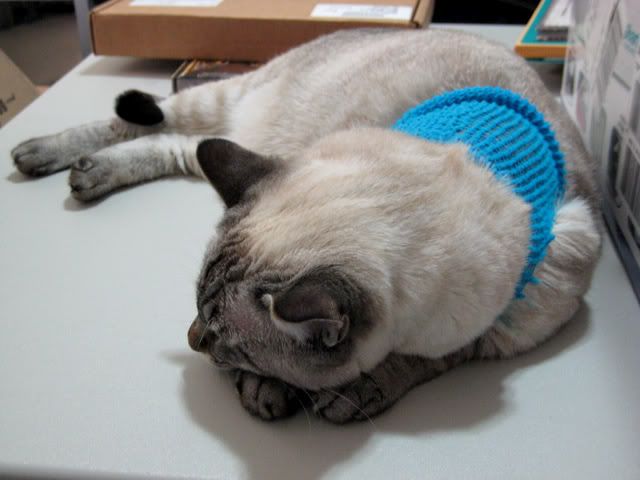 She didn't exactly enjoy wearing it, of course.
Eventually she tore the blue "shirt" up, and by vet suggestion we created new shirts out of DH's old socks. These had to be replaced every few days because Pixel wouldn't stop trying to scratch, but better the old socks than her back.
Her she is saying, "Mommy, why did you do this to me? You are so mean."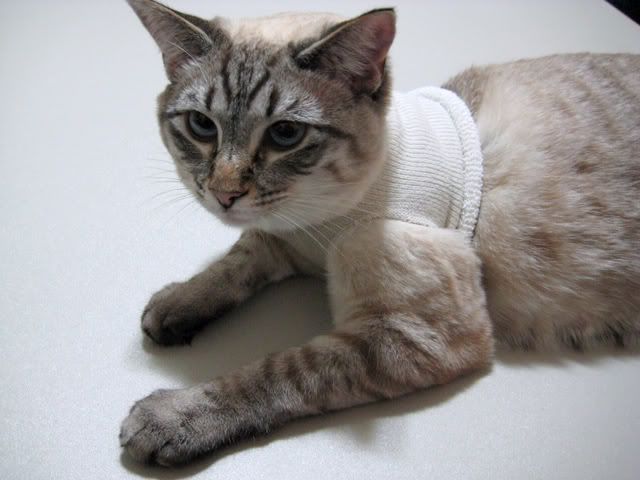 She did try to help me with my sewing though. Pixel is very "helpful."
And a cute shirtnap, with my Magic: The Gathering cards.
Few more coming.