I had to laugh when Jerry showed me these pictures he snapped yesterday. If some of you recall, Tiggy had crawled into Jerry's panties one day while reading on his throne, and he called me into the bathroom to take a pic because he thought it might make some of you on TCS smile. Well, I guess Baby Emily is following in big brother Tiggy's footsteps.
She crawled in yesterday and layed down. I wasn't home, but Jerry happened to have his cell phone in his pocket and took these two..........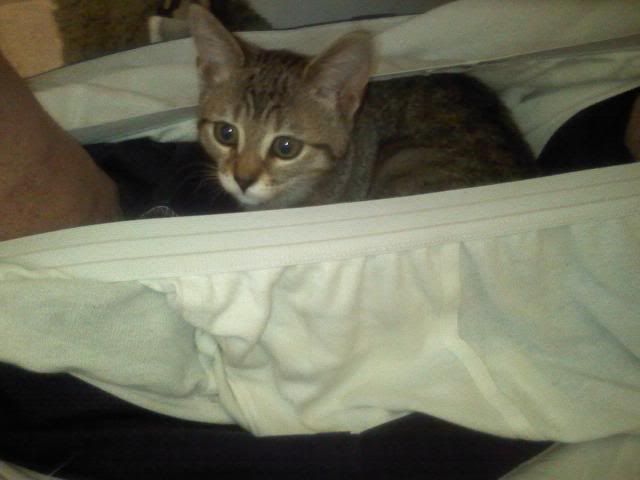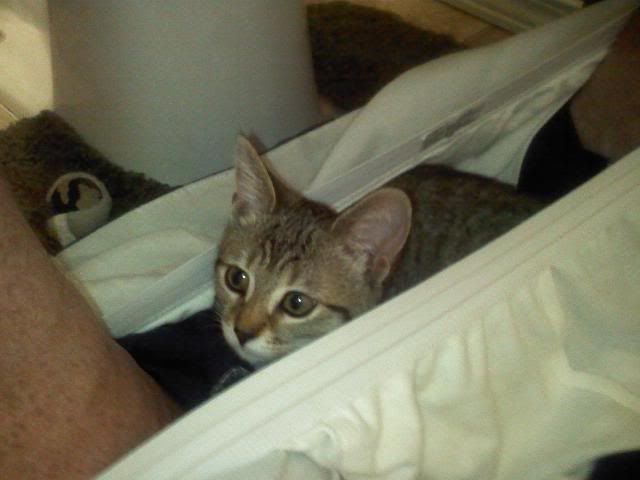 In case some of you newbies haven't seen it, here's Tiggy's pic.....