Her name is Alexis (Lexie) - a little grey tabby and white cat our rescue saved from euthanasia at a local high kill pound. Well, when one of of volunteers went to get a batch of cats from there, poor Lexie got left behind.
So I went up there yesterday to get her... and I convinced my mom to let her stay the night. (It was already rush hour here).
So, I set her up in an empty bedroom...
This is a very sweet little girl who was picked up as a stray... very loving, velcro kitty - but SCARED! She actually
bit
me -
twice!
But also wanted me to be RIGHT THERE all the time.
Sorry if the pics are a little blurry - she wouldn't stop moving! And yes, her eyes really are that green!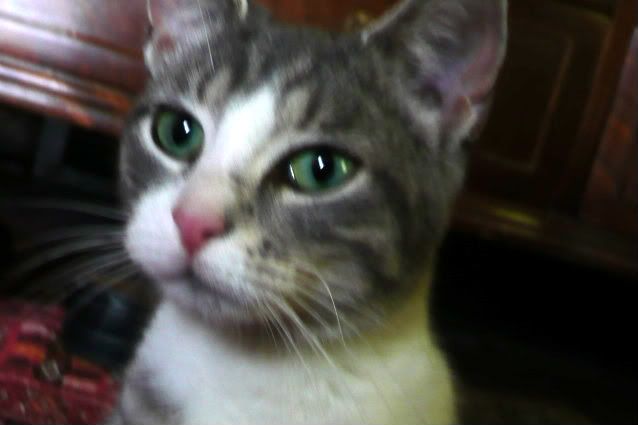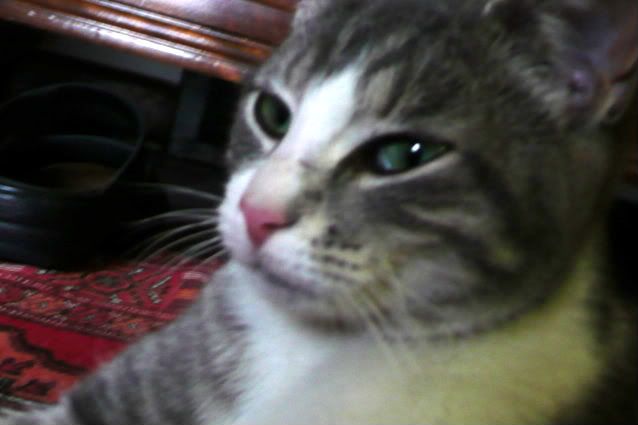 Here she is checking out my stinky sandals - P.U. !!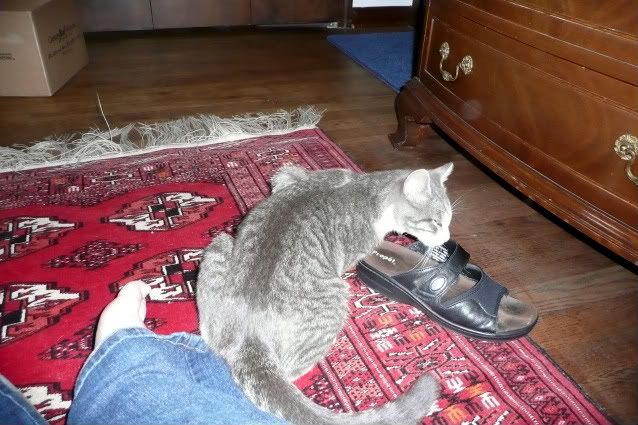 I swear to you she is smiling in this photo! ( You can see where she was spayed!)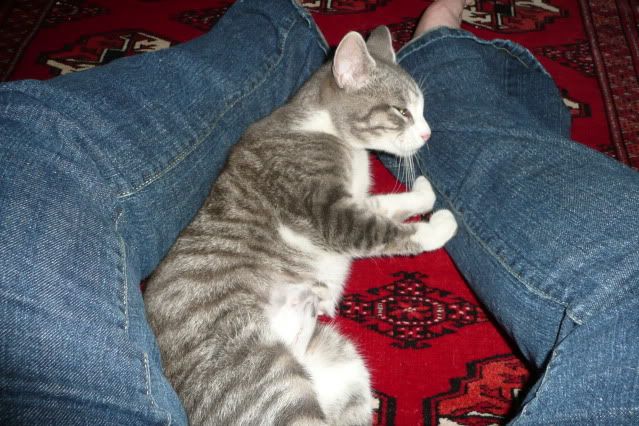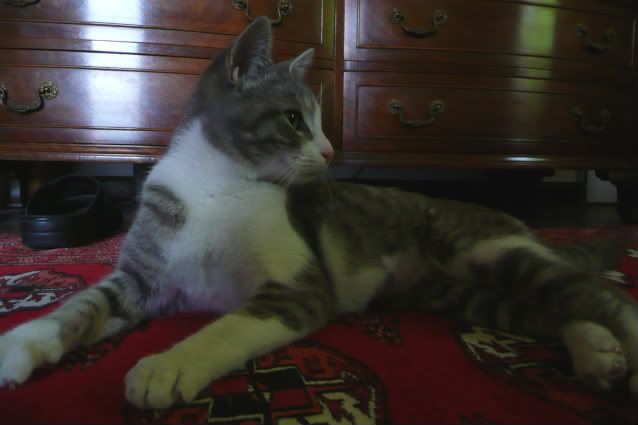 "Hey, could you PPPPLLEEEEEAAAASSSEEE stop using that flashy thing in my face???!!"