Just a few pictures. Not great quality because its a dreary dark day here today!
They rarely sit together like this.
Riley looks funny in this one, lol
A couple of Xander (please excuse the fur covered cat tree, its a never-ending task with these two fluffies!)
They absolutely LOVE the catnip mats from Auntie Em!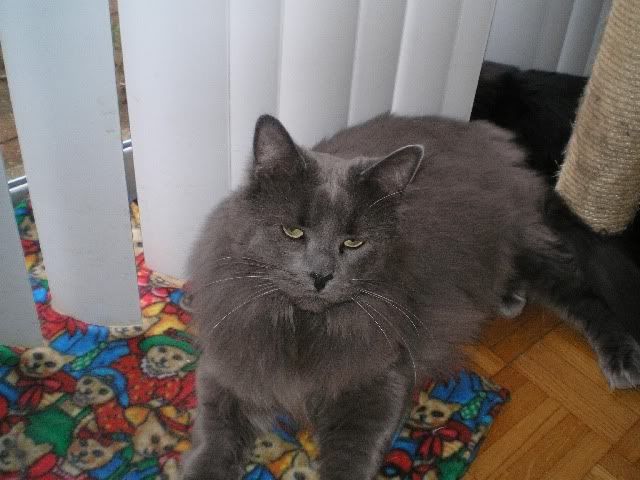 I'll try to get some better pictures soon since I've been seriously slacking on posting pictures of my boys lately