Well the little boogers are now 5 weeks old and FINALLY are eating wet food. 2 of them are anyways. I have everybody on Amoxi because the little Emma (aka Midget) has the sniffles and sneezes. But here is Dexter....there are a lot of pics of him cause he is going to a fellow co-worker and I like to send her pics weekly so her boyfriend can see him grow.
Dexter
i was playing with Macro and this is what I got
trying to get over the chairs. (i don't know what their fascination is with the chairs but they all try to get over them)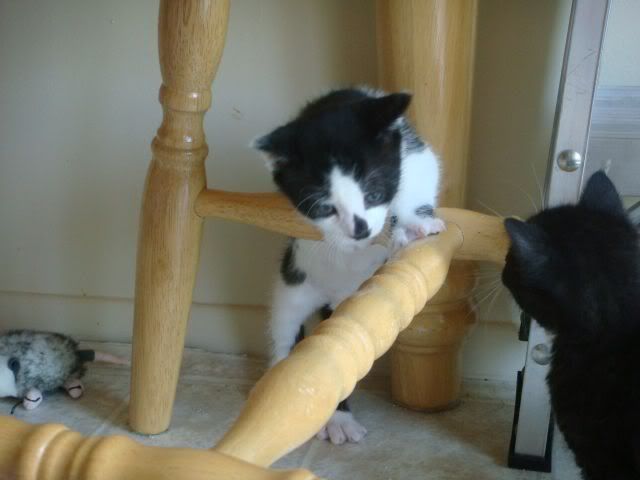 an earlier starter...loving the sun
Emma the only pic of her cause she never sits still...more macro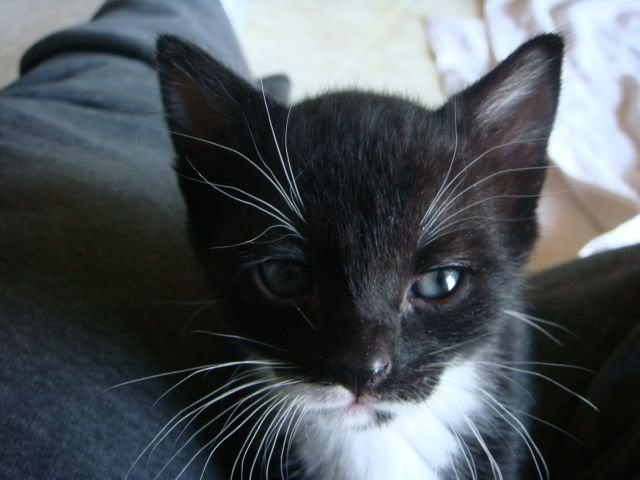 Lucy hiding under the covers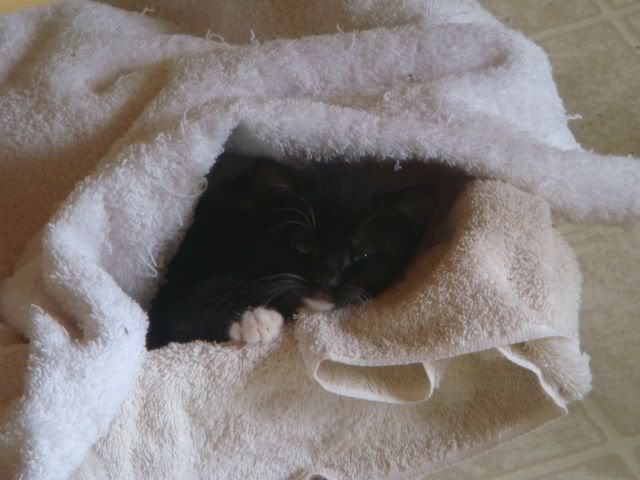 Extremely close up of Lucy half asleep.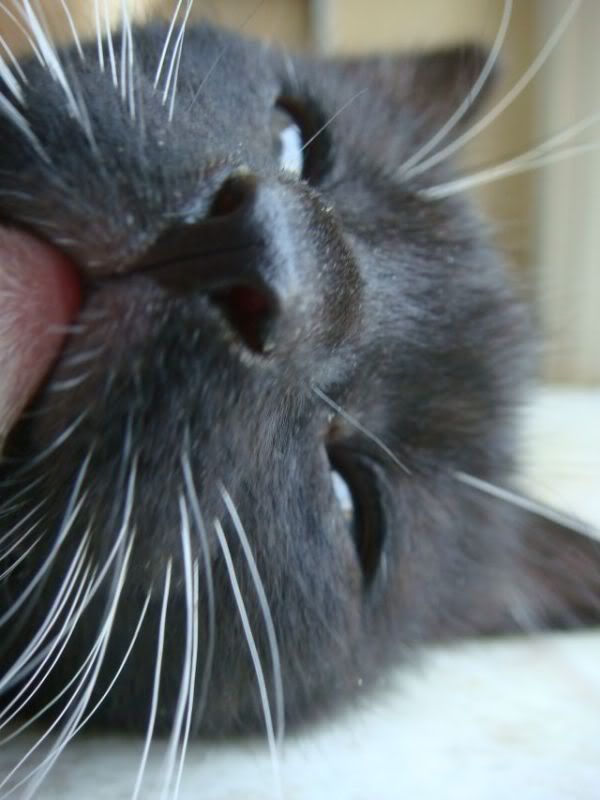 hope you enjoyed my lil boogers!!