Hello everyone:
Look what I found!!! A feral Mommy cat gave birth to three kittens in an abandoned car, I'm planning on taking them all so I canf find homes for them, but for now I could only take this one. He is a siemese mix, isn't he cute??? Oh I wish I could keep him! But I have 6 and I really can't have another. I know finding a home for this one will be a piece of cake, but I always do a screening so I can find the best home for him. I think he is about two months old, he looks big in the pic, but he is very small.
I'm taming him and he is eating well and he is very playful and happy.
Its going to be so hard giving him up! I love him already.
here he is: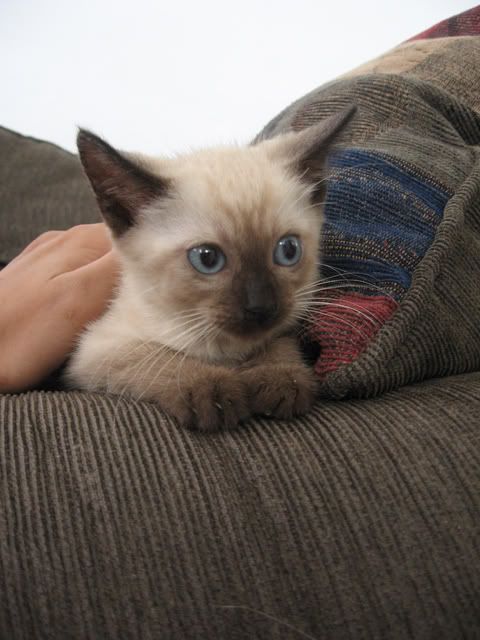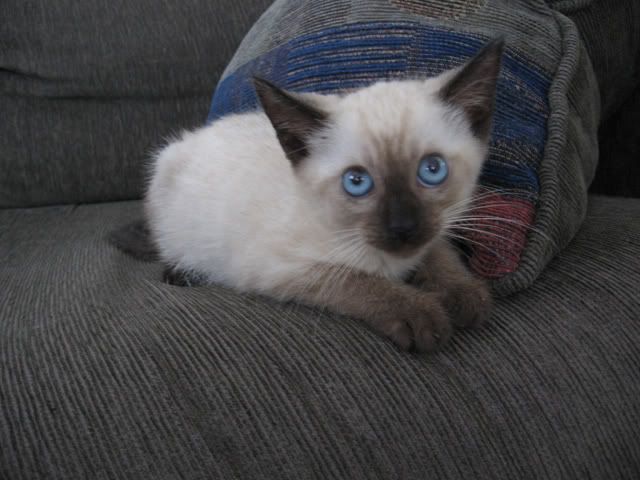 tamar