hee hee hee.
Here's what 11lbs of cat vs 1.9lbs of cat looks like.
But first, must start at the beginning.
Kitchi and Pax still have their own room.... Kizzy likes to play with them under the door.
One side of the door: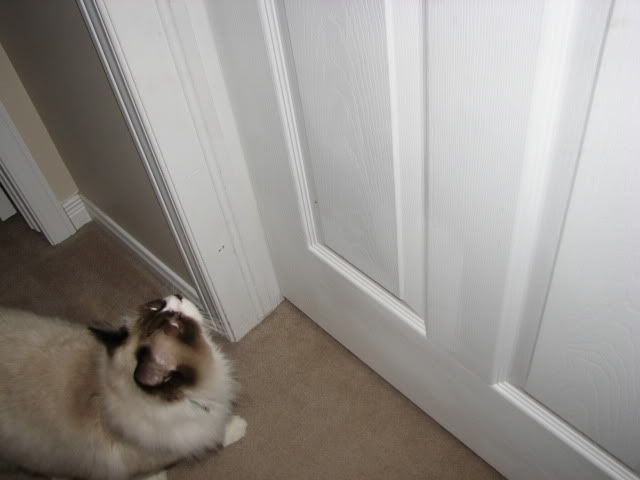 and the other: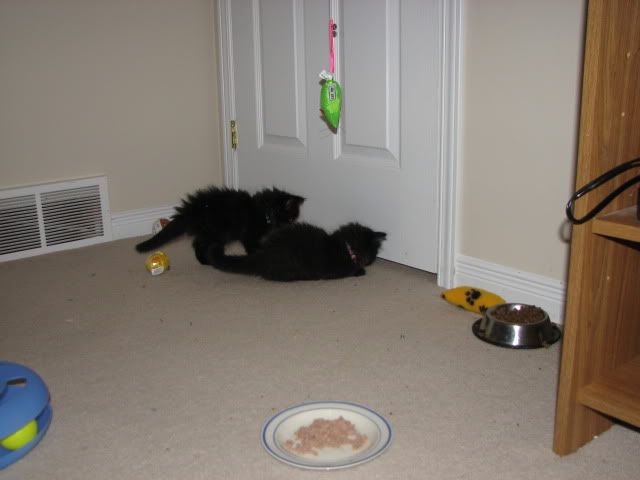 Soon as I open the door, Kizzy scoots in, and Pax n' Sox give him some lovin... then PLAY TIME.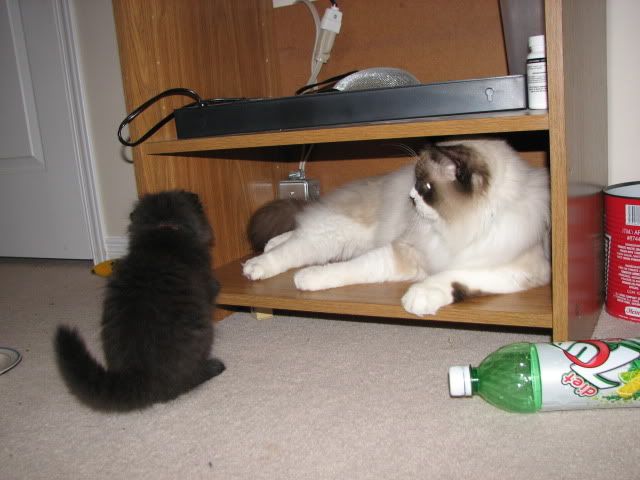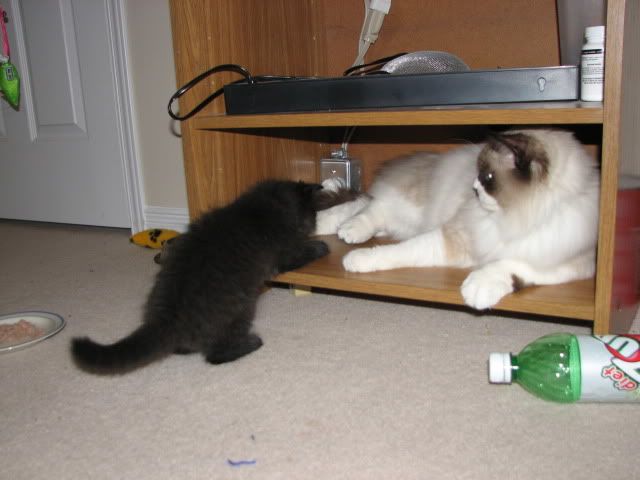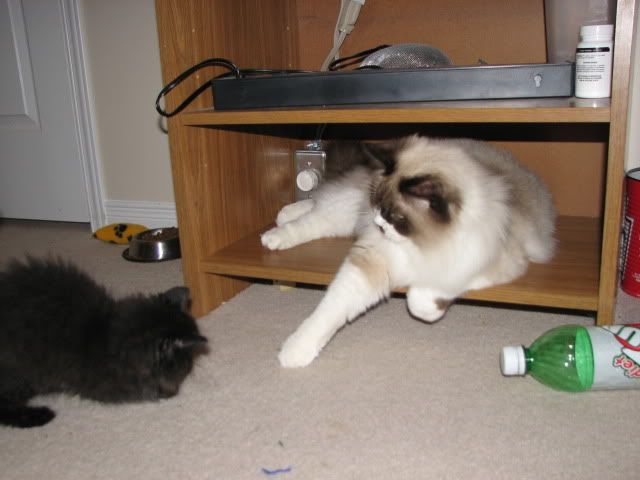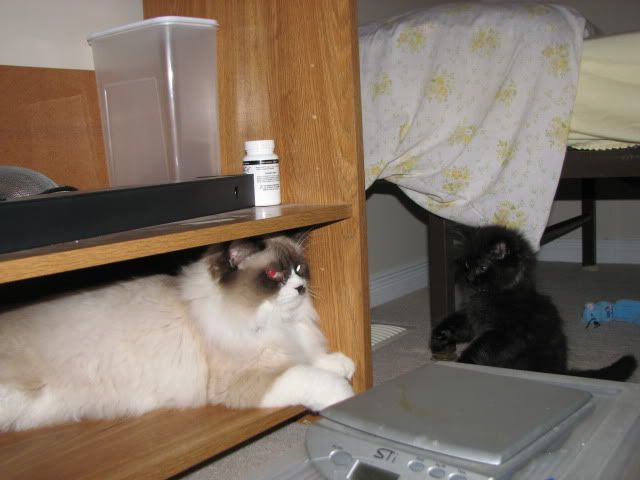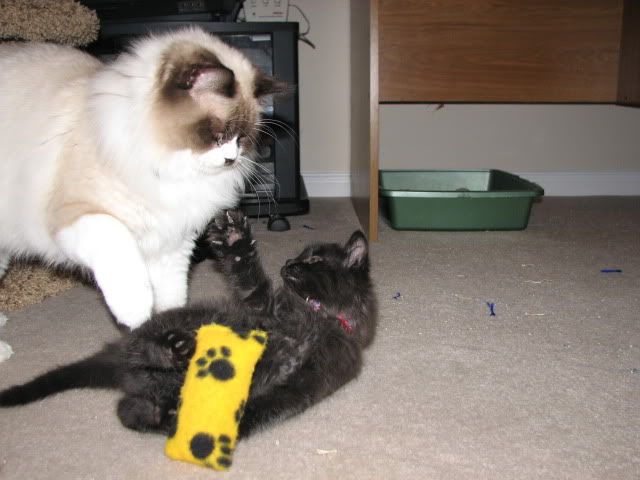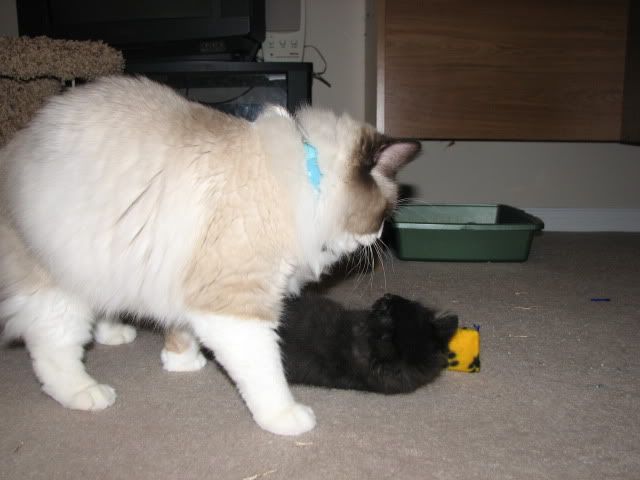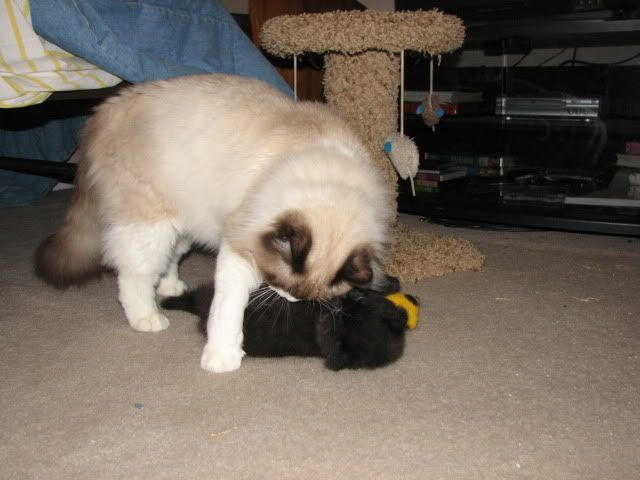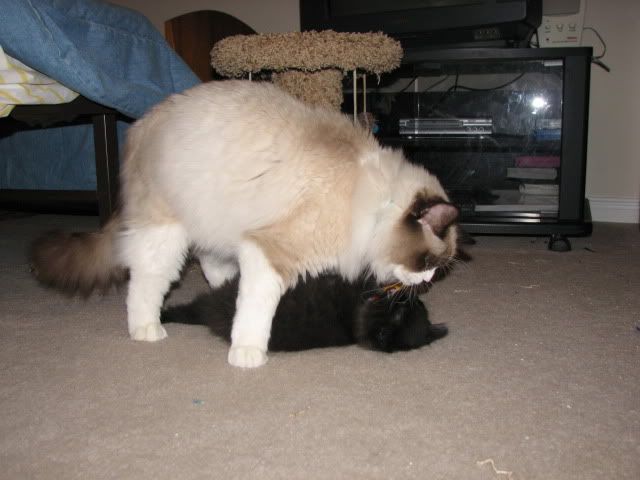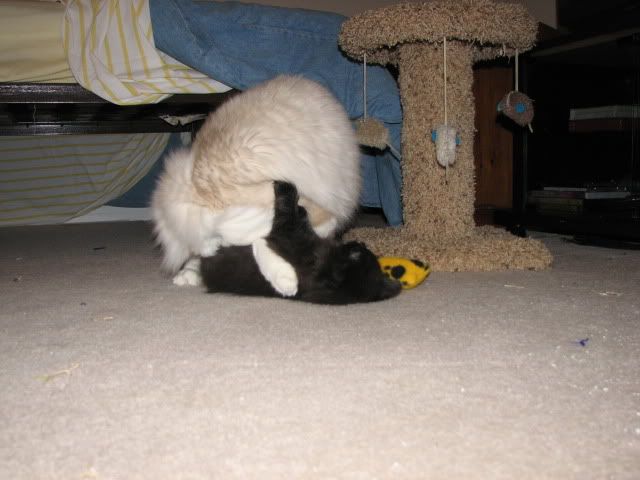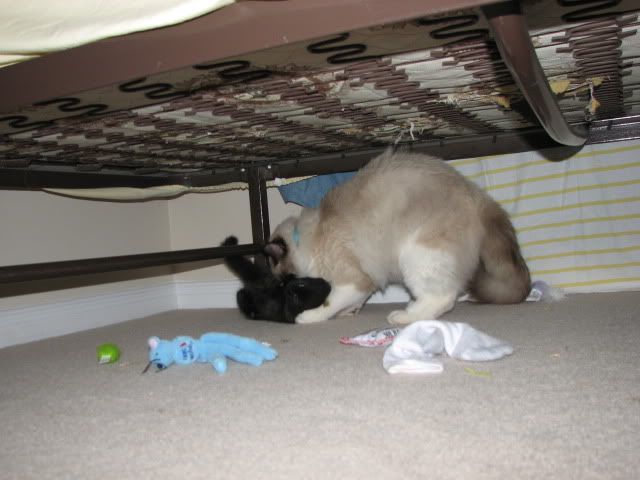 Going for the sneak attack now...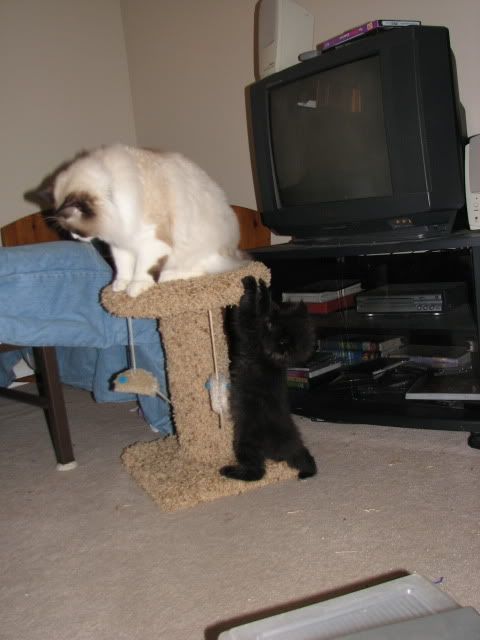 Neener neener, you can't get me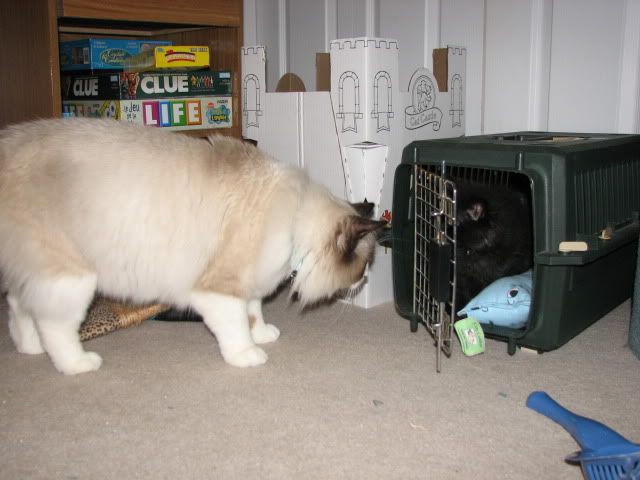 ehhh? Wut iz dis?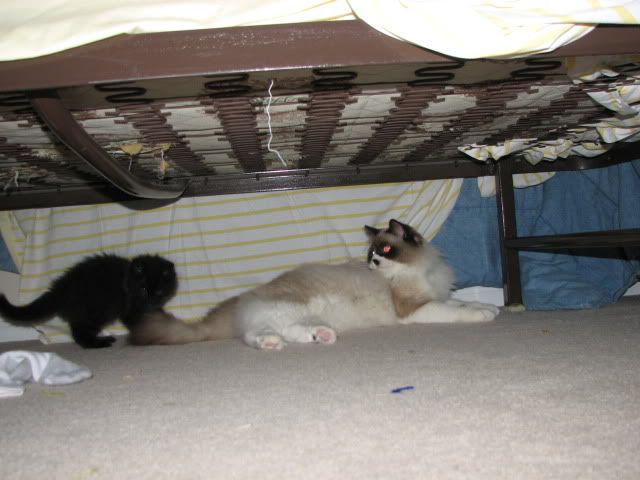 part 2 coming