This is my son's 5 year old polydactyl grey tabby, Oliver. He has the largest "thumbs" we've ever seen on a cat, and is verrrrrrrrry long in length!!!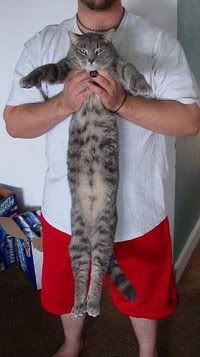 Anyone else have a long cat like Oliver?

We have a calico that is long - I need to find her picture.