But first an update.... Mr Red Collar is doing well... had his dewormer, first set of shots and will get his first flea meds today. He's fearless, and a bully. He also enjoys my clothes...in particular, my socks. He weighed in at 1.8lbs (actually smaller than his brother, which surprised me).
I would like to introduce:
His name
is
Kitchisox..... Kitchi means brave, and Sox means: he likes to eat mine.
nom nom nom
Next pic, Kizzy can't be seen, but they are looking at each other and Kizzy is getting ready to pounce
Now, leave me alone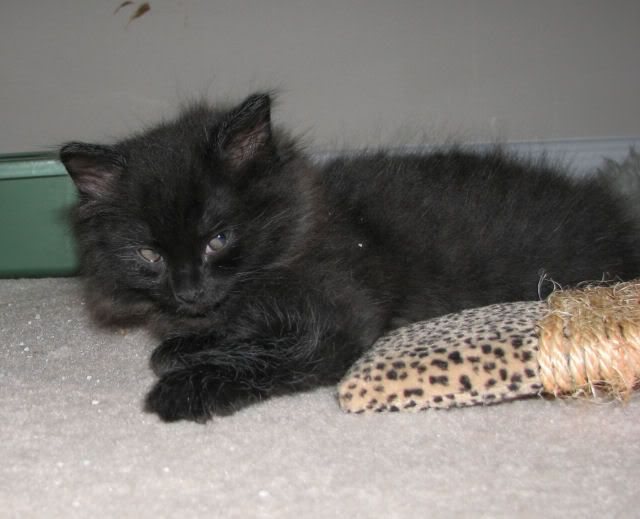 and let me sleep
I couldn't decide between Kitchi or Sox.... so I use both, then will decide if I call him Sox or Kitchi.