OK - I am on my cat rescue high-horse these days! This guy just came into the Livingston County (Michigan) Death Sentence - oh, sorry I mean Animal Control.
We are discussing what he might be mixed with? What do you breeders and cat experts think?
Maine Coon? Norwegian Forest Cat? Can't really tell how fluffy the tail is from the photo!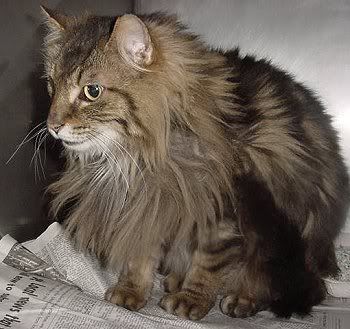 Gorgeous, huh?