This is my current foster,Ivy.
She is an 8 yr old beagle...recovering from a surgery for removal of a massive hernia.I only had her with me about 5 days,but I have to return her to the rescue.She hates cats!
Aside from being a cat hater,she is a wonderful and sweet dog.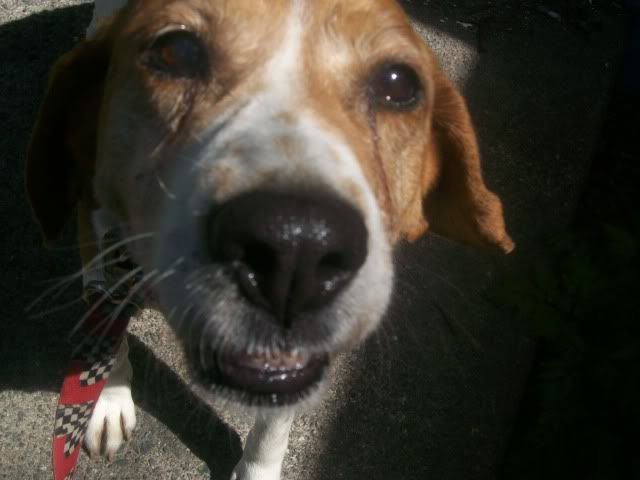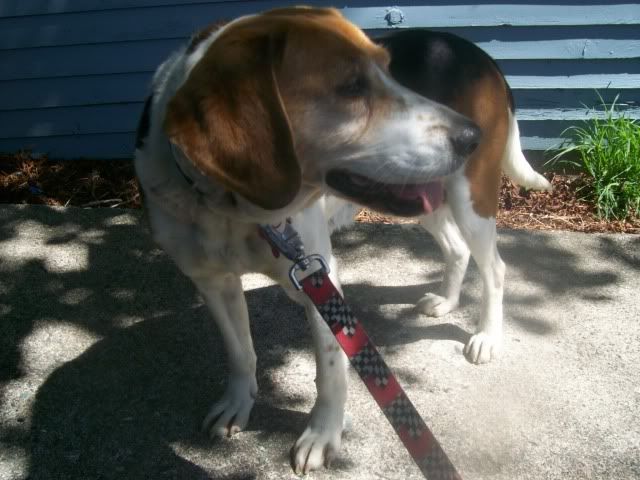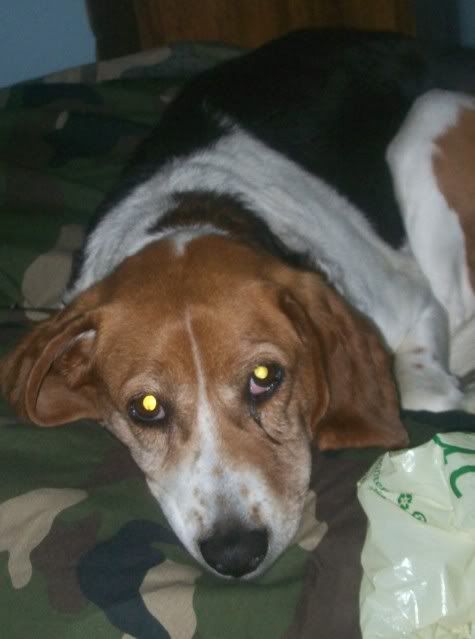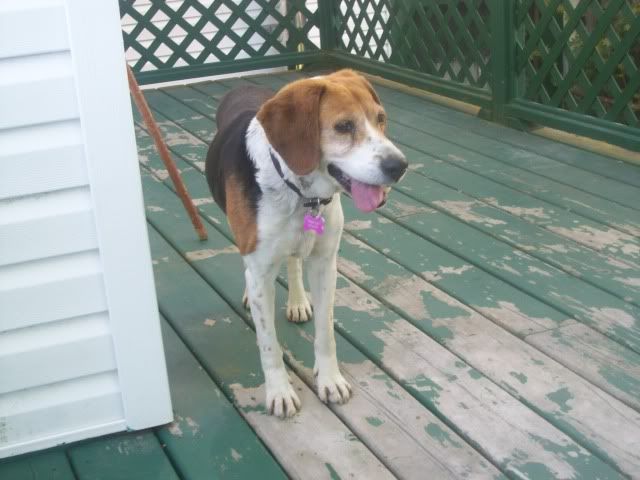 And here is Ivy with my sister's dog,Coco.