Here are some more recent pictures of my sweet little german shepherd puppy, Hagan (yes, he's STILL a puppy for another year lol).
Hagan's day out at my sister Kimmy's house. I take him to visit there all the time- he loves her other dogs
He really enjoys running around in her backyard like a mad man off the leash and playing!
Hagan after running around for about an hour, he took a break with his little green duck behind him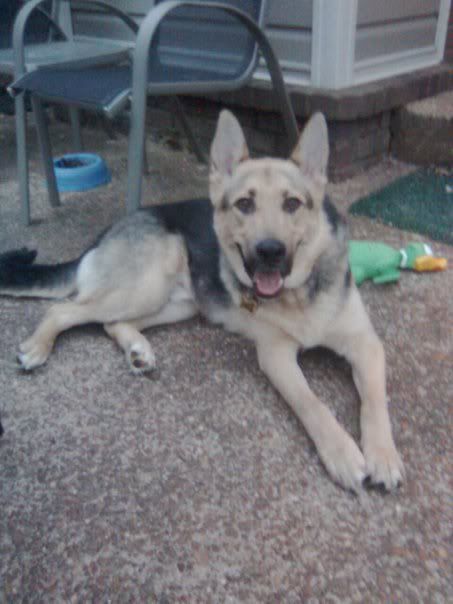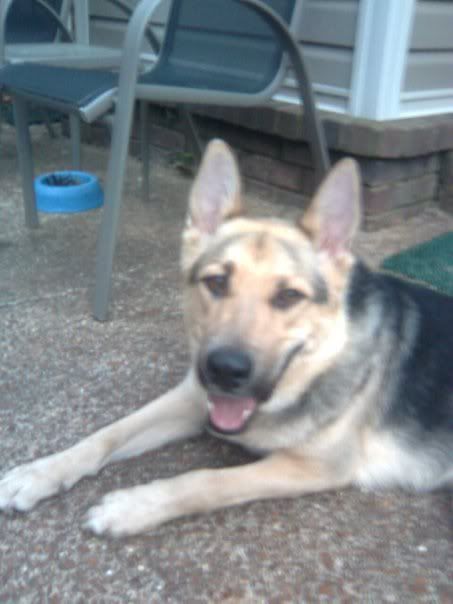 Hagan and "mr quackers" (he LOVED that duck soo much!!! Perhaps a little too much, I had to toss it the other day after he ripped off the legs lol)
Chillin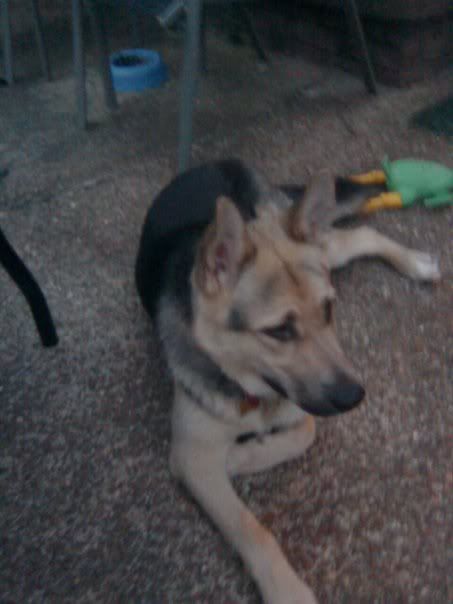 Why "Mr Quackers" is no more.....
Hagan's new obsession- soccer balls! My niece gave him two of her old ones and he had a hay day destroying them
(he's still growing into his feet lol)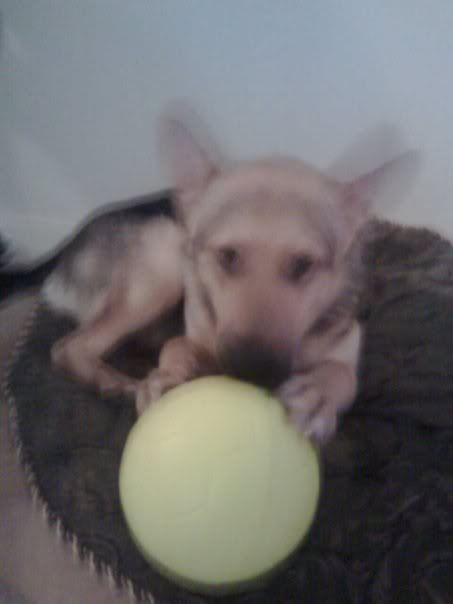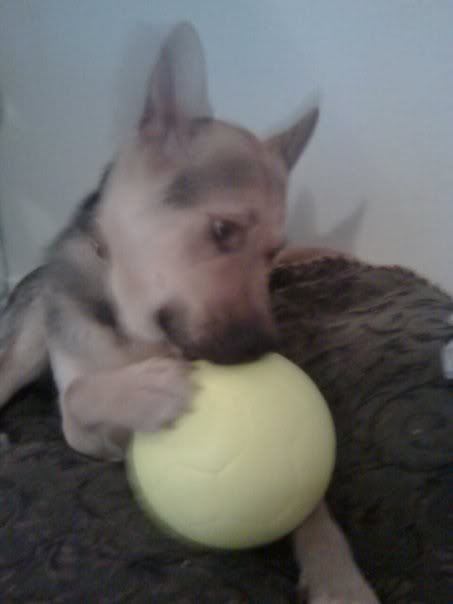 One of my favorites!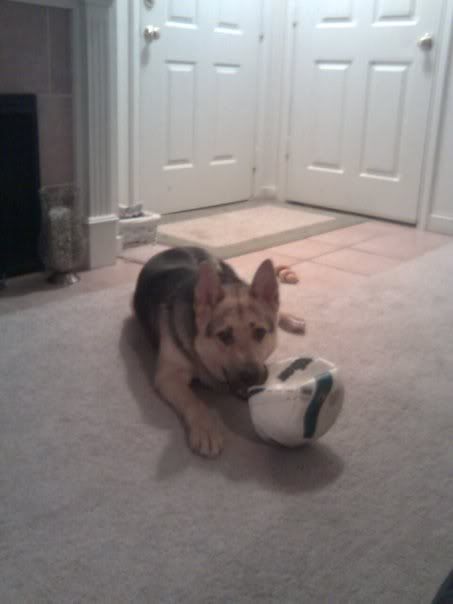 "Yo Wasssup???"