April 5th 2009 I had a 8lb 9oz baby boy.
At my last appointment the doctor thought he would be no more than 7lbs. We sure got a surprise and I have the scars to prove it! I delivered at 1:21 after 10mins of labor. He got the cord wrapped our his neck and torso. We didn't know why the doctor ran in with the vacuum until 3 hours later. I had some complications that kept them busy.
Here he is!
Few days after we came home.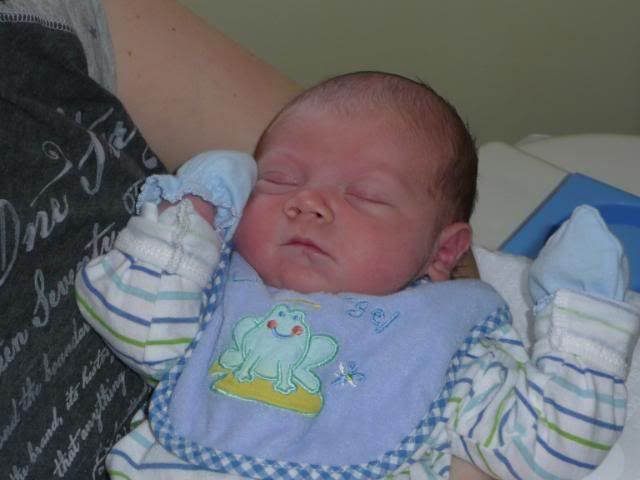 His first doctor's appointment at a week old. They had to use a vacuum so he had to be seen sooner than usual.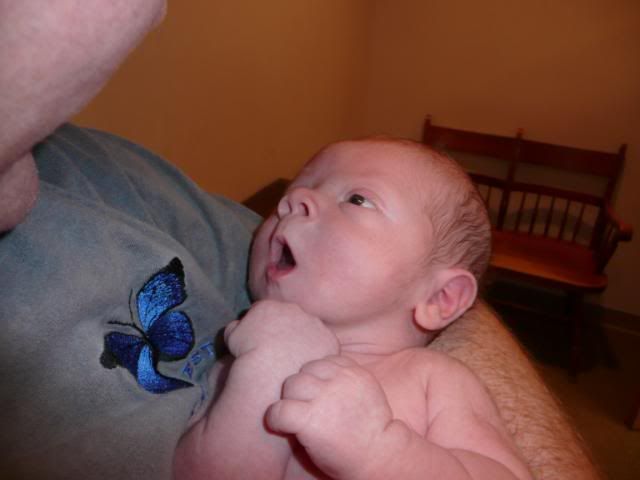 What you looking at!
After his bath
Funny face