Working at a emergency vet hospital we get a fair amount of stray bottle babies where Momma cat has been hit by a car. Well my first night back to work after my days off a woman comes in with a tiny basket full of absolutely adorable 3 day old kittens. Everybody at work knows i'm an awesome bottle baby mama (and a sucker for black and white kittens) so they grabbed me and pulled me up front and of course I fell in love. I called the hubby to see what he had to say, not happy but told me to do what I felt was right. All 3 babies had homes within a day so it has made it easier on me. I have 2 little girls and 1 boy. I'd like to present Dexter (moo cow), Lucy (polydactal), and Emma (she has the mustache).
all 3 of them sleeping with their SnuggleKittie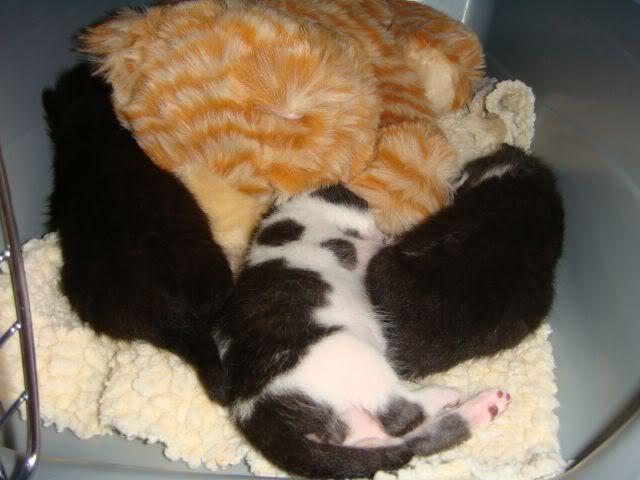 Dexter at 1 week old
Dexter at 2.5 weeks
Dexter at 3 weeks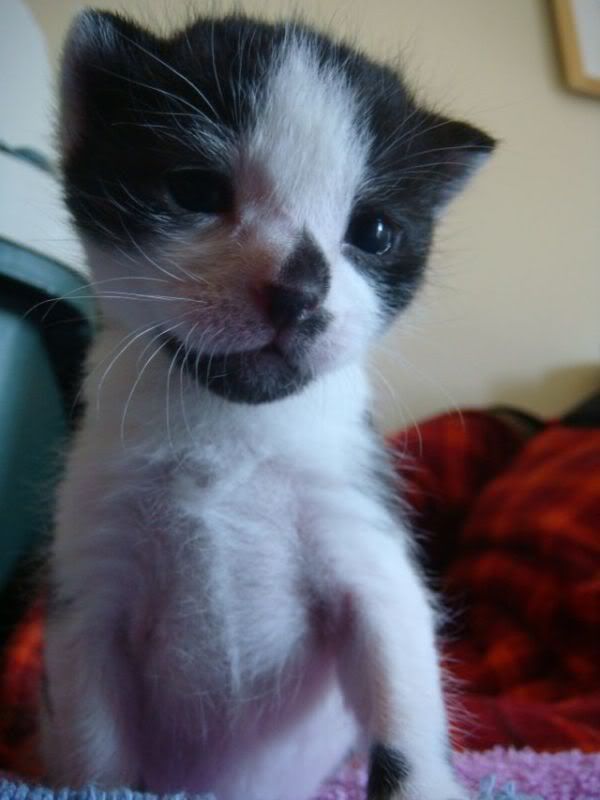 Emma at 1 week
Emma at 1.5 weeks eating like a little piggie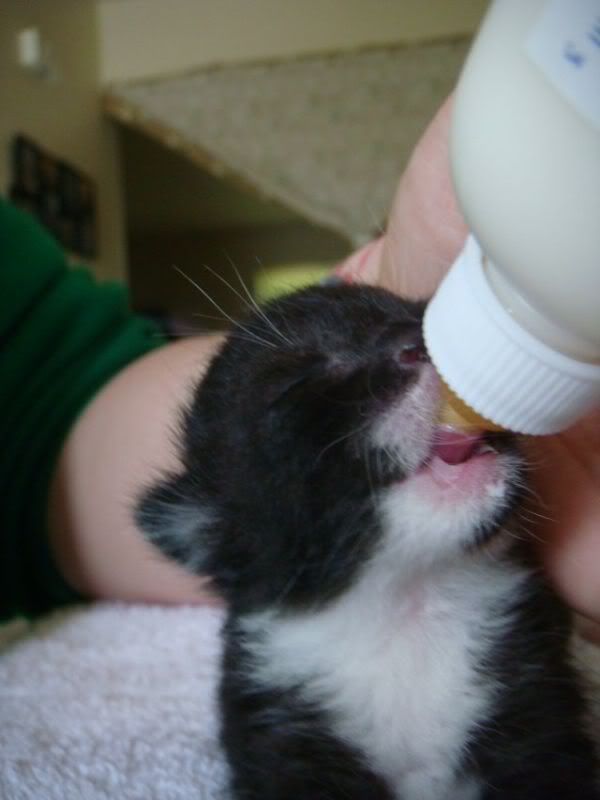 Sleepie Emma after a tummy full of milk.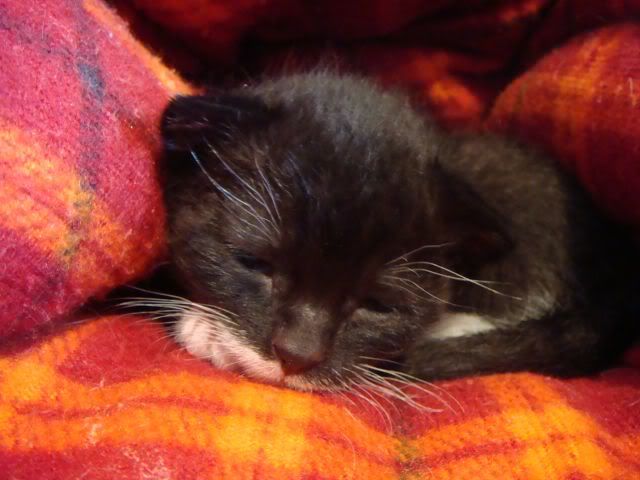 Lucy's feet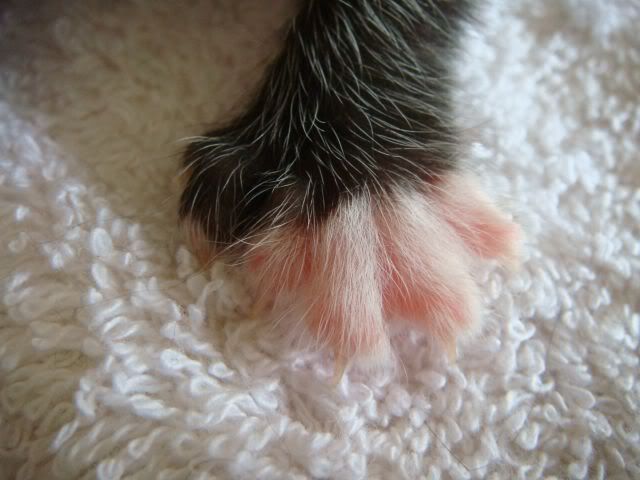 Lucy at 1.5 weeks
Lucy at 3 weeks sorry its blurry and yes she is HUGE