Well we've had lots of first in the last week. First nail trimming, first time leaving the nest box, first meal of real food and first using of the litter box.
Here are the babies, Sesame (female/cream), Sage (female/torbie), Nutmeg (female/tortie), Dill (male/blue and white) and still unnamed (male/fever coat, black and white).
Guesses on coat length would be greatly appreciated!
We are still trying to decide whether Sage or Dill will stay with us.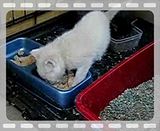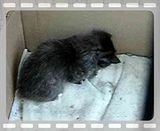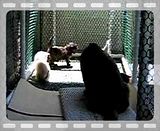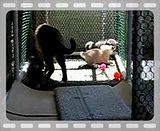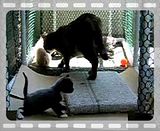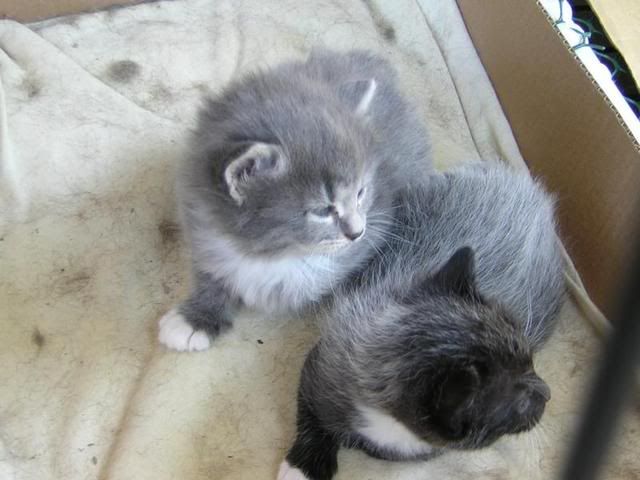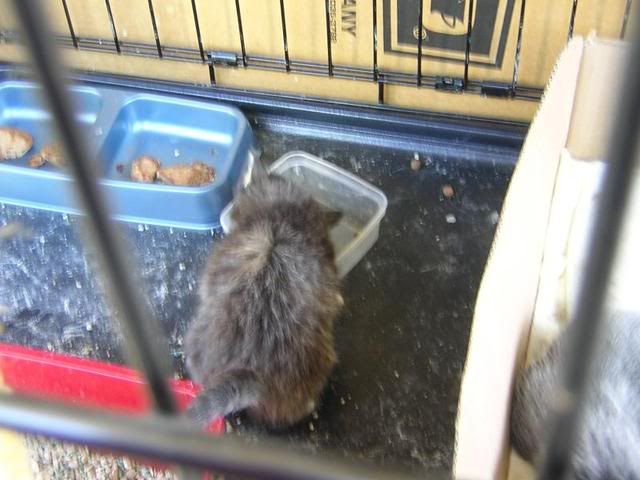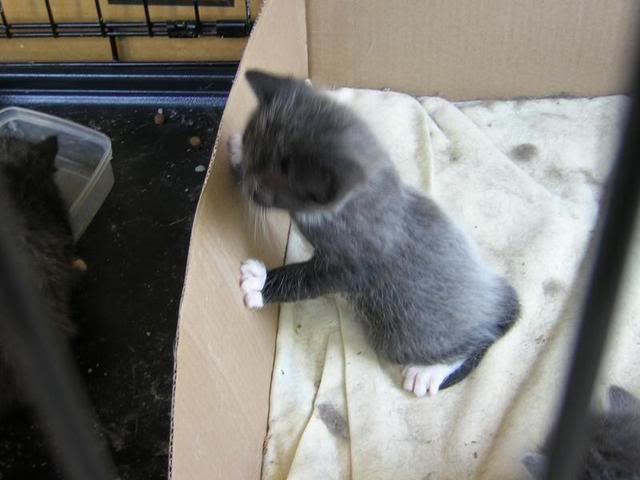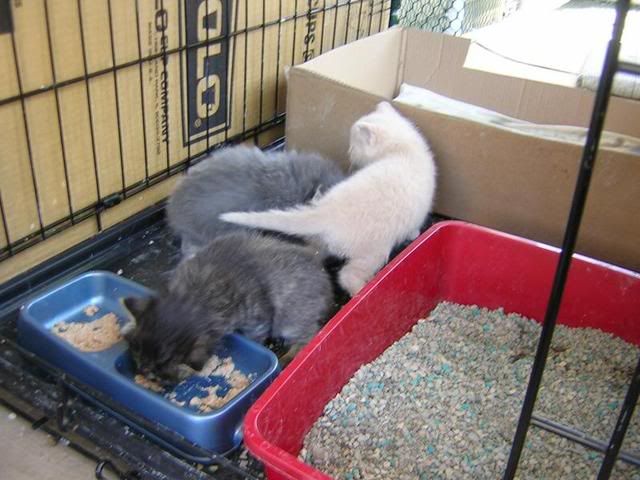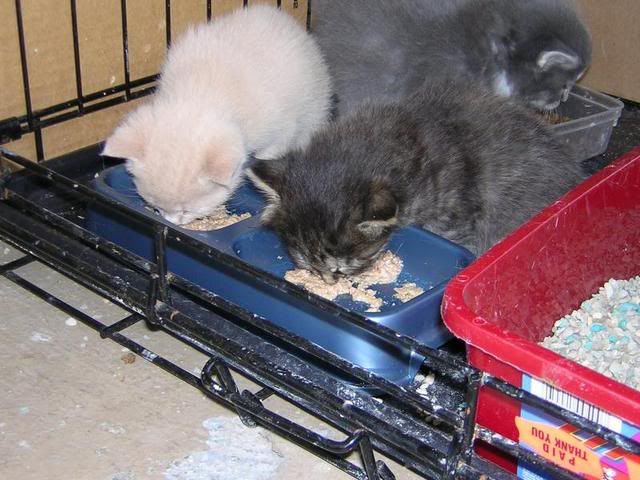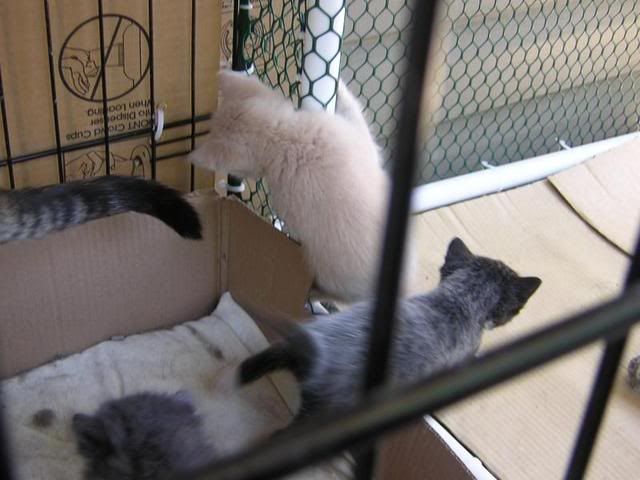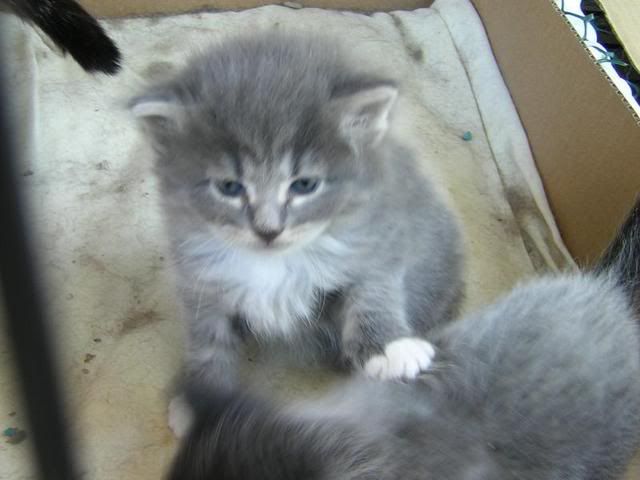 Hope you enjoyed them--I enjoy every minute with them, and Ginger who is just a doll and wants to be a kitten again, without responsibility.
Leslie