We added two more new additions to the family last week! My daughter's lizard passed away and she of course wanted to get another to replace it. She did a great job taking care of her lizard, but DH and I were not thrilled at the idea of getting another pet that we needed to feed crickets to every day. So we decided to go to the shelter and look at possibly getting her a kitten of her own. But we ended up coming home with two! They are brothers who were abandoned at the shelter with no information about them. They are 8 weeks old now, and got neutered last week. Here are their photos:
This is Prince, my Dd's kitten.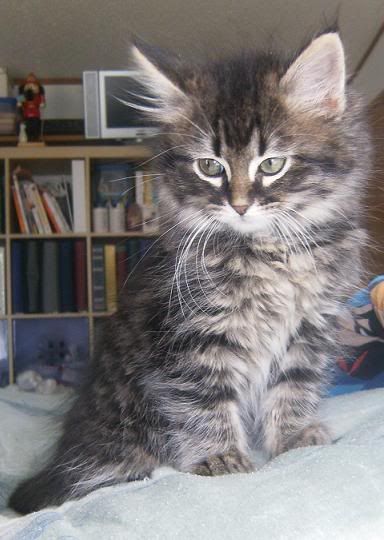 Prince is a bit more outgoing than his brother.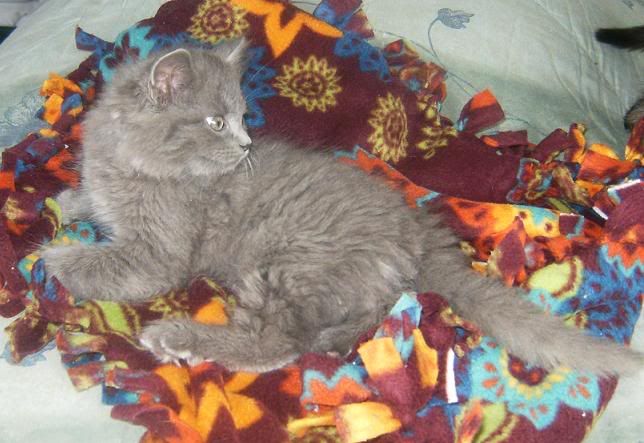 This is LaLa. He technically belongs to my Ds.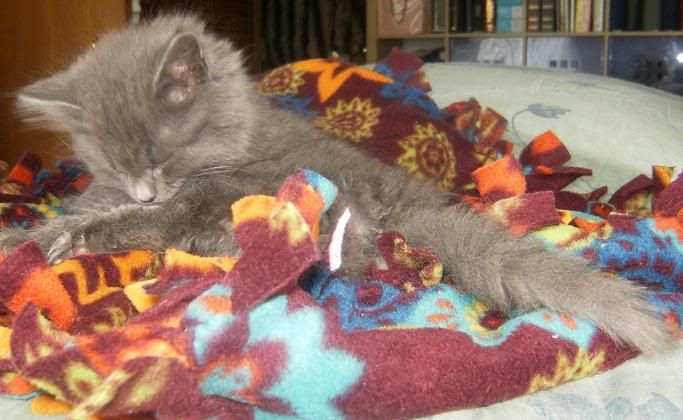 LaLa is a bit more timid than his brother, but is quickly learning that he kinda likes cuddling and attention!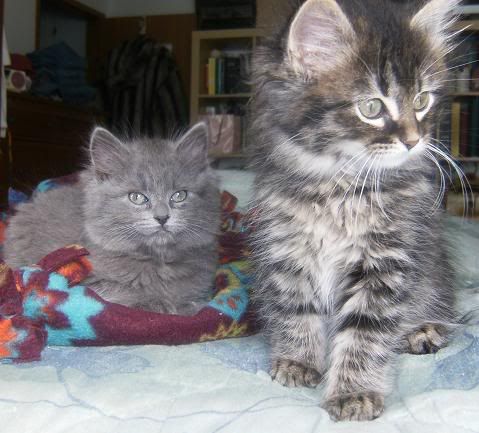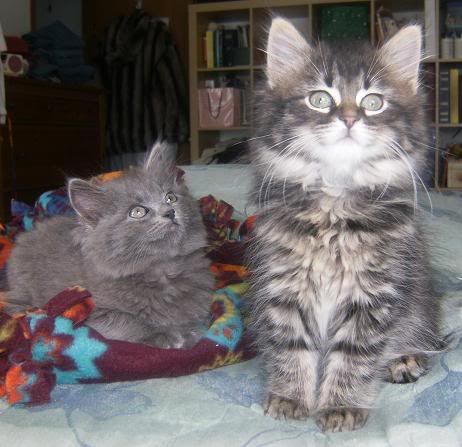 Only Locket has met them so far, and he had an absolute tantrum of course.
I am anxious to introduce them to the big boys; I think they will be good role models for these little babies.