And the scoop on Mr. Red.
He's the aggressor of the two.... always ready to pounce on you. He's the one pinning his brother down... always in your face, fearless, bigger in size... Slightly fluffier than his brother. Not timid in the least.
He is very energetic, explorative, bold. I have a hard time getting pics of him because he is all over the place. When playing with a dangly wand toy.... his brother is the one watching as this guys runs in circles catching it. He is more involved.
he's the one on top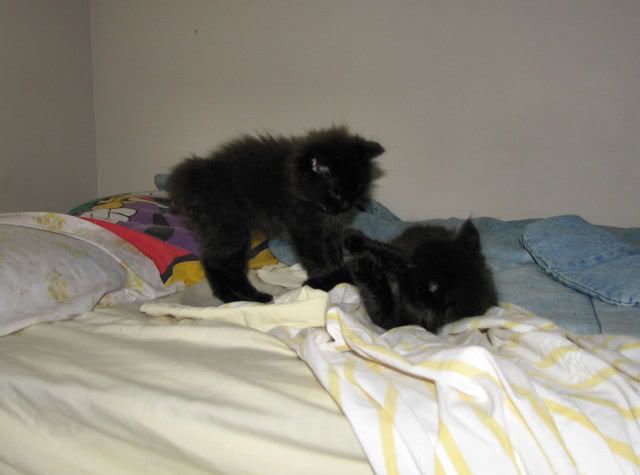 eatin: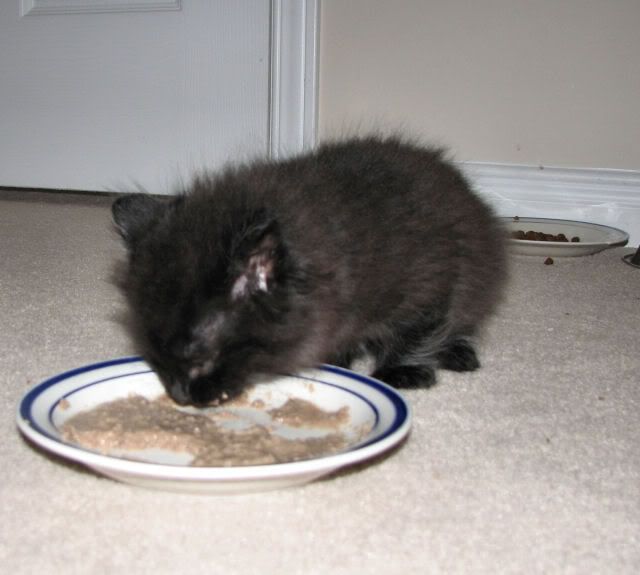 gettin' ready to pounce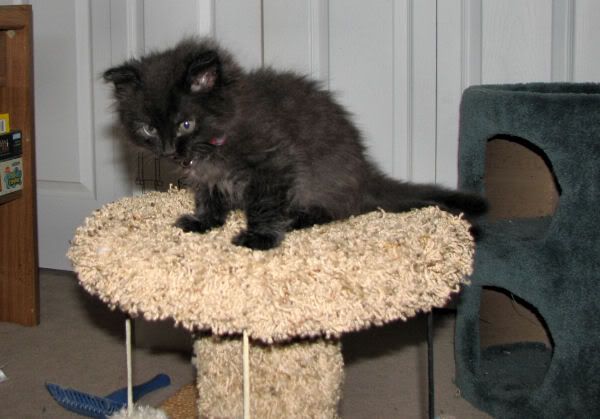 saying hi to the camera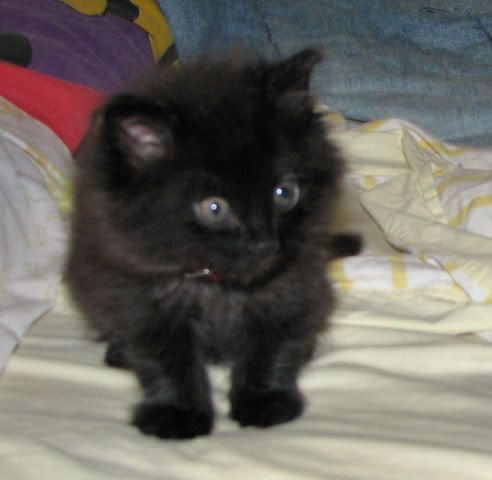 sweet face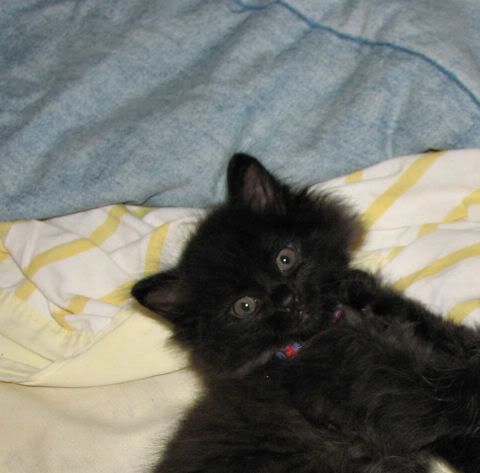 mid pounce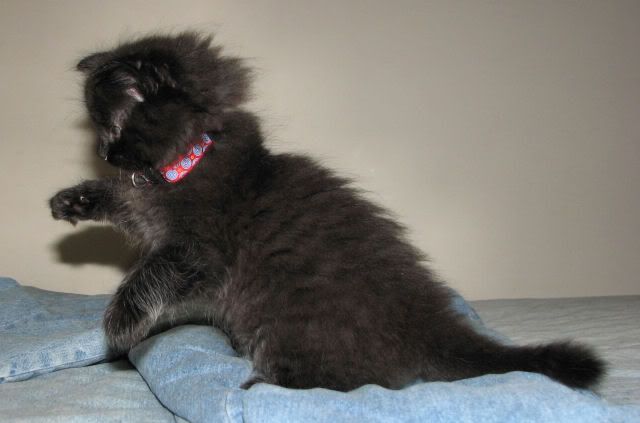 mmmmm. Nom nom nom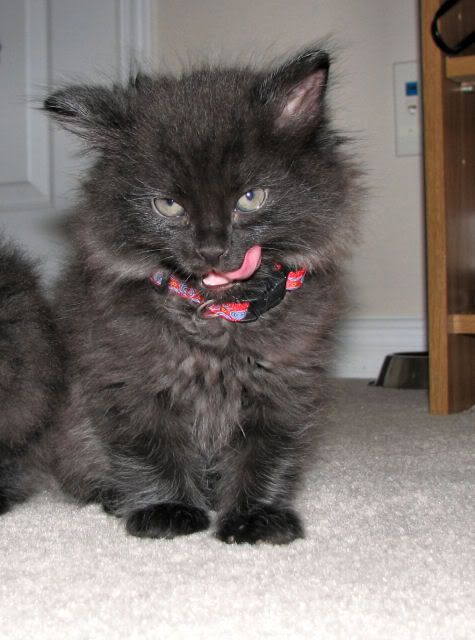 and a pic of both together: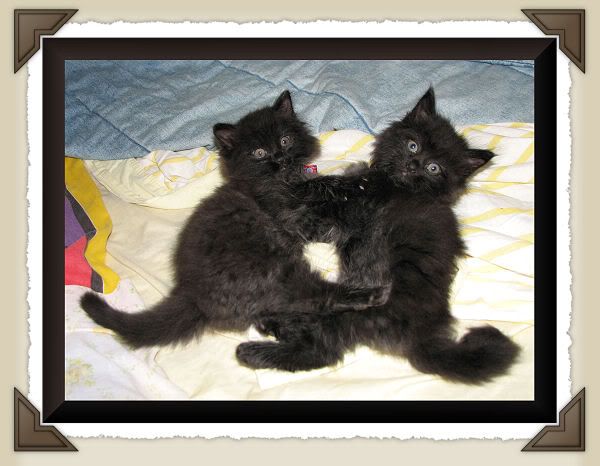 I have some names, but none are jumping out at me.... so if you have any suggestions, please add em My nameless kitties would appreciate it.
You can choose more than one.
The one I'm leaning towards right now is Kitchi....but none are jumping out and saying yes, this is the one.