Here's the scoop on Mr. GreenCollar.
He is smaller that his brother (probally due to worms, but I'll still say he's smaller LOL). When play fighting, he is usually the one on the ground with RedCollar on top of him
He doesn't get as involved when playing... almost hesitant "to let it all loose". He is timid, does not spaz when someone suddenly picks him up (he'd just take it, with no complaining). He's relaxed and laid back. You'll often find him atop the cat tree, watching his brother run around everywhere. He's cuddly and affectionate.
I have way more pics of him, than his brother LOL.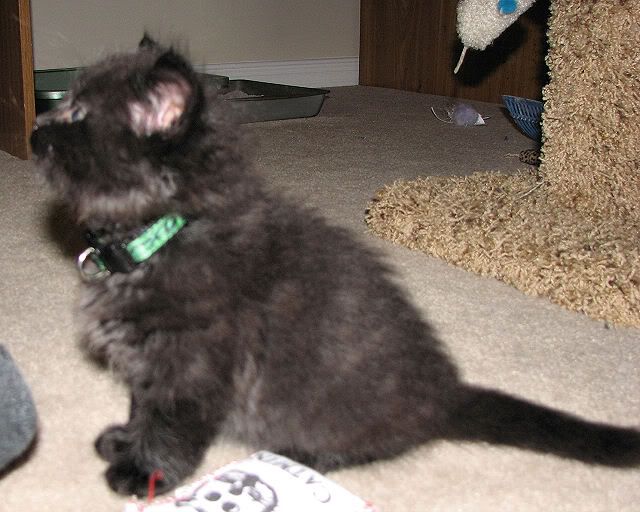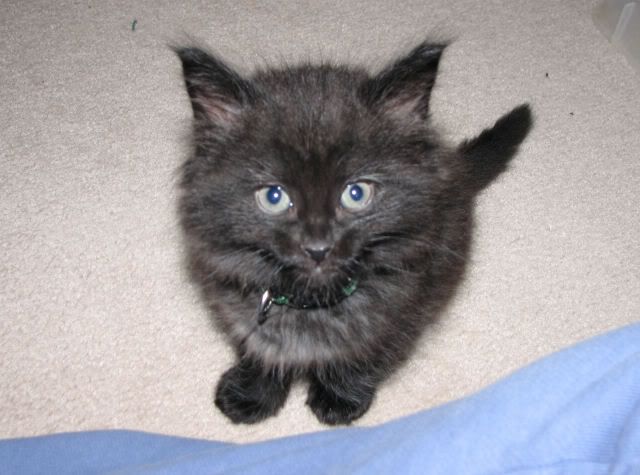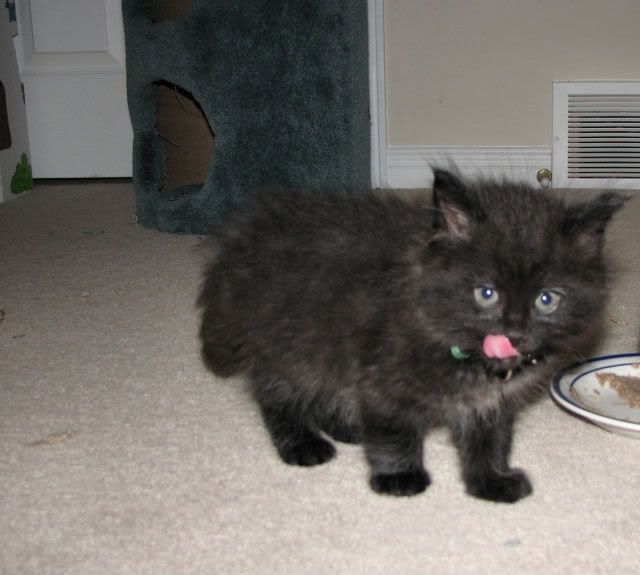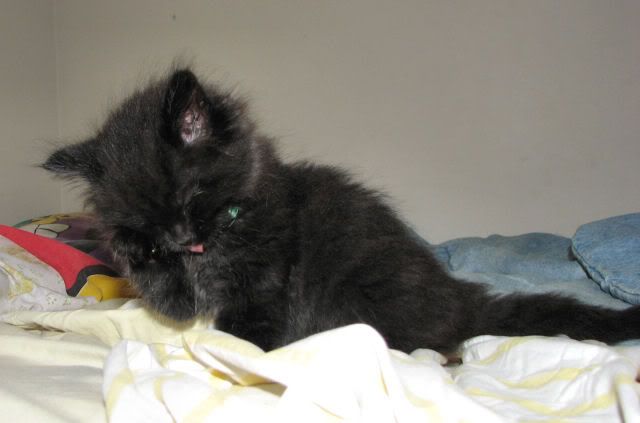 very curious, you can see it in this next pic..... he's eyeballing his brother.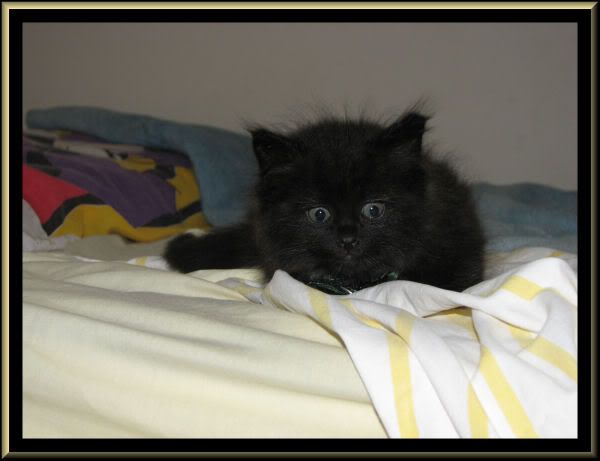 Attentively observing"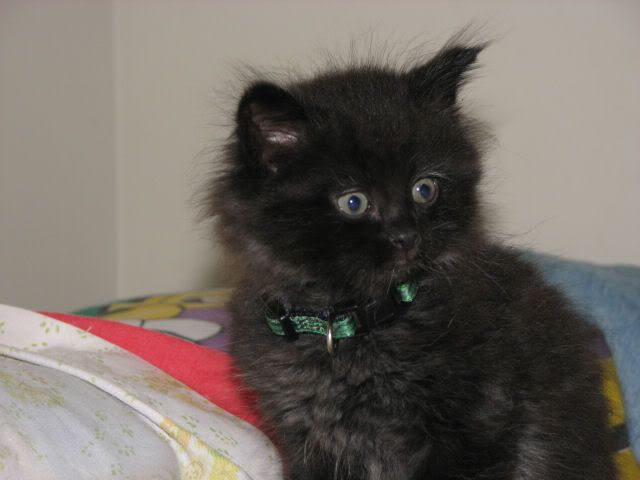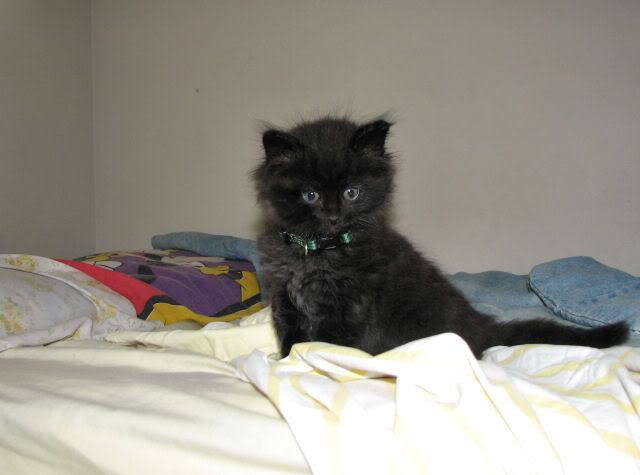 I have some names, but none are jumping out at me.... so if you have any suggestions, please add em
My nameless kitties would appreciate it.
You can choose more than one.
The one I'm leaning towards right now is Naoki.