It was kind of funny, DH and I were out working on some yard stuff so I have no idea how long we were being watched. I didn't even notice the snake until DH walked right passed it on his way to the shop.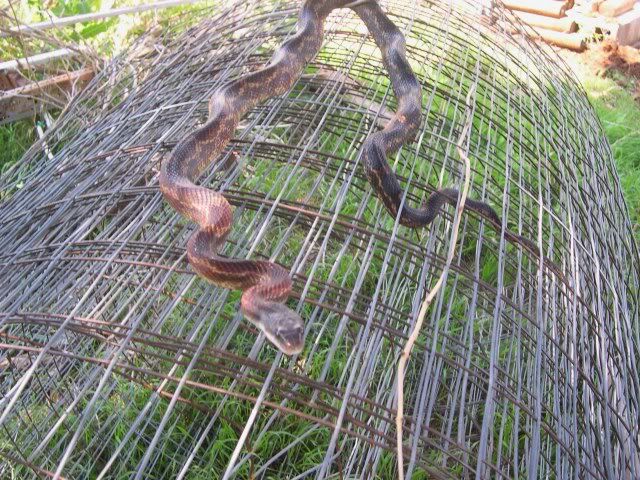 For the most part it stayed stretched out like in the first picture. I only wish I had a better and quicker camera. At one point it actually stretched out and up to check out the camera itself - if my camera was better I'd have an extremely close up tongue picture.
It was actually a little darker in person than in the pictures, though they do show the red nicely.
I'm guessing rat snake, due to the face and temperament (very docile), but I honestly haven't spotted one that looks like this one before. Then again I never get to go herping due to health.