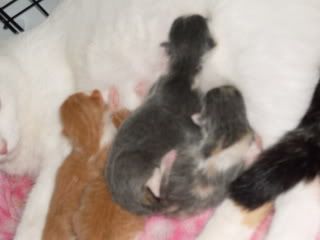 Ok picture above so you know who I am talking about.
So they gray and white one is named Kujo. Reason he beats up all his bothers and sisters for the nipple he wants everytime.
And my favorite the little tortie is Princess. She is so much smaller getting her fair share but so much smaller and mom babys her so much so do I.
Now for the two oranges one needs names