Hi everybody,
I'm just about to post a thread in the Breeders corner about how my kitten did on the weekend but I thought I would post the photos here so everyone could enjoy them. I think I ended up with 180 photos but since I don't like using the flash at the show, many of them weren't good so I narrowed them down. I hope you enjoy them!
my Nana and I took 2 cats and 2 kittens to the show.
Firstly photos of my kitten 'Captivating Telling Tales' - "Tales" she's 5 months old and she is a Blue Silver Tabby Harlequin female Exotic.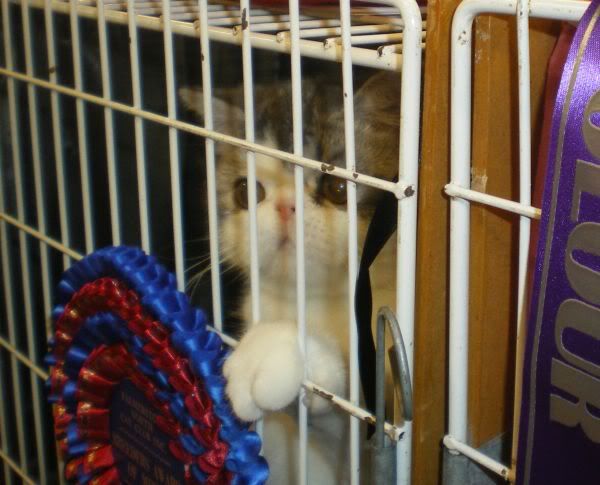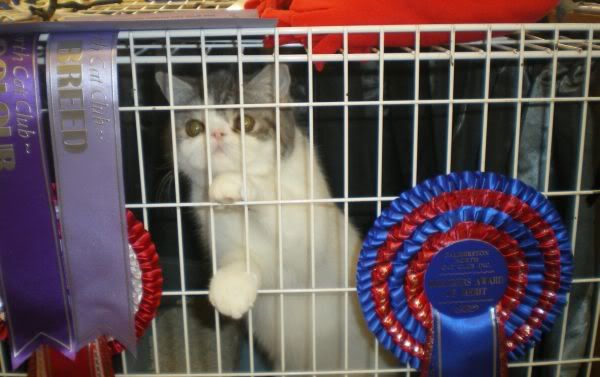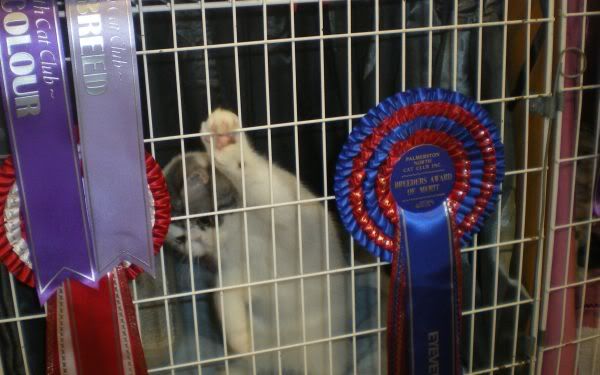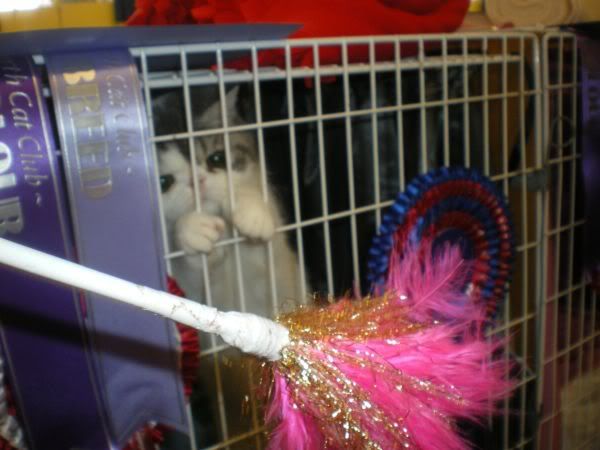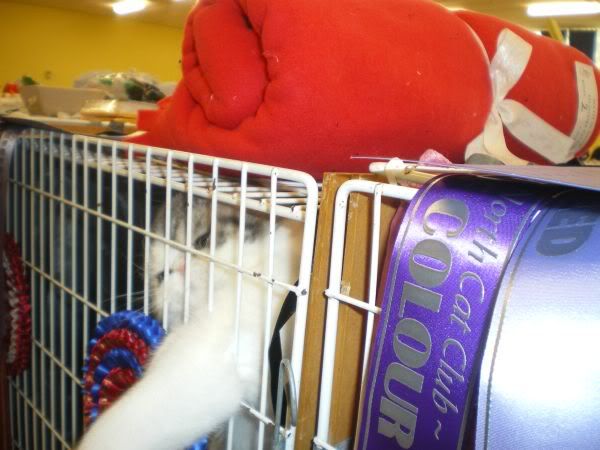 I tried to get her rosettes in the photo but I covered the 2nd Best in Show Rosette!
Here they are on my wall (excuse the cat in the photo, that's her 1/2 brother Bart but they are actually Tale's ribbons!)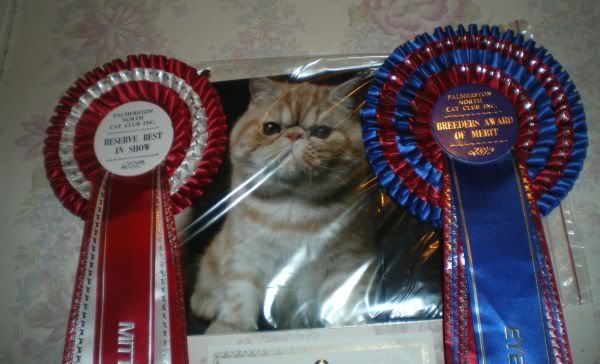 Tales THIRD Breeders award of merit from her THIRD show. Her brother also won me one so that's four from the one litter so far and Bart (The cat in the photo above and Fluffy won me 3 between them at the end of last year) so that's 7 in 8 months!