One year ago (May 11th) on Mother's Day, I was up at a rifle match in the middle of the national forest and a small cat made her way into the stat house where I was working. Through a group effort of the men at the match (one "happened" to have cat food in his truck, another emptied a box for her to come down the mountain in, another loaned me a shirt so she would be comfy in her box), she was fed and given water and I brought her down to Denver. She was so dirty, so skinny, had ticks, was slightly anemic, and of course wasn't spayed. Poor little girl! The vets said she was at least 6 months old since she had all of her adult teeth, and we don't think she was much older than that.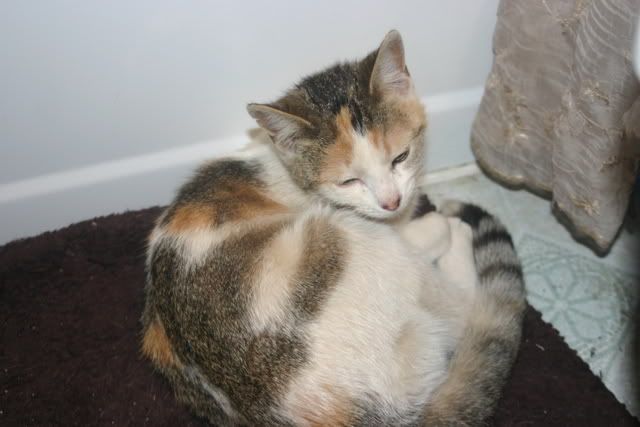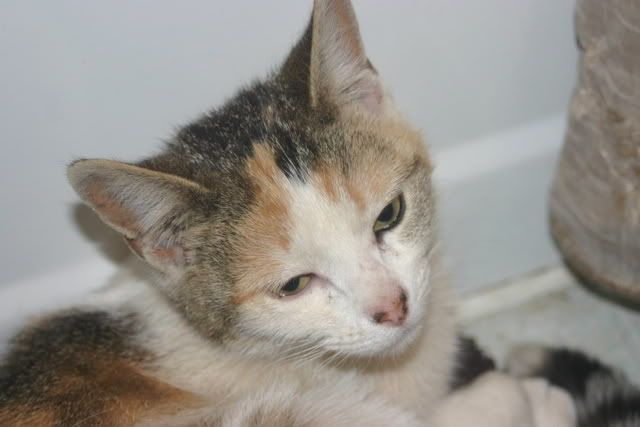 She was supposed to be a foster. That didn't last too long.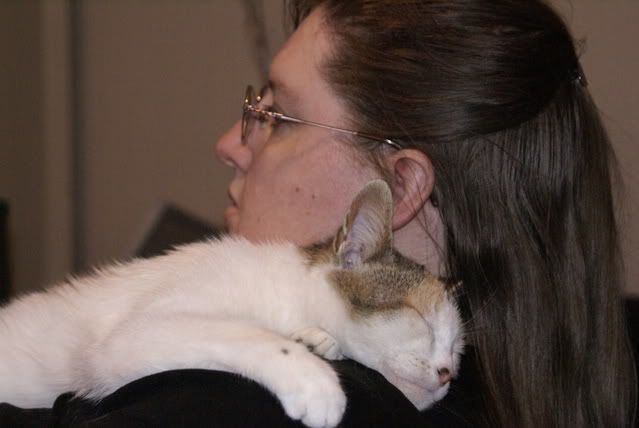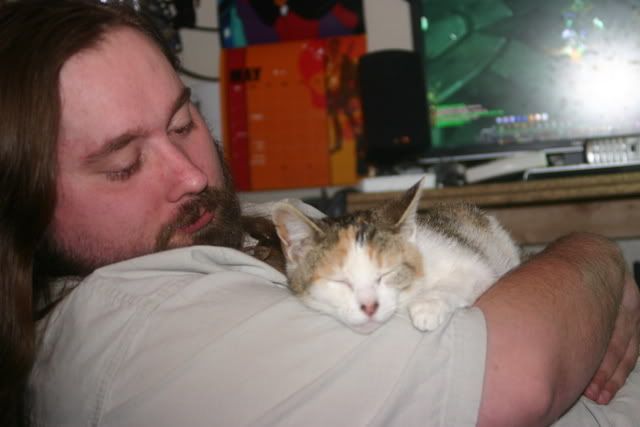 She taught us that the cuter they are, the naughtier they are.
And she could get away with it too!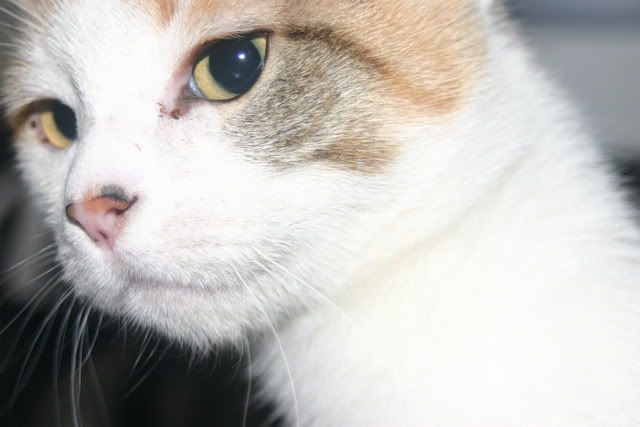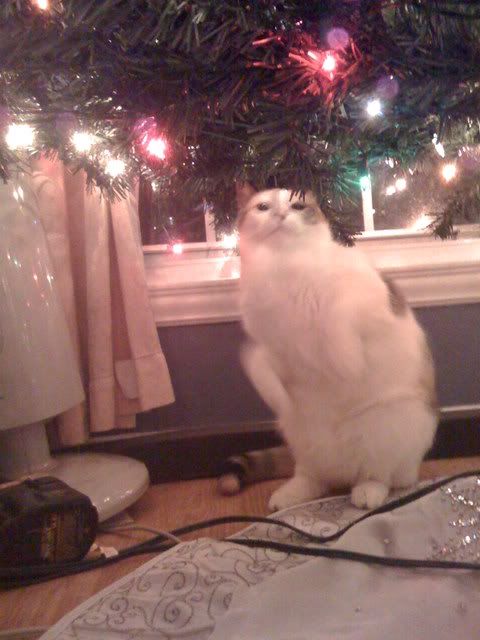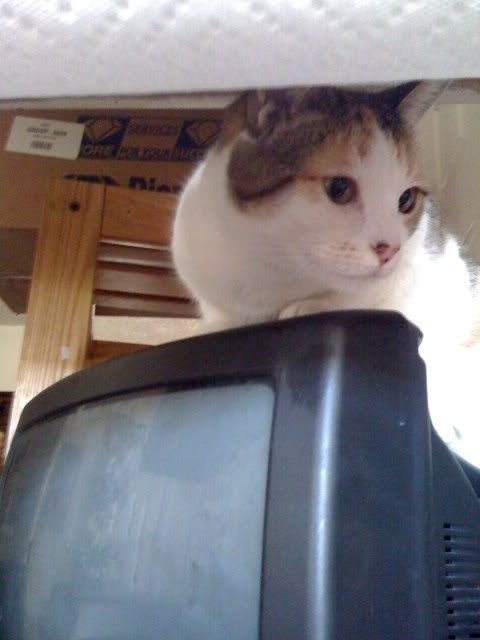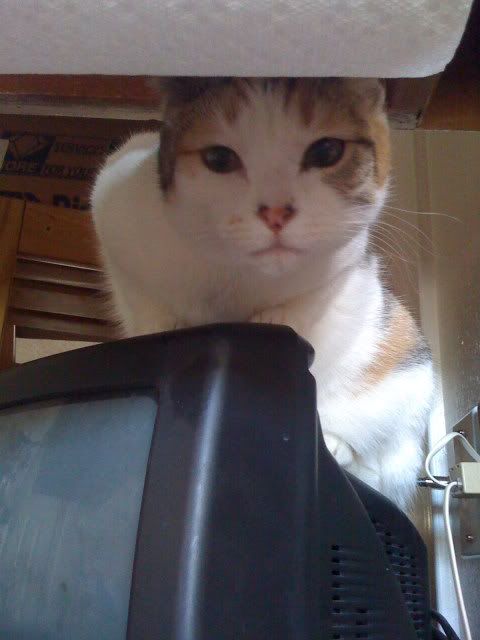 And now, she's all grown up but still a itty bitty baby girl. Our Itty Bitty Baby Girl.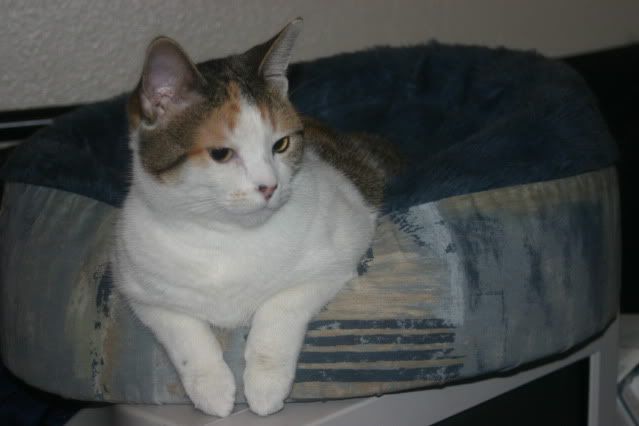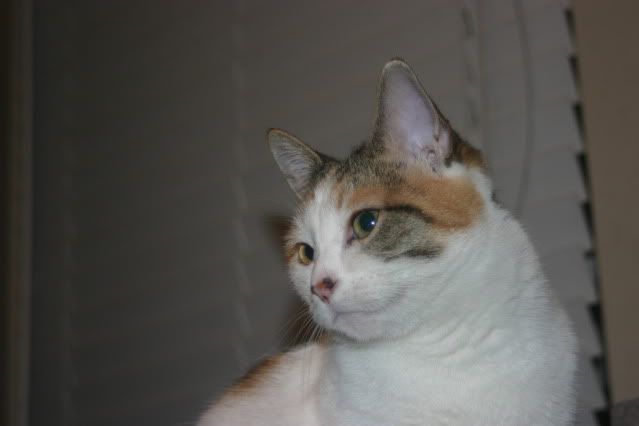 A very happy Annie!