Yup.... pic overload for a bit.
I can't get over these guys. I love em already. I've never had 2 siblings before, so watching them interact with each other is amazing....so funny too.
I still cannot tell them apart
If you can see any differences in the pics, please do let me know.
I brought my laptop into the room they are staying in for now (moved them out of the bathroom, into the spare room)....they are sooo funny... They both get that typical Halloween pose, you know, sideways and arched, as they eyeball eachother and POUNCE.
Talk about a stress reliever for me. I could sit here all day watching em...
Anyways, on with the pics.
A series of "noms"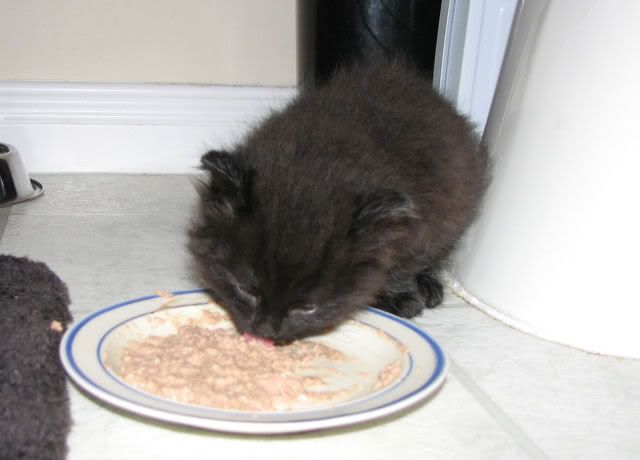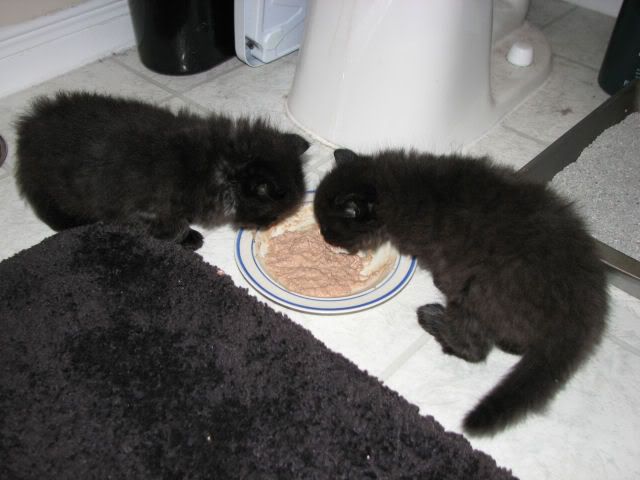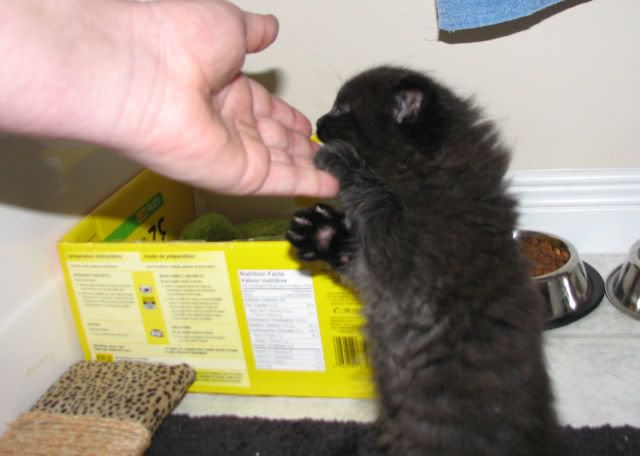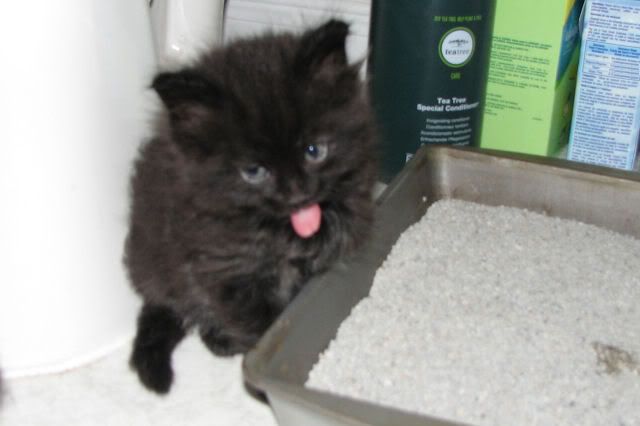 Posing: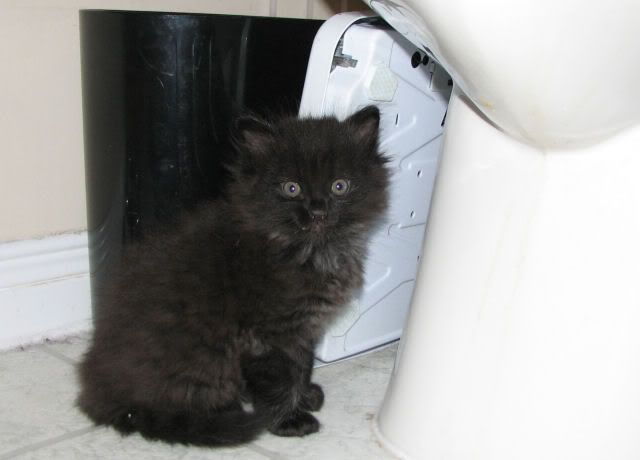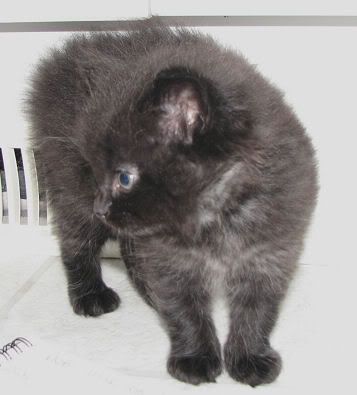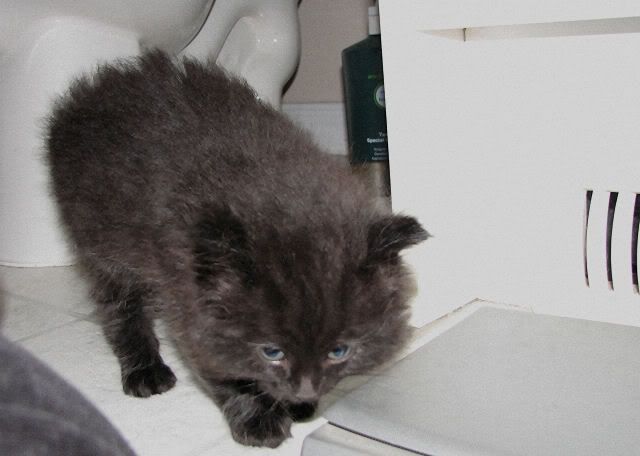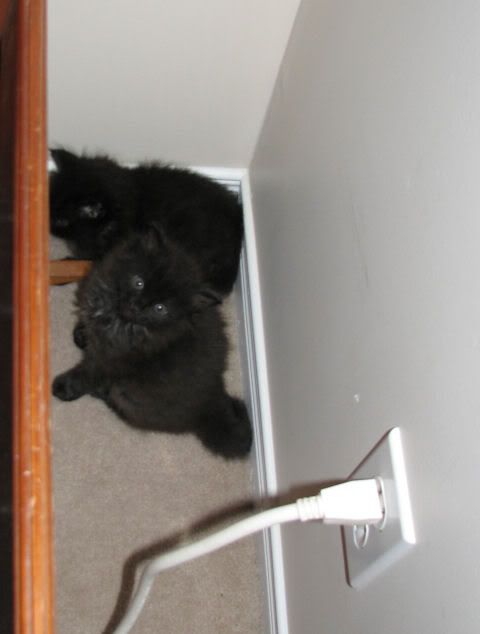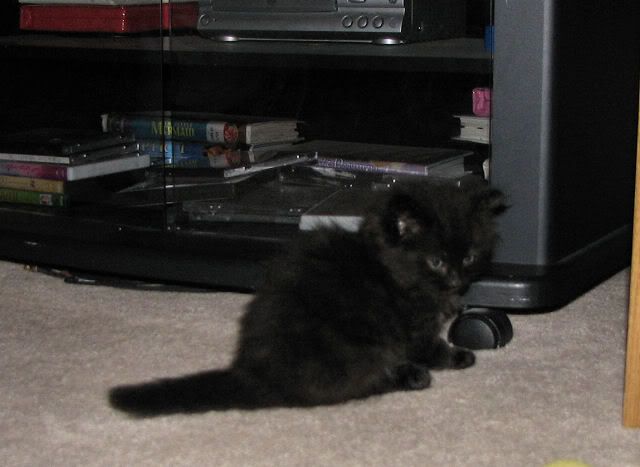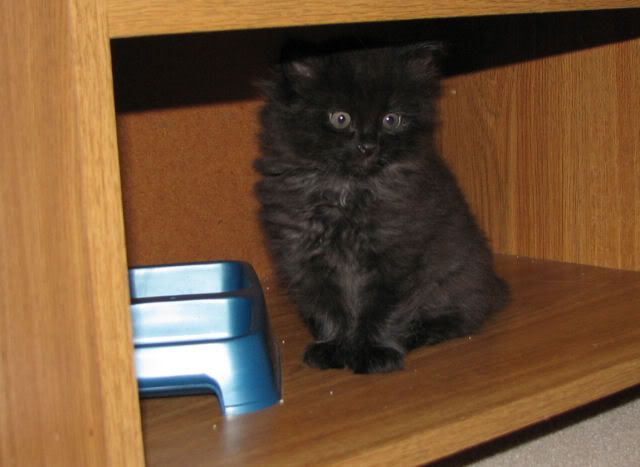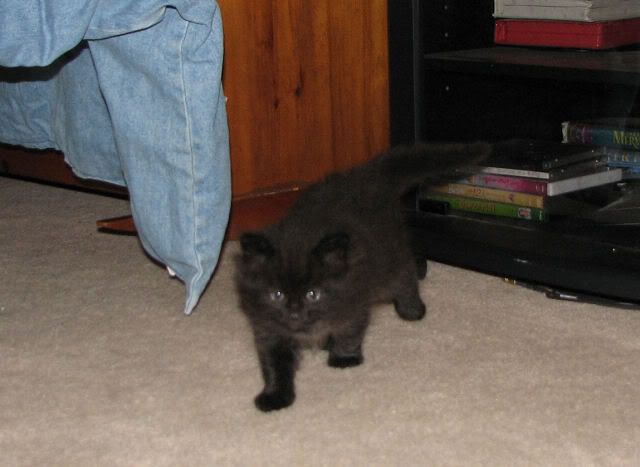 Play pics to come......