Carolina already posted that since we were late for the secret santa exchange, we decided to do other gifts instead. Her's arrived for Easter, and mine arrived after I had surgery... it was a pleasant surprise that I needed at the time.
It's taken me a bit to get the pics uploaded, sorry bout that... I know someone has been waiting to see them
Of course, Kizzy had to help: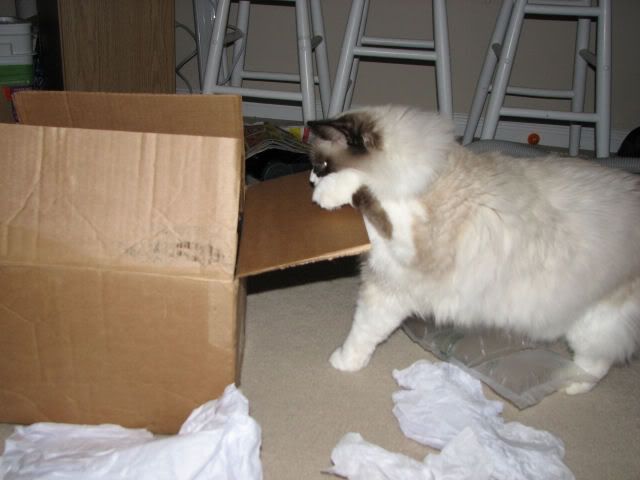 hmmmm, wut iz dis?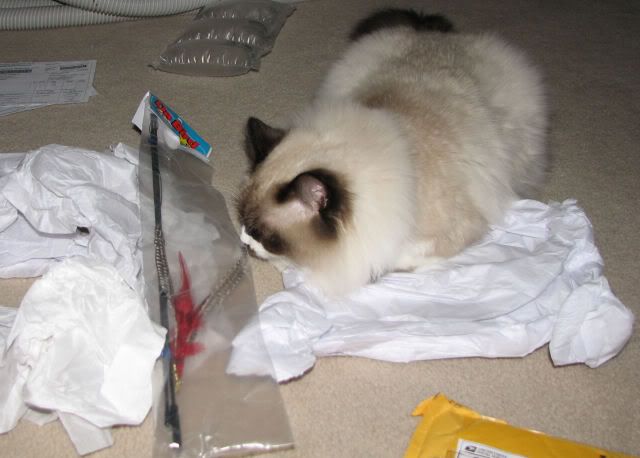 woohooo, new balls.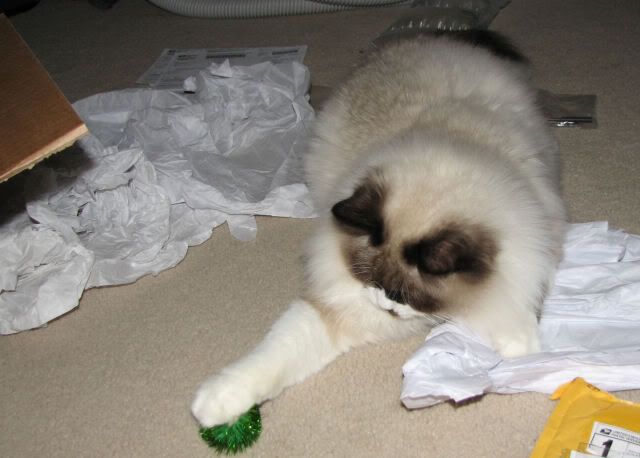 Kizzy meets lil Kizzy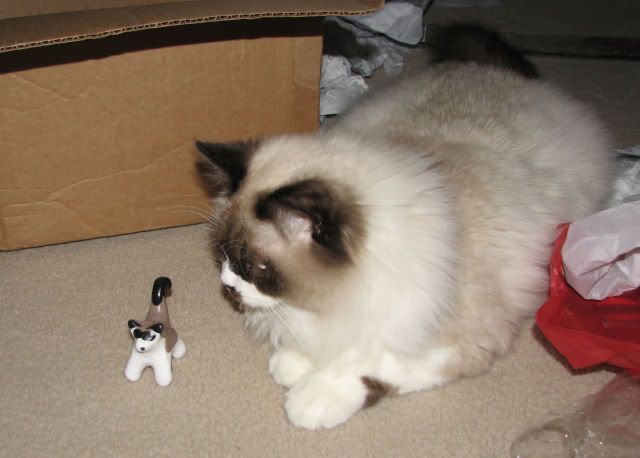 Brandy meets little Brandy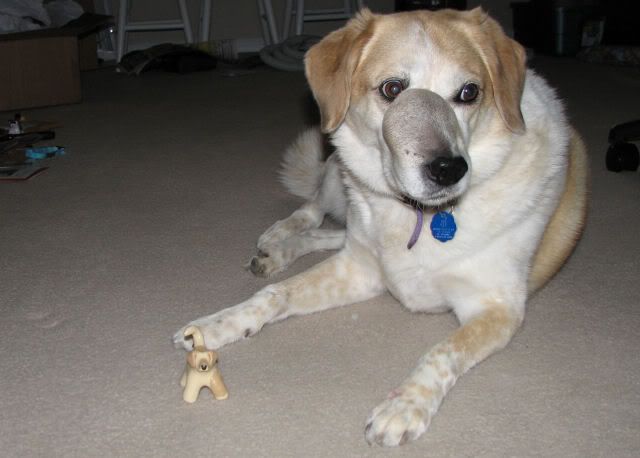 Both the cute lil statues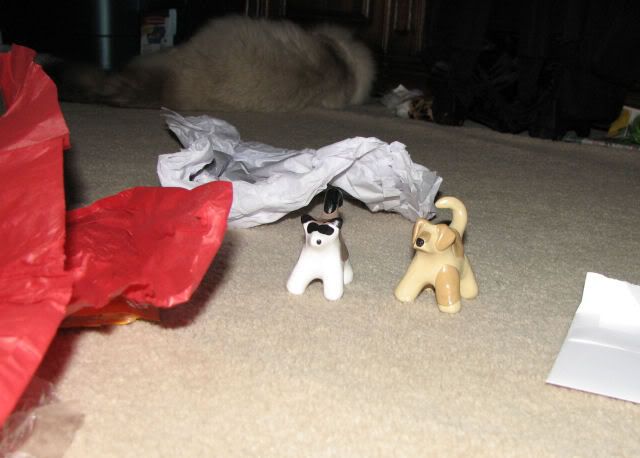 Kizzy and the loot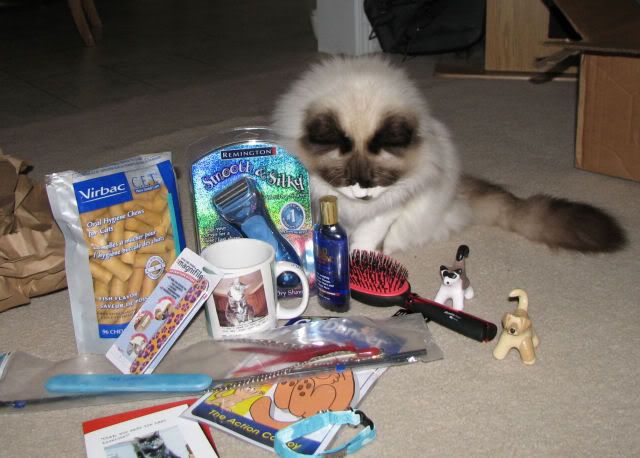 We got a very funny card, some beauty supplies (brush, nail files, some lotion and a battery razor), a great coffee mug, da bird and cat dancer, couple of balls, the gorgeous statues and a beautiful ragtime collar for Kizzy. Aside from Da Bird, Kizzy's favorite: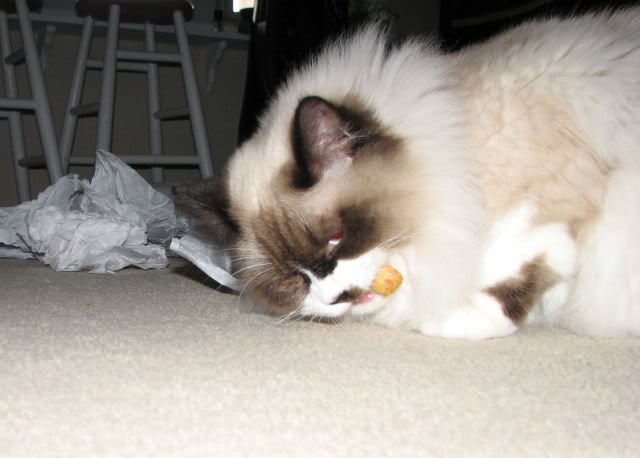 CET chews !!!!!! He loves them. Everything was great, we are so thankful to have such a good friend. Thx hun, we wuv you.
Kizzy loves Da Bird... so much that I will have to go find some refills for it...he's already broke one feather. I've posted 2 videos, one is of him talking (begging for da bird) as I'm going to get it....the other is of him doing his flips with it.
video of Kizzy begging for Da Bird...I love his silent meows.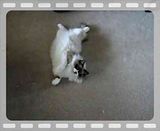 video of Kizzy's jumps:
http://www.youtube.com/watch?v=R0-Xe1UQXGs