My finals are over so Enzo and I were just hanging around on a balmy 98 degree day. We napped... we looked at birds out the window... and eventually we messed around with Photoshop.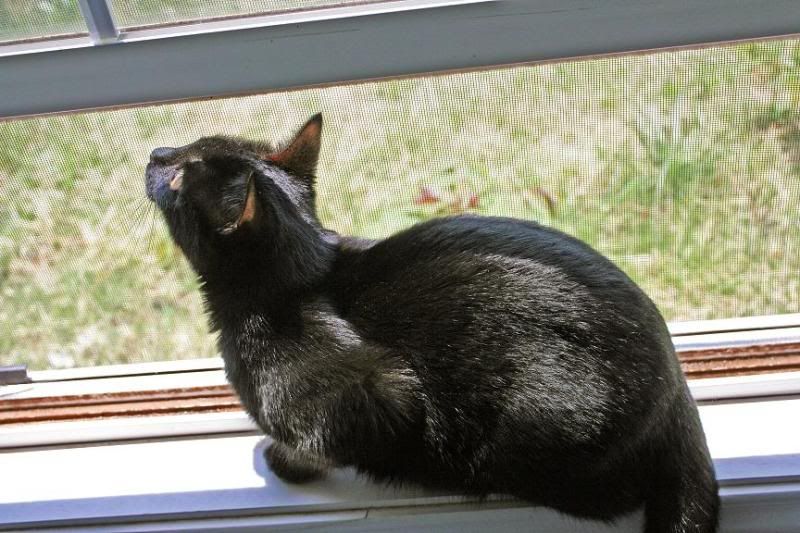 I give to you, Le Chat Noir: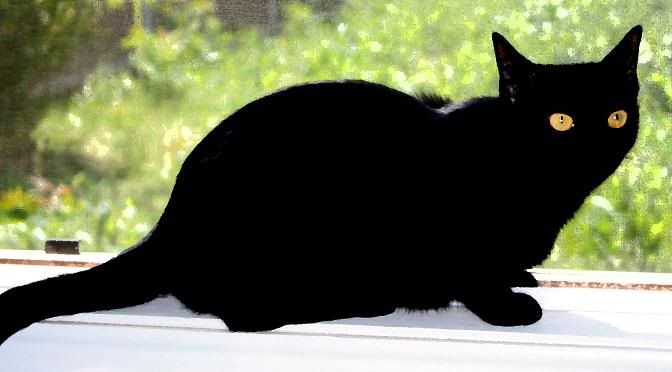 This morning I heard some rustling coming from my roomate's room. He also has another cat. I walked into the room to find his cat, Tazz, dressed up in superhero mode! Thus, I give to you SuperTazz in grocery bag cape.