We just finished a series of 3 national holidays here called Golden Week. Aya, being the cat, got right in to the spirit of how to enjoy a good vacation.
Try new things have an adventure.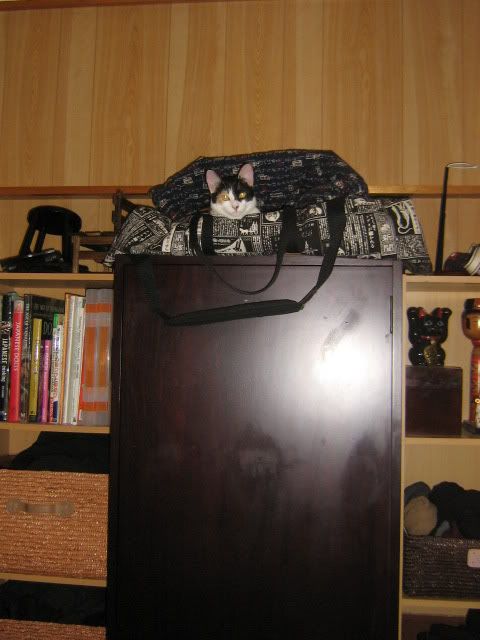 Be a little naughty. "Hey, how'd you get up there in my doll bag?"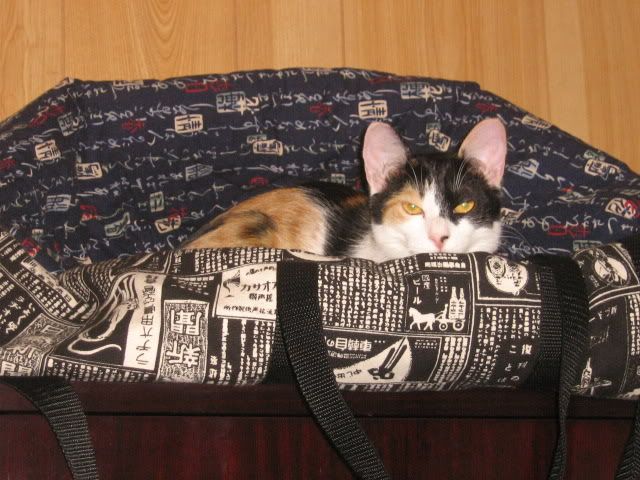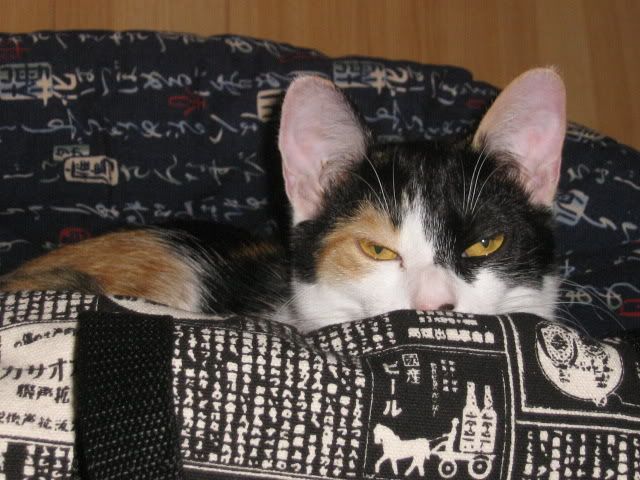 Yasumi (rest and relax)... I was sleeping till you started snapping pics...
Enjoy life!