I decided it was a time to make an updated introduction about my kitties.
*long and pic heavy, sorry*
Let's start from the oldest. Utu is a neutered British Longhair. He just turned 2 years. I have to admit that he has an extra special place in my heart and I think he is 'THE' cat of my life.
Kuura is a British Shorthair male. He is incredibly cute and still a bit smallish for a male, I think he has some kind of 'Peter Pan-syndrome'.
He doesn't spray mark or even smell like a male (yet..), he will be 2 in July. Kuura loves everyone.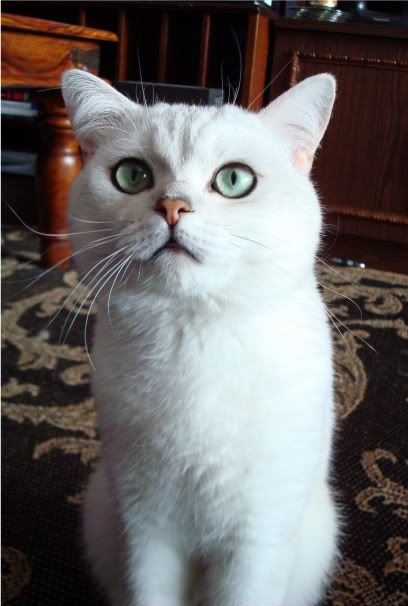 Below is a pic taken in a cat show last October (picture © Pekka Raiski)
Casper is also a British Shorthair male. I bought him when he was already an adult, but he had to move in with my friend because Utu didn't like him at all and they started to have bad fights..
I miss him terribly but I get so see him quite often and he is much happier living as an only cat. (I'm still his owner though). He will be 2 in the end of this month.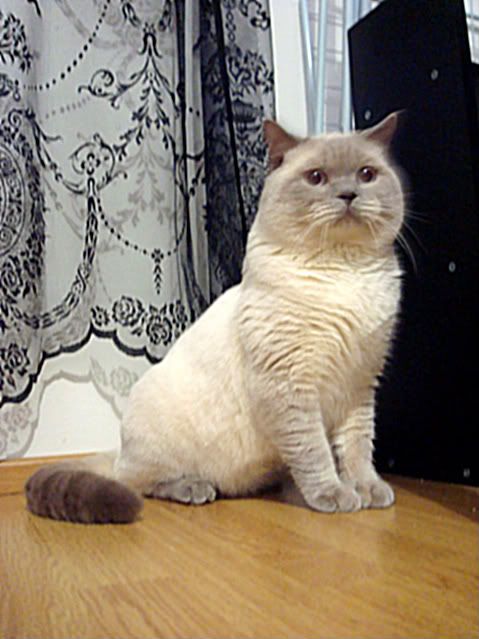 And last but not least, my Scottish Fold kitten, Tomu. He is Kuura's son and the wildes, mischievous little kitteh I've seen.
He is a lot more interested in humans than my other cats and he often sleeps in my lap.