I just dropped guardian off to be fixed, I know thats nothing to be scared about and im doing the right thing, but my baby boy sparta got fixed and afterwords got a horrible infection that no manner of drugs could fix and was dying from it. He would like to lay on our back porch in the sun and one day didn't come home I was out all night looking for him and found him on the side of the road smushed. I think he knew it was his time and was going away to die and some idiot hit him. I know that I shouldn't say that but this person swerved to hit him on purpose. I could tell from the way he was laying. He was about to turn a 10 months old. I can't help to think about all the things that sparta used to do, like suck on my daughters pacifier to fall asleep and hide under things just to pounce on my feet. I bottle fed him from the time he was three weeks old. I picked him up at our local animal shelter and he looked so small and scared and was covered in fleas. I pulled him out of his cage and walked up to the front desk and asked to take my son home. After he got killed I was heartbroken but the next day Guardian came into our lives and helped ease the grief of sparta, he would sit on my lap and lick the tears from my face and sit with me all night. Thats why I call him my guardian angel because he was there when I needed him. Im so afraid to lose him. So I have basis for my fears right now. I know its stupid to be afraid but I can't help it. Here are some pictures of sparta. sorry for rambling but my family thinks im crazy to love my cats so much. I thought you guys would understand more. the other kitten in the first pictures is cali so you get to see her too
afternote: wow looking back on those pictures calis colors have really changed!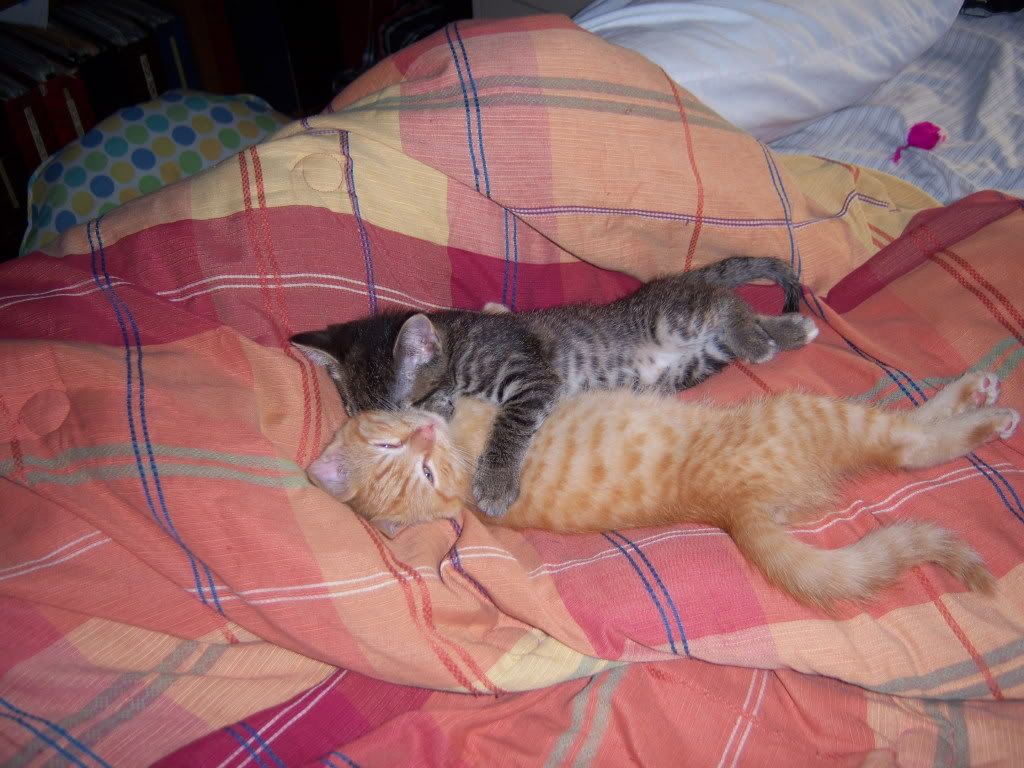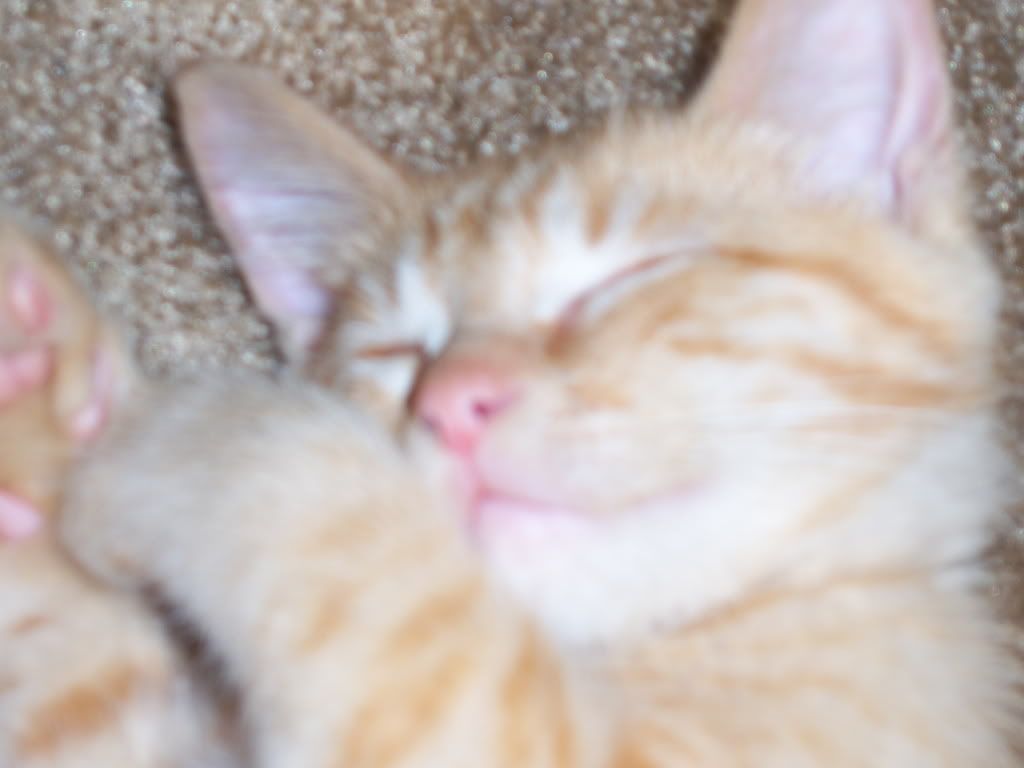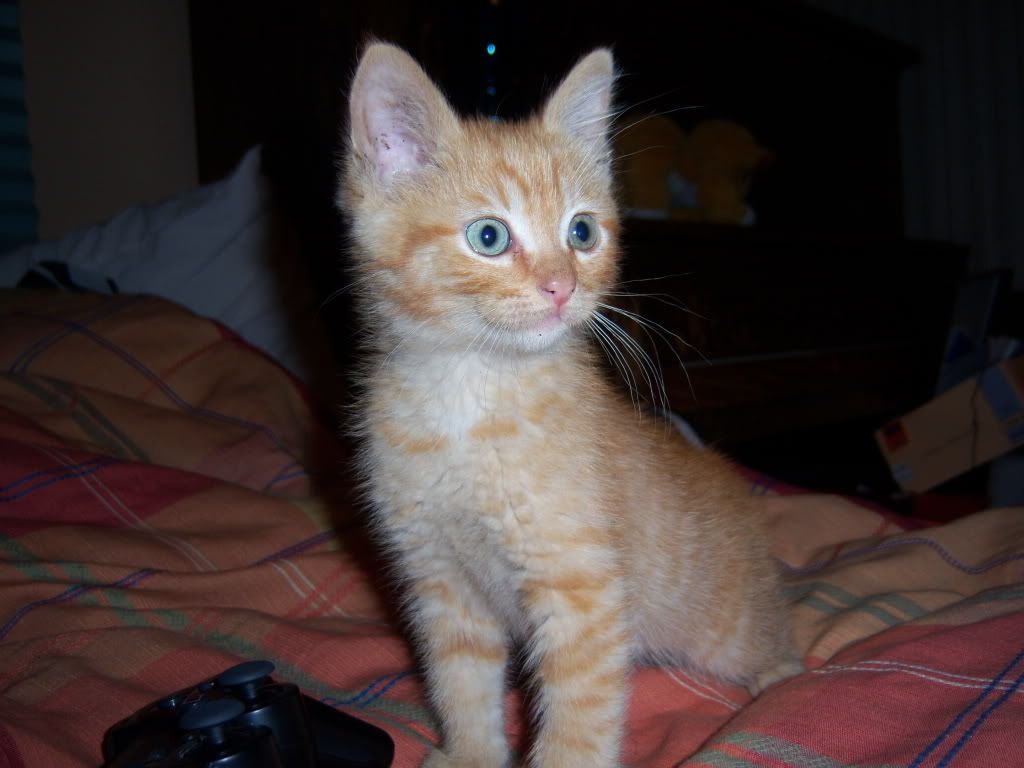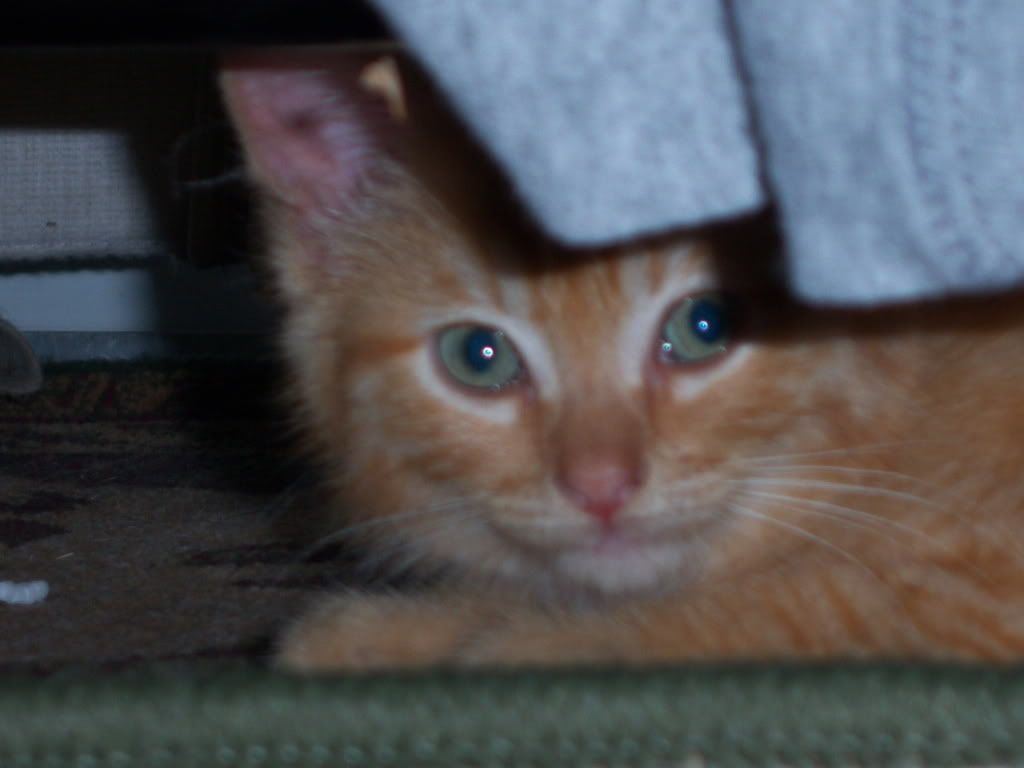 caught with his paci silly boy.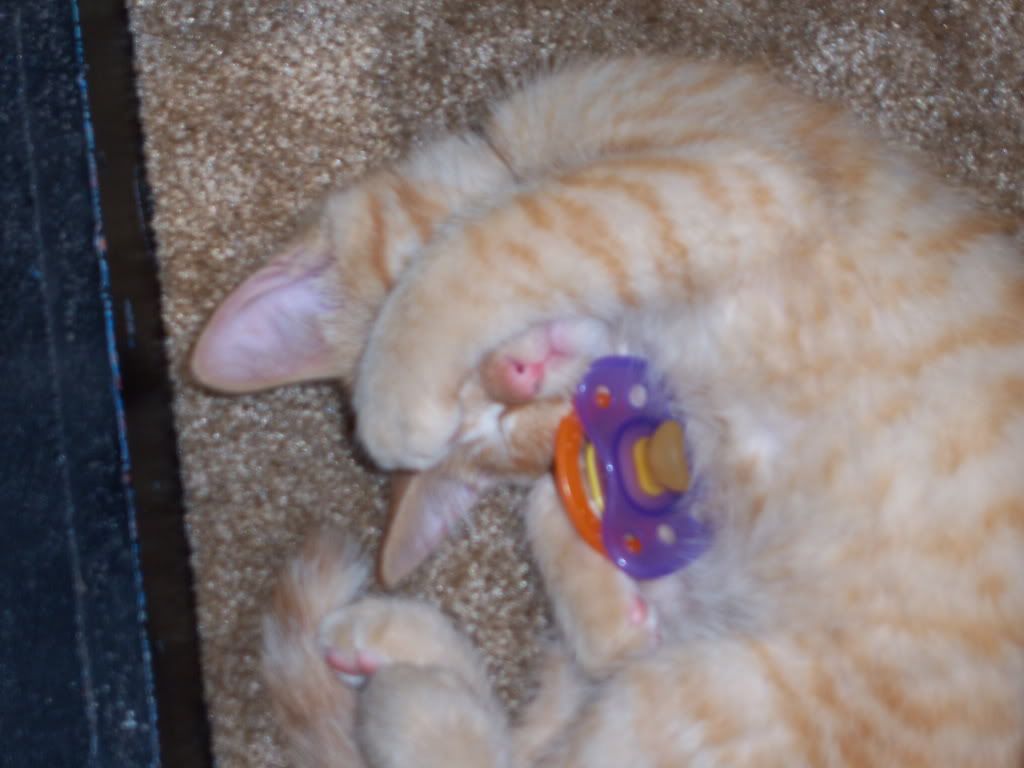 I took this last one the day before he died.