When we moved into a house in 2004, we bought a cat tree/condo thingy that had a basket up near the top. Flowerbelle moved into it.
So much so that when we had to move homes in 2007, we had to figure out what to do with the basket, because the rooms in the new home had vaulted ceilings, so there was no way to make the tree work. We took it apart and bolted the basket onto the top of a bookshelf.
But when we moved back into the RV last summer, there was just nowhere and no way to fit the basket. So we removed the old 13" TV, and used that box built up into the corner of the bedroom for her - put her favorite non-basket bed in there (a mushroom). Our larger flat-screen TV sits on a bookshelf and mostly covers up the space. She seems very happy with the solution.
Old cat condo basket: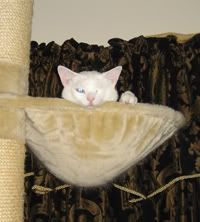 New RV solution: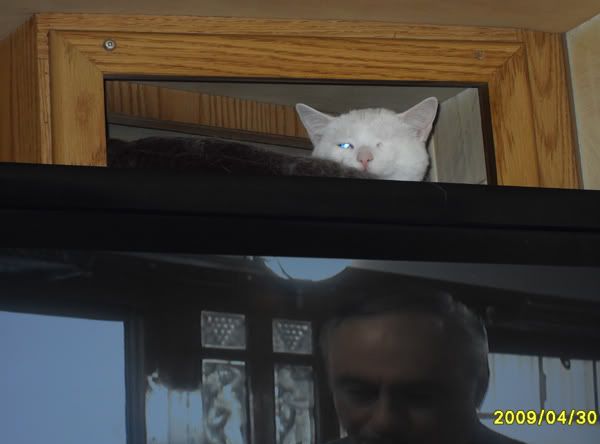 Happy Kitty!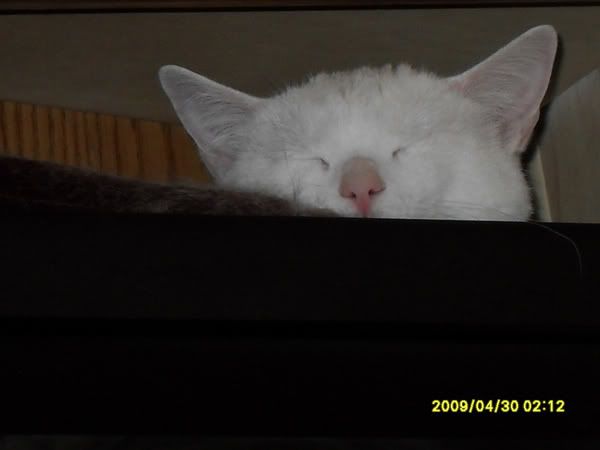 Laurie