My boys turned 4 and 5 recently! My goodness, they're getting old.
Meowmy has been busy, and sick, so she just not got around to buying presents. But I think this year, they were a pretty big hit!
So here they are, showing off their presents!
Meowmy got us a new bed/scratch pad! I approve!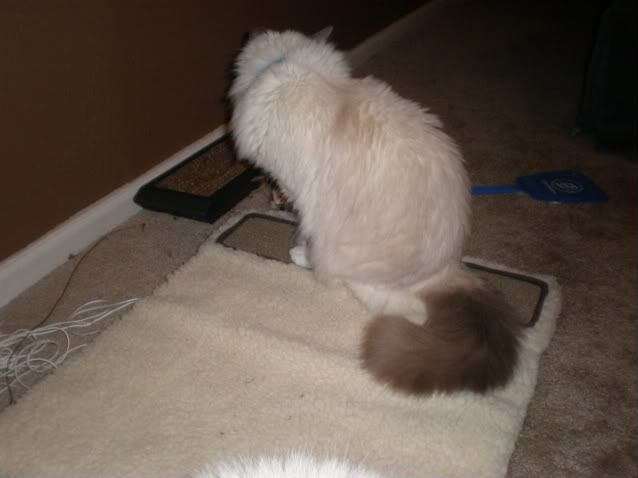 Chay says - what's this thing, Meomwy?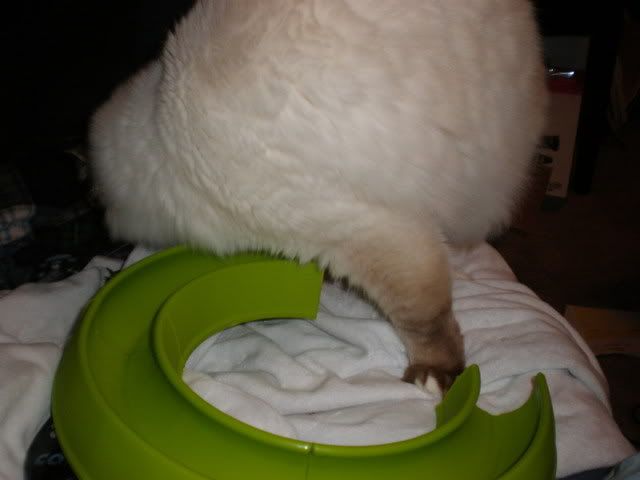 I like the box, Billy says.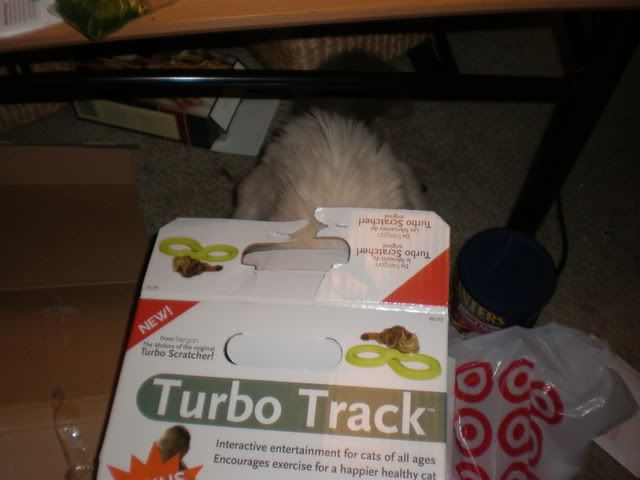 You can't distract me, Meowmy. Okay.....maybe you can. *munch munch*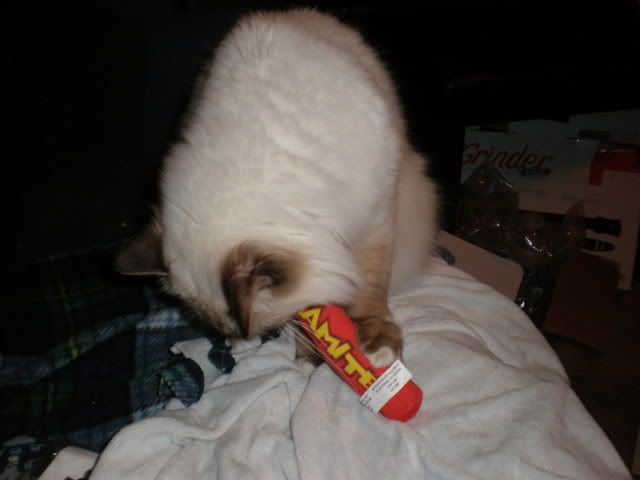 Wow, what's this thing?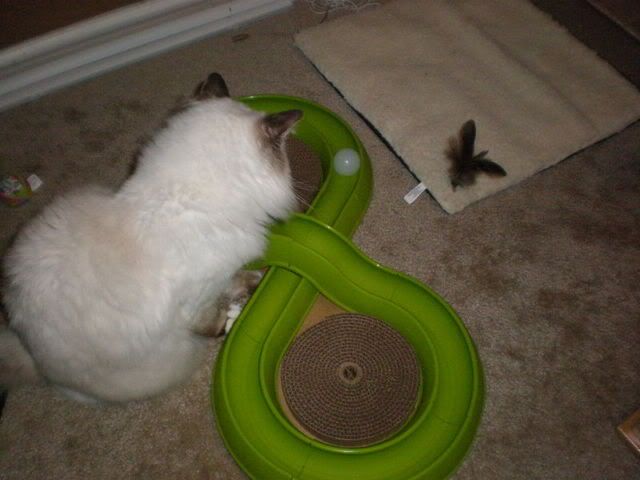 And a few videos - Chay is totally obsessed with his new Track Ball!
Happy birthday, boys!