So many of you have emailed me for updated pics of Emily, I thought I'd start this one and keep it going for you..........
Here is this morning at almost 11 weeks.
She's gotten so much bigger, dont' you think? Bailey is with her as always.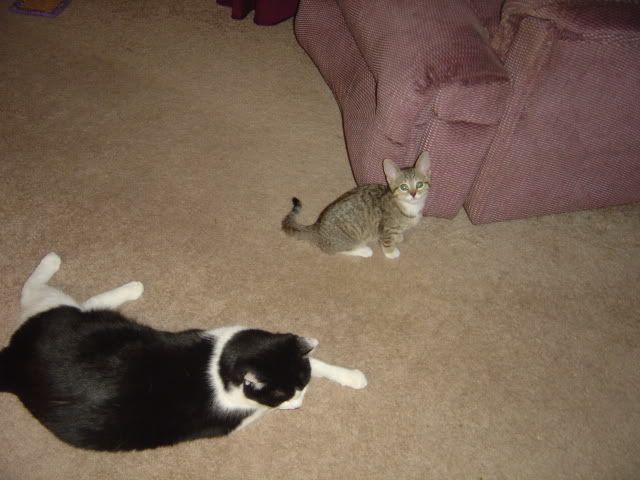 This was a first....I walked in the bedroom to find all 4 of them up there!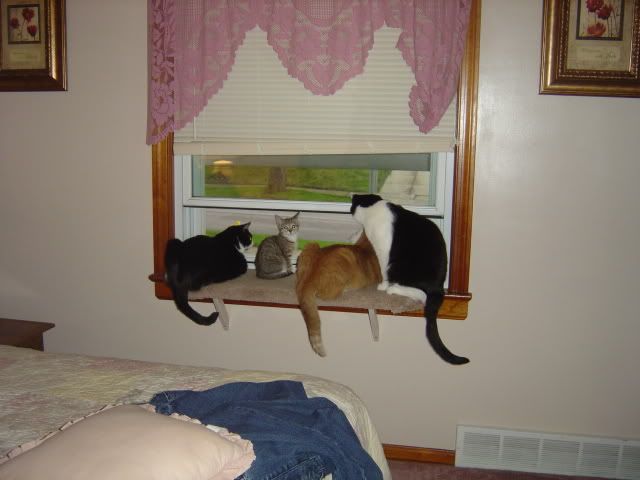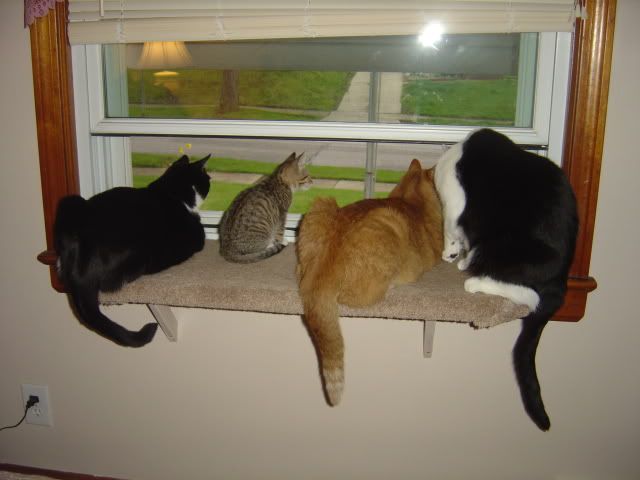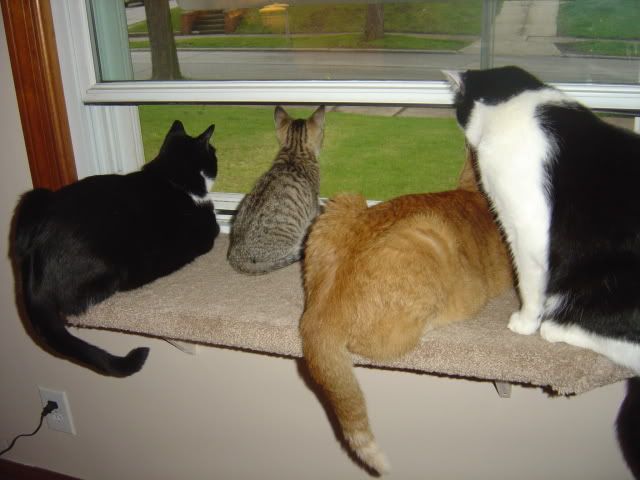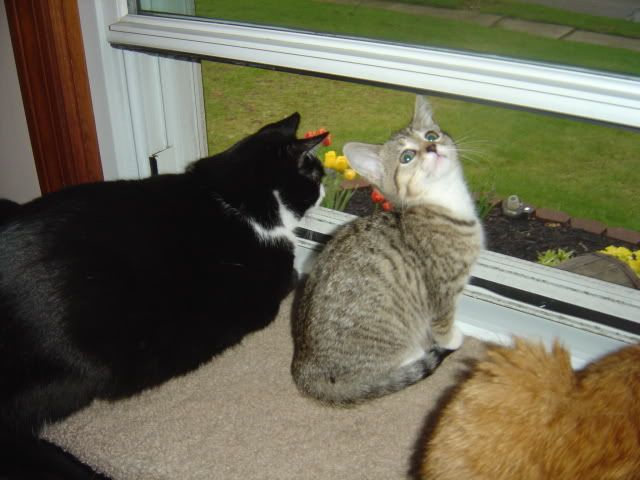 I posted this one in another thread but in case you missed it...it's one of my favorites!