I have been looking through my kitty pics and found a bunch of my three in funny sleeping positions. I thought it would be fun to see everyone's pics of their kitties sleeping is odd or unusual poses! Here are just a few of mine, many of which were taken when they were just little babies!
Molly on her first night with us--she fell asleep that way on dh's lap...so sweet!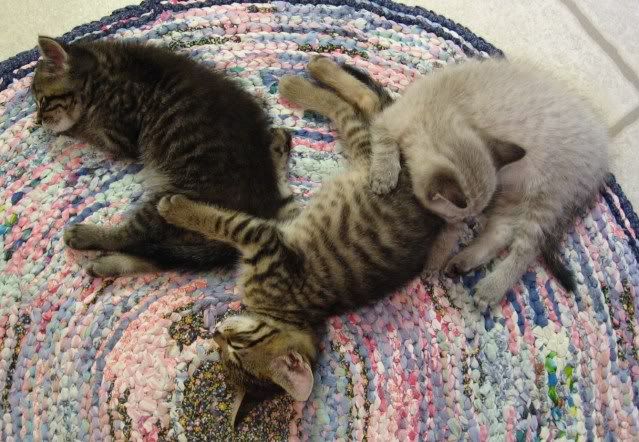 Maggie, Max and Molly on the kitchen rug after lunch--I still can't believe they fell asleep in a little chain like that!
This one always cracks me up. Yes, a true sister will let you sleep with your feet in her face!
And last, but not least, I caught Max on the dog bed in this weird pose a couple days ago. I don't know what's up with that tail!
So, now, share your funny kitty sleeping pics! I can't wait to see them!