I joined the site a few days ago, and posted a hello thread in New Cats on the Block. It was suggested by a few people to post the pics here as well, as more people are likely to see the thread. So first of all, hello to everyone and to all of your kitties too!
Here are some of the nicest photos I have of my cats. My cats are amazing as they are a truly interactive gang, and the amount of mutual grooming and cuddling and adoration that goes on amongst my cats is extraordinary. In no particular order, here they are!
I will keep the text shorter in this post (vs. the New Cats pots), and focus more on the photos here!
--------------------------------------------------
Murchie is very unique – and has the happiest of hearts and embraces life so fully. He is rather zany and dances to his own drum, so to speak!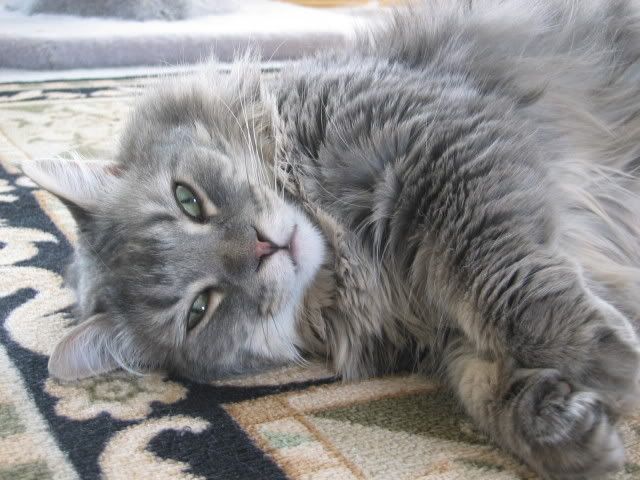 Liam is loving with everyone, very athletic and healthy and fit, and is so kind to other cats (he grooms nearly all the other cats quite a lot!) and is a mummy's boy.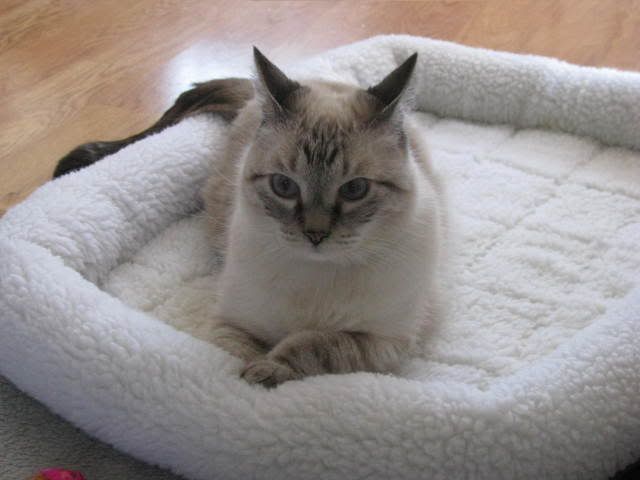 Duncan is a real sweetheart. His special thing is that nearly every time I leave the house, he hops in the chair in the front hall to say good-bye and starts purring and wants a cuddle – I call the chair the "see you later†chair!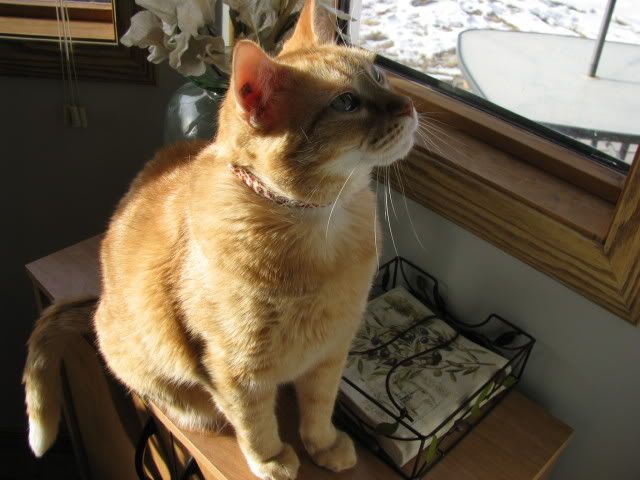 Toffee is a total smooch. If he had his way, he would lie in bed all day cuddling – he is one of the best cuddlers in the universe!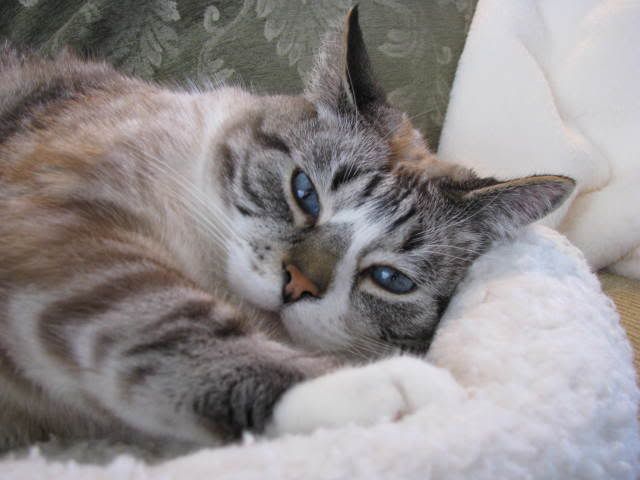 Callym is a senior cat I adopted when I wanted to add a senior member needing a loving retirement home to my cat family. He had a difficult rescue when the shelter found him (including a frostbitten ear). Callym now has oral cancer, and I have written about this in the "Cat Health†section of this forum - I am totally heartbroken about this.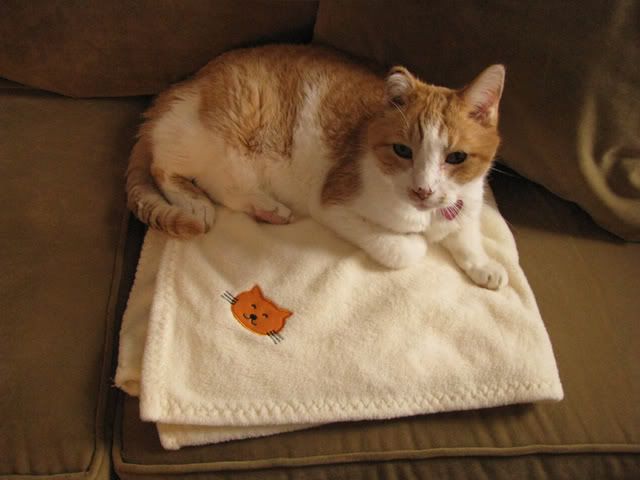 Rexy is my only girl, and as such she wears a collar with a wee bow on it. She is a really fun scrappy little girl. Part tomboy, part girly-girl!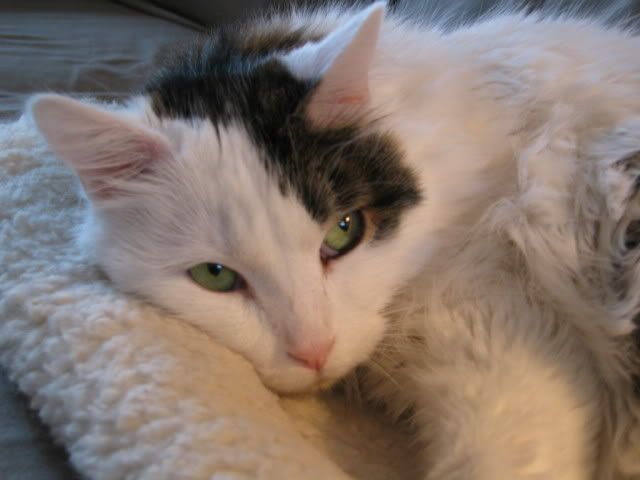 ________________________________________
Miscellaneous photos