It's mostly Molly-centered, since she's such a reliable model (Willow looks spooked all the time, and Willow and Buffy both have coat colors that don't react well to the camera, lol)
Anyway, this is Molly, who'll be turning 4 years old in July. She's a big hefty girl, at least 11lbs. She's shy and timid, and is always racing away from everyone (except me, she's extremely bonded to me, but she'll still run off if I walk straight towards her). But when it comes to food, anything goes. She'll even scream at me if I try to pick her up and carry her away when she's trying to steal from one of the other cats' food bowls.
I'm not entirely sure what she was doing here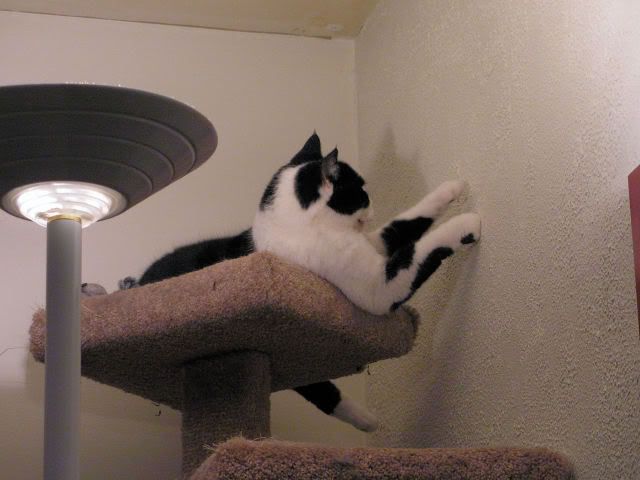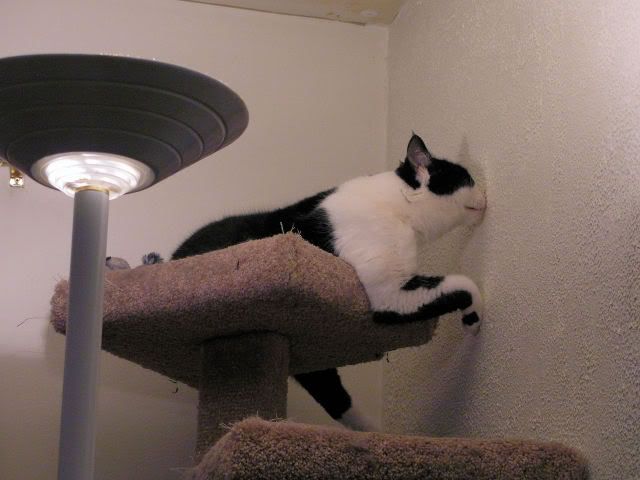 I love looking at her from the front. She's just so stocky and well-muscled, with short little legs and amazingly sculpted toes
She plopped down in this position a couple of nights ago and I had to get some shots of it. Look at her toes! They're so Lion King like! lol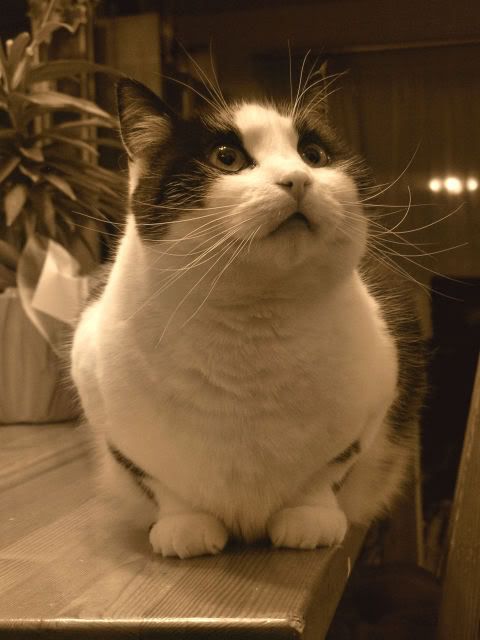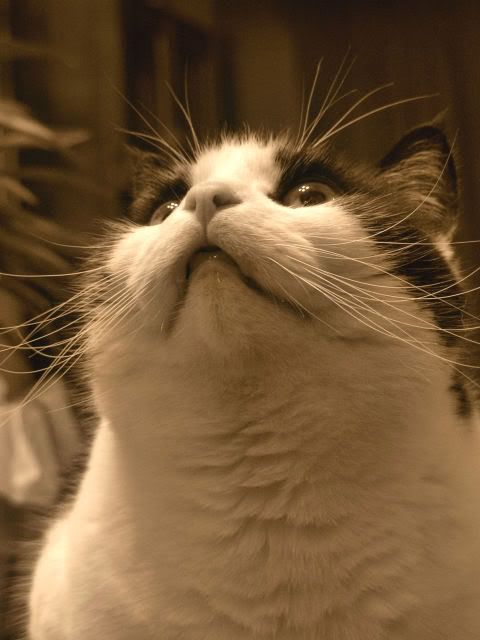 Willow is the nearly 8yo scardy-cat. She's not too bonded to anyone, prefers to just rely on herself, but when she's not going psycho on some visiting stranger, she's quite the sweetie.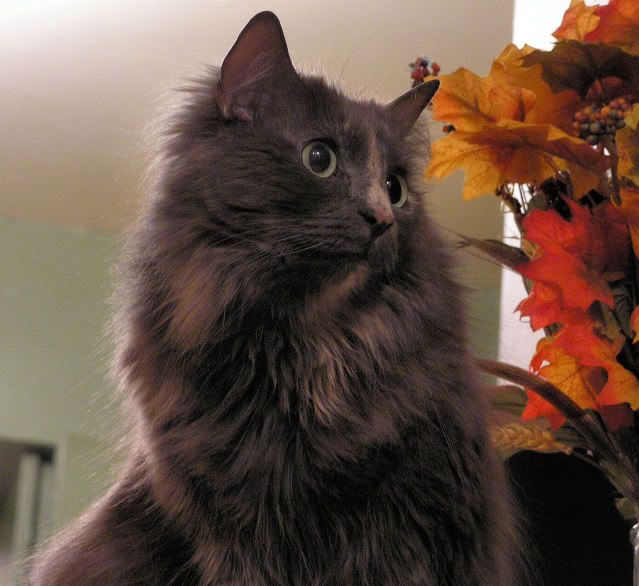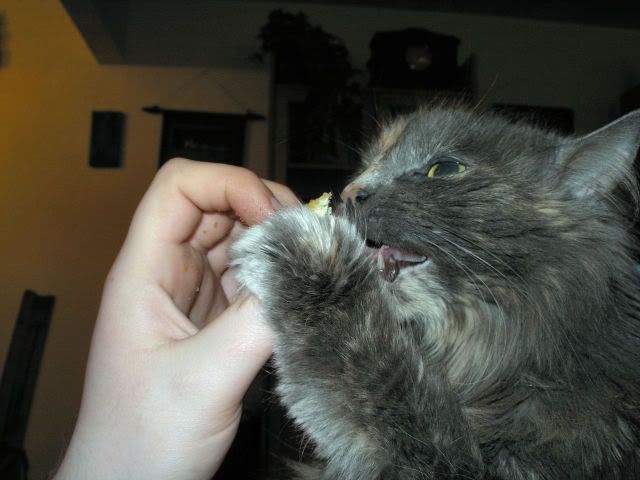 Buffy is a 6 year old who was orphaned at 4 weeks of age. Willow hated her at first, but quickly adapted and then took her under her wing and raised her. So she's well-adjusted, but some of Willow's weird quirks show through once in a while. Here she is doing what she does best: trekking through high places and investigating things she shouldn't.
Now that the weather is brightening up and the sun is coming out, I've had that hankering to get the camera out and really take some nice shots. But I've got to do something with the shots I take, so I gotta find somewhere to post them, lol. Thank you for being a willing audience, lol