I can't believe its already been a week! Ginger's babies are getting bigger and stronger everyday! And much to my happiness we have some eyes open today!!
First is tortie--6.2 ounces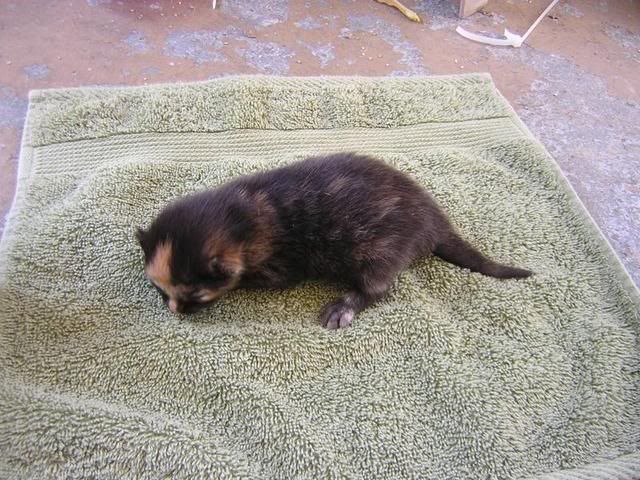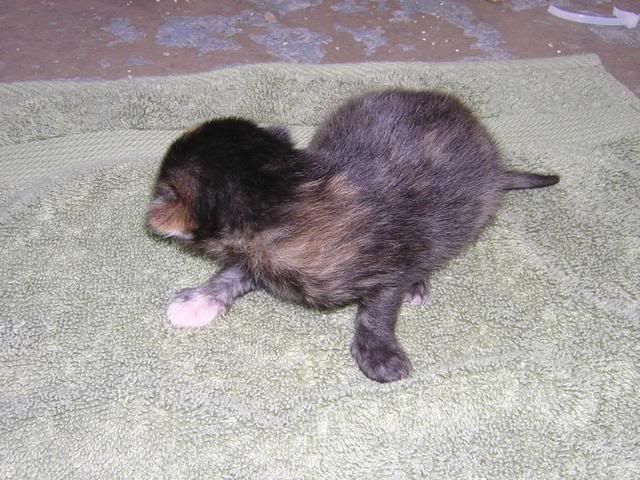 Cream--7.3 ounces--a brute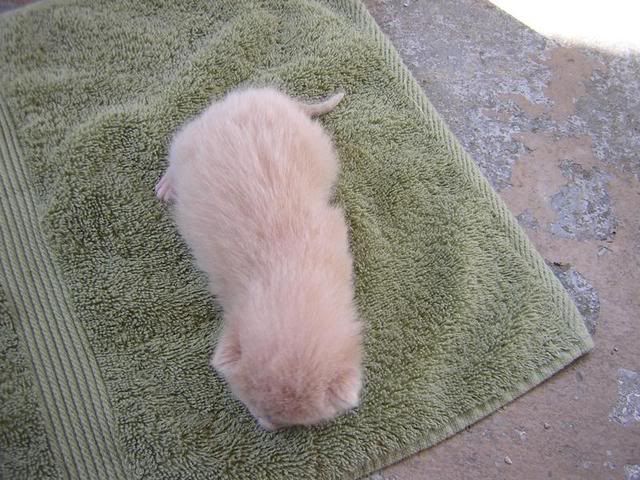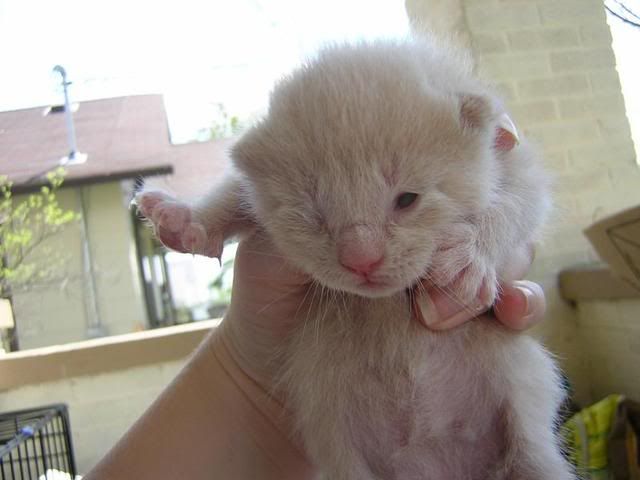 Blue with white mittens--6.5 ounces--look at those little eyes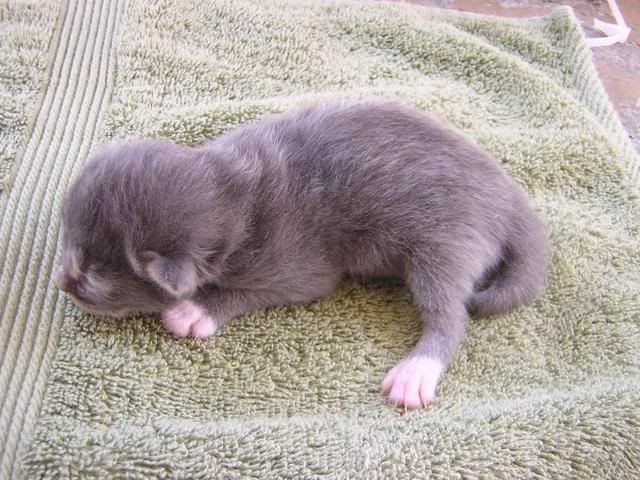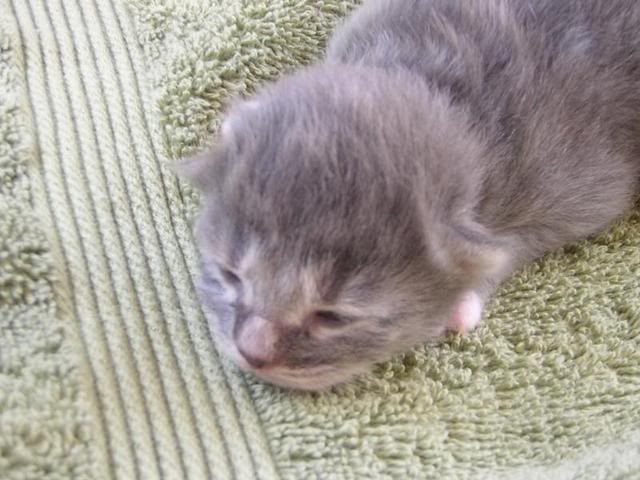 Torbie---5.3 ounces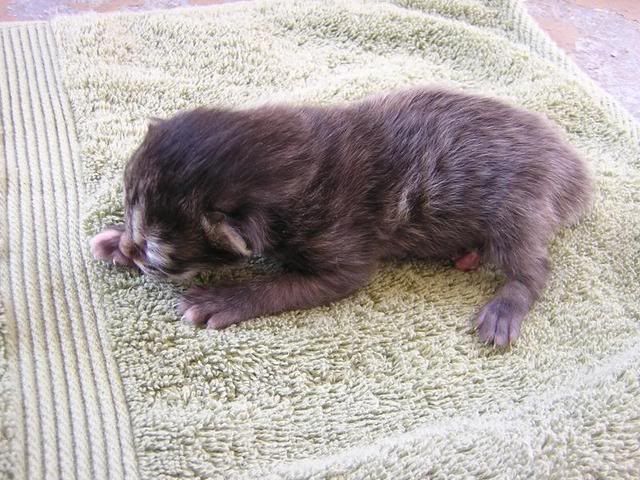 And the one we call Little--5.3 ounces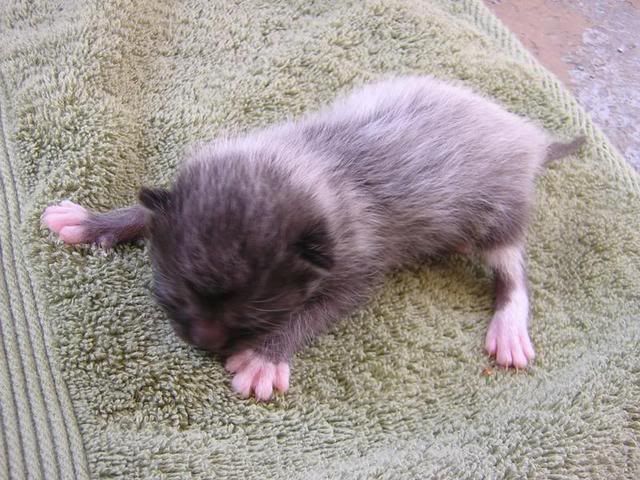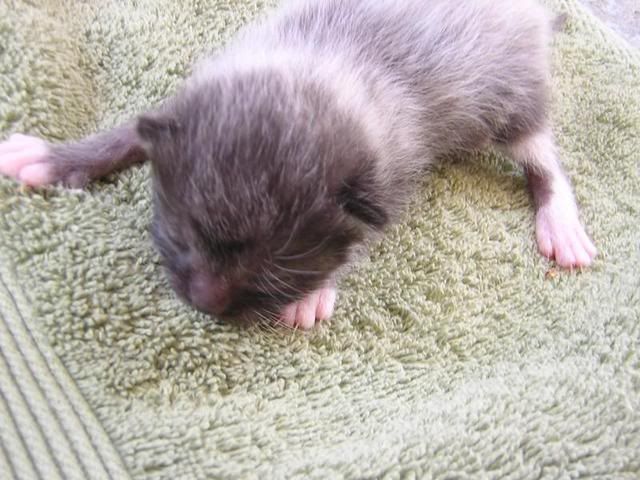 Enjoy!!
Leslie