Hello Everyone. I'm still new to this site and I finally had the time to figure out how to upload pictures. So here goes...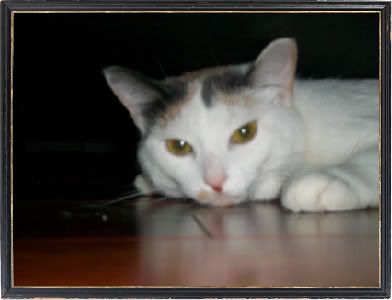 1 and a half year old Lucy
10 year old Patches in her favorite basket by the fire place.
8 year old Tk.
PS. For some reason TKs picture came up twice. I'm still trying to figure out how to do this...I don't know how to remove the extra one...? I also just edited the post. Kept writing under the wrong pictures. But I finally got it all figured out.