The other night we were at our locale Petsmartcothing (lol) getting food for Despoil when we saw the SPCA workers bring in a kitten who looked rather scared. My husband went over to look at him since we were thinking on getting another and decided then and there to adopt. So now we have Zanzibar who is just precious and Despoil who is cuddly and clingy as ever.
On our way home. They put him in a box which he broke out of in like ten seconds flat so he decided to ride in the back of the car and didn't make a peep or moved the entire way back.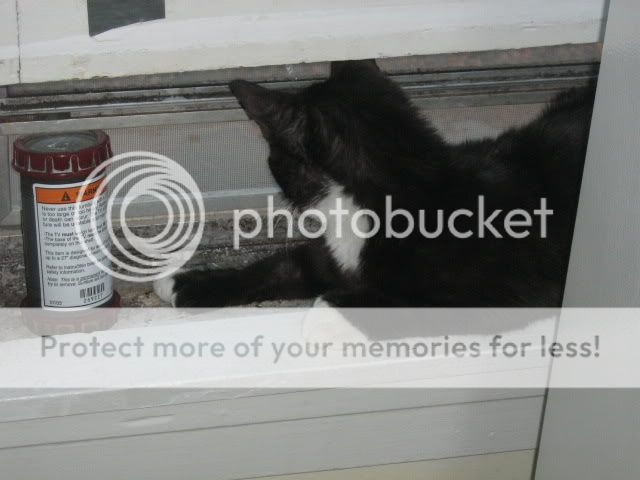 And for those who remember me rambling about Despoil before here's some news: he's fine and healthy, perfect weight and now fixed. The kitten is already fixed (thank you SPCA) so that's one less thing to worry about.
Thanks for looking.
Twilight.