OK - so we don't get this one every day, but Billy's working on it!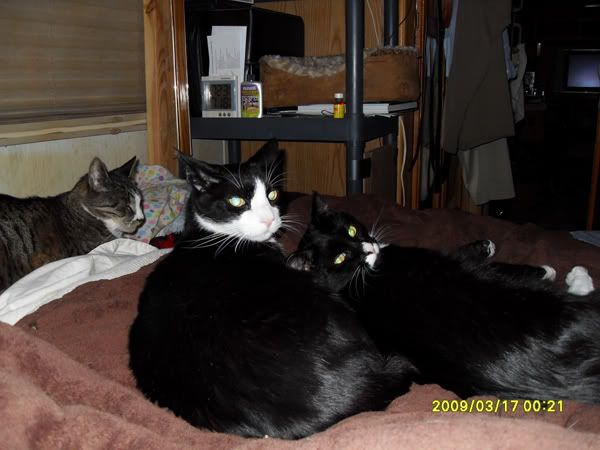 ....And while Lazlo still goes after him every once in a while in the rest of the house, in the bedroom, he's OK with Bill. And Bill's working on getting closer and closer!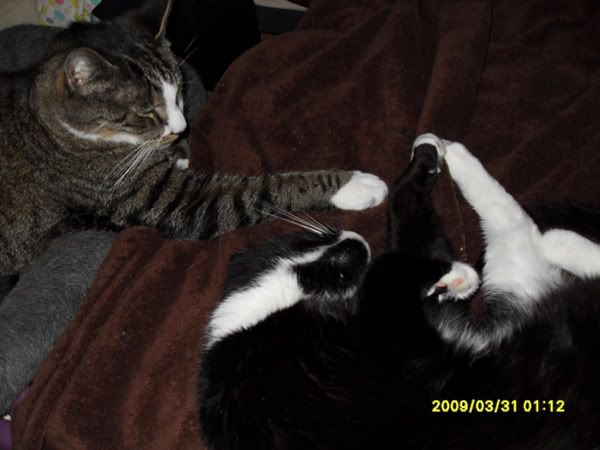 ....and I just had to include this one - totally typical Bill:
Little-by-little, our sort-of-recently adopted (Nov) cat-loving kitty is going to convert our "be by myself" cats into Billy-loving kitties!
Laurie