Thought I'd share some more
I don't think this window is big enough for the two of us...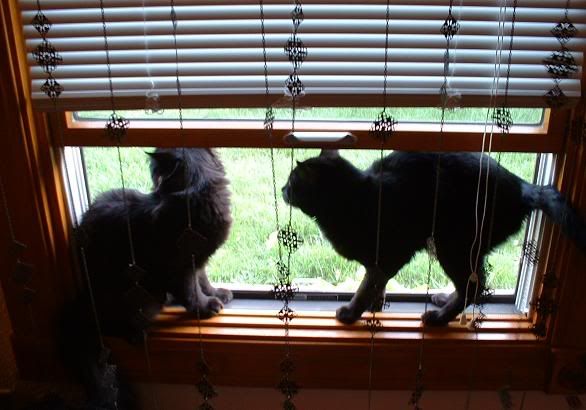 Let's have a staring contest to see who gets to sit in this most sacred of spots!
But really, they were happy to share....Quite silly looking, though, lol. Bast has compeletly stopped hissing and trying to bully 'Studs' around...and will tolerate him coming up and trying to snuggle with her.
'Studs' the new guy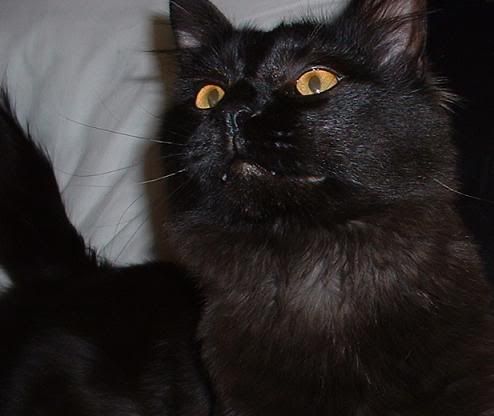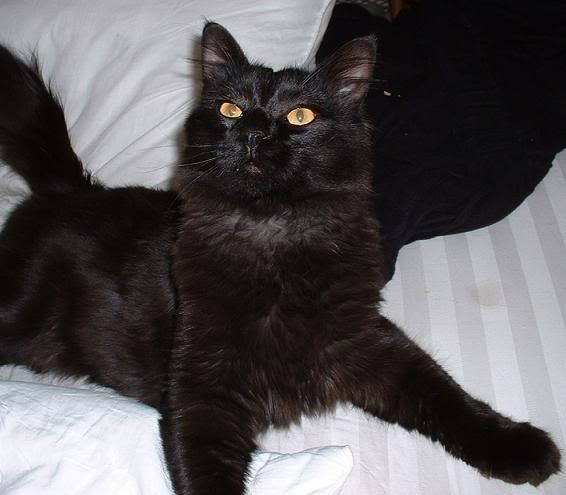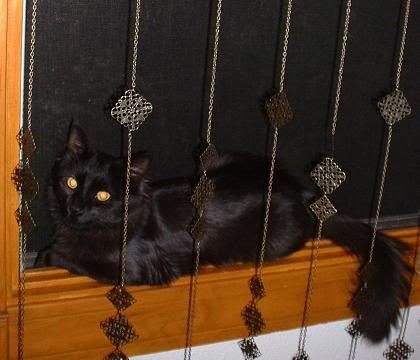 Bast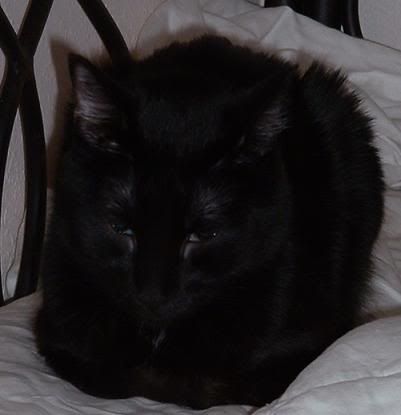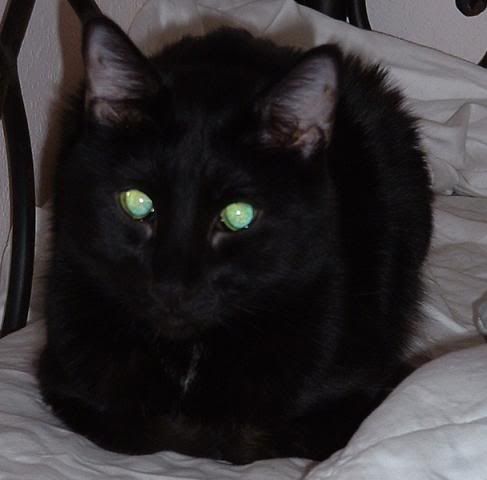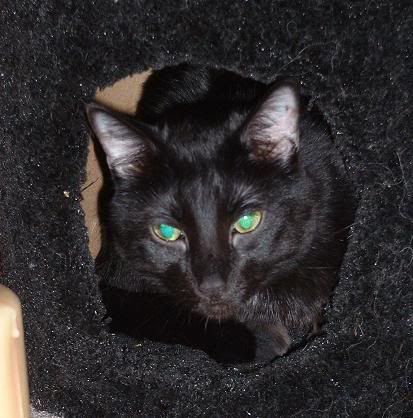 Tama